CUP: The Biff's Hat Trick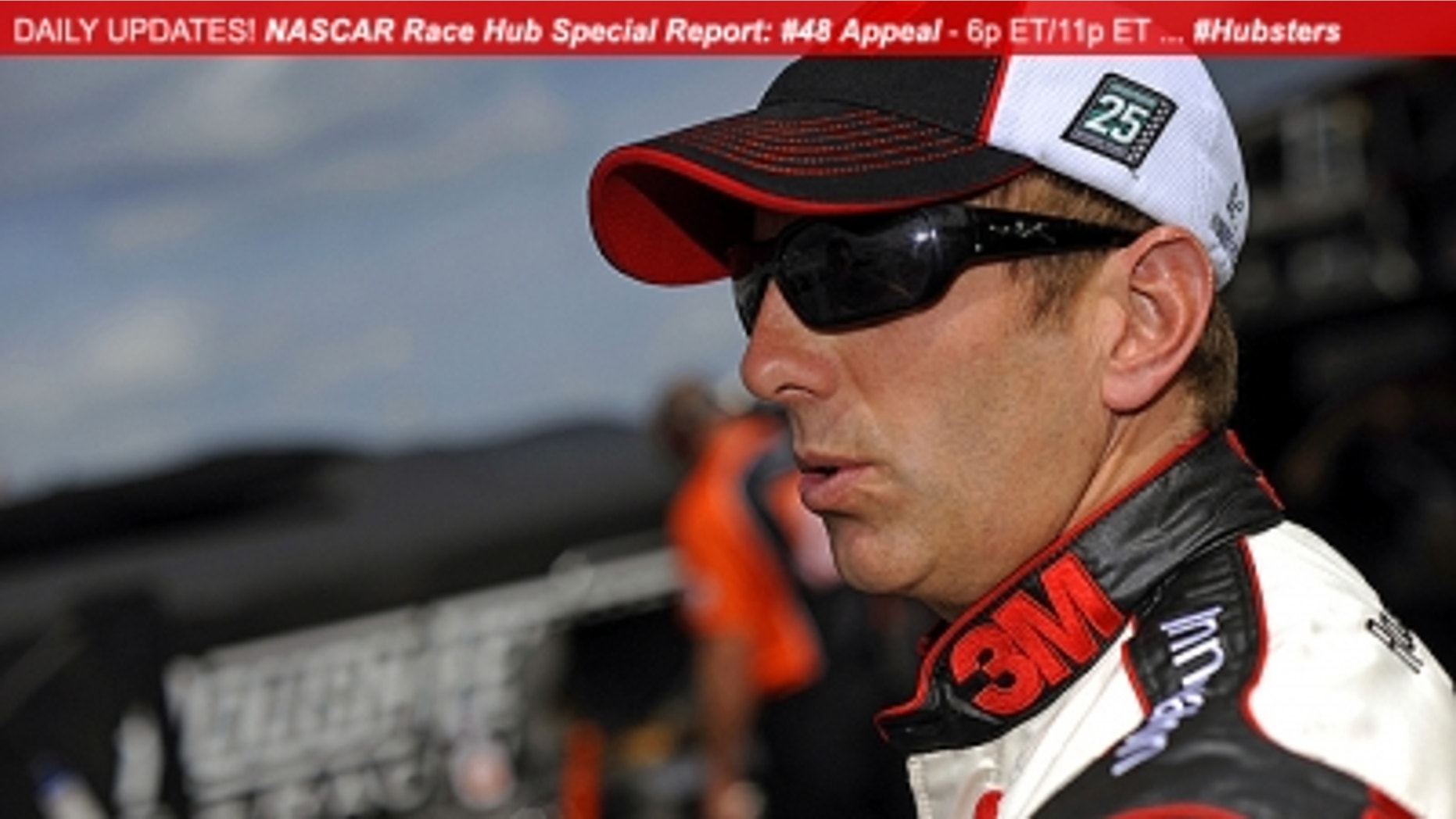 Greg Biffle believes in the power of the three.
His Sprint Cup worksheet to date has been nothing but that – a third at Daytona, a third at Phoenix and a third Sunday at Las Vegas.
Clearly, it's an odd start to a season, but it's the sort of consistent performance that wins championships, and that's something Biffle, 42, has never done in the Sprint Cup Series.
His early-season rush, Biffle said, has everything to do with last year's arrival of Matt Puccia as the team crew chief and off-season personnel changes that boosted the No. 16 effort. Some of those changes were possible because Roush Fenway Racing contracted from four to three Cup teams, opening the door for the movement of personnel.
"It has all to do, a hundred percent, with where we're at right now," Biffle said. "That's why we changed and put the crew chief (Puccia) in charge last year. Then we kept handcuffs on him, wouldn't let him change any people or change out guys as he went two, three, four, five, six weeks into his job. So we waited till the off-season. We were waiting to figure out what we were going to do with the 6 car.
"So Matt, with free rein, got to pick the guys he wanted on the 16. It's all been Matt. Matt has done all this himself with some guidance from the company."
The result has been a run to the top of the point standings.
Sunday's run at Vegas matched Biffle's best finish – in 2008 – at the track.
At Bristol, site of Sunday's Food City 500, Biffle is winless in 18 races, but he has six top fives in 18 starts. His average finish – 11.8 – is better than the rest of the points top 12, with the exception of Dale Earnhardt Jr. (11.7).
For those hoping the streak can continue and Biffle will finish third in every race this season, he does have a third – in 2005 – at BMS.
Mike Hembree is NASCAR Editor for SPEED.com and has been covering motorsports for 30 years. He is a six-time winner of the National Motorsports Press Association Writer of the Year Award.