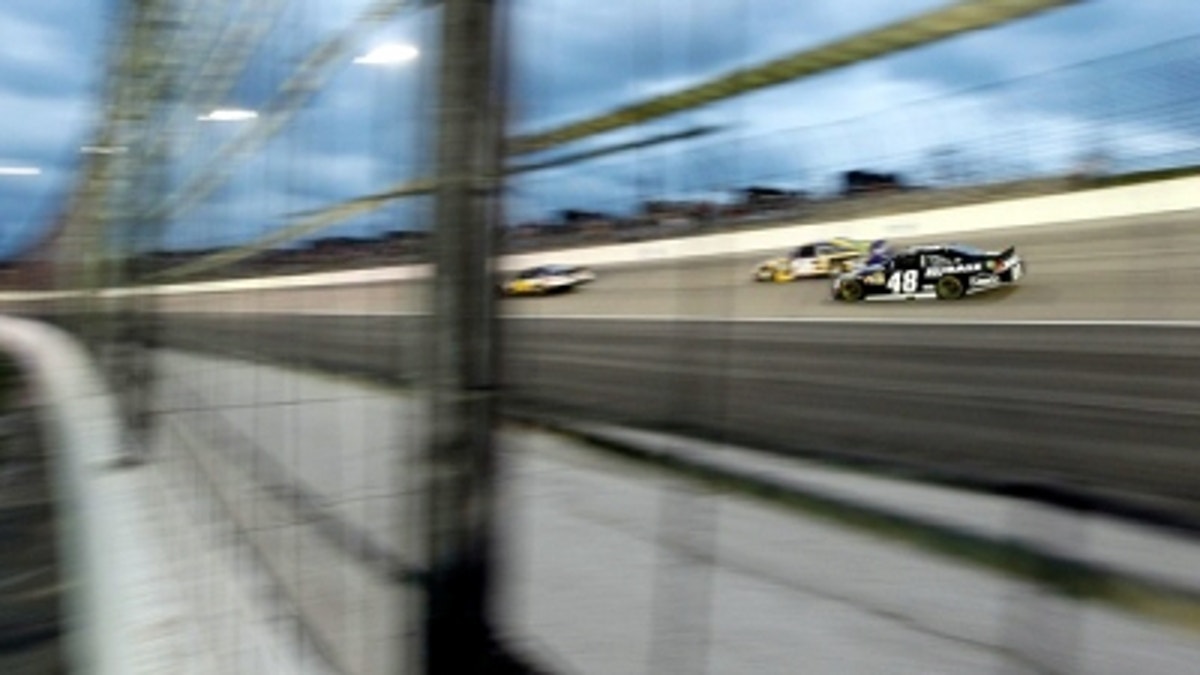 Texas Motor Speedway has evolved from its ragged, controversial opening in 1997 to become one of NASCAR's fastest tracks.
The Texas qualifying record of 196.235 miles per hour, set by Brian Vickers in 2006, could be in jeopardy this weekend as Sprint Cup teams roll into the high-banked, 1.5-mile track for Saturday night's 500-miler, the first Cup race of the season under the lights.
"I love the speed at Texas," said Ryan Newman, a winner at TMS in 2003. "It's a fast race track. Texas is actually one of the fastest tracks we go to all year, so you have to be on top of your game because things can happen pretty quickly. It's a track I've always liked, although it doesn't necessarily show in my finishes.
"It's a smooth, fast race track, and there are multiple grooves, so it's fun to race there. The asphalt has aged the track to the point it has gotten better and better each time we come back. What I mean is, the track has basically gotten wider. It's gotten a bit more character. A little more bumpy, which is fine. I like it. I think, in general, the track has gotten wider and 'racier' each time we've come back. It's got less grip, but that's fine. I'd rather slide around a little bit and be in charge of my race car than be stuck to the race track."
Tony Stewart, Newman's teammate, agrees.
"The grooves have moved around over the years," Stewart said. "We've seen the track get wider, and it's made it to where you can move around on the race track and where you can run the top side or the bottom side.
"It's nice from a driver's perspective to be able to have that flexibility behind the steering wheel, knowing that if your car's not driving exactly the way you want it to, you can move around the race track and find a spot the car likes better."
Generally, drivers prefer racing on tracks where the asphalt has had plenty of time to age. Although TMS, poorly designed from the beginning, went through tough changes in the early years, it has become one of the drivers' favorite stops.
"I love that it's old and worn out," Martin Truex Jr. said. "It's got some bumps in it. It's really, really fast and very similar to one of my other favorite tracks – Atlanta. I always look forward to going there."
Jimmie Johnson said he anticipates four-tire pit stops as teams wrestle to keep their cars planted to the surface.
"The surface is a little bit older than places like Charlotte, Michigan and Kansas," he said. "I think you will see a lot of four-tire calls, and that could make a difference in the race. It's a fast track, and it's going to be challenging to keep the car underneath you and not get yourself in trouble. I really like the track. I think it's really going to be another great race."
Mike Hembree is NASCAR Editor for SPEED.com and has been covering motorsports for 31 years. He is a six-time winner of the National Motorsports Press Association Writer of the Year Award.