CUP: Sunday Daytona Notebook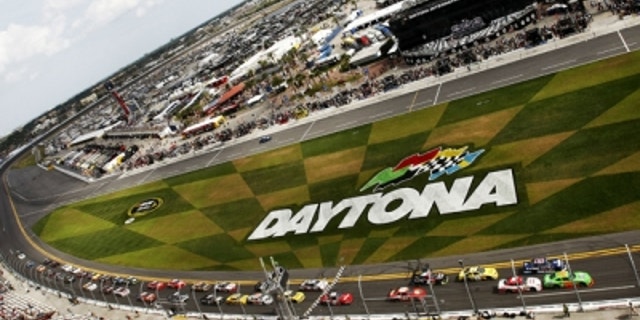 Other Speedweeks 2013 Notebooks
SATURDAY, FEB. 23
FRIDAY, FEB. 22
THURSDAY, FEB. 21
WEDNESDAY, FEB. 20
TUESDAY, FEB. 19
MONDAY, FEB. 18
SUNDAY, FEB. 17
SATURDAY, FEB. 16
FRIDAY, FEB. 15
THURSDAY, FEB. 14
[SUNDAY 8:44 am ET]
RACE DAY — The catchfence on the frontstretch of Daytona International Speedway has been repaired and the Daytona 500 will go on as scheduled, with a 1 p.m. start time. Pre-race coverage on FOX and FOX Deportes begins at noon.
All told, 28 people were injured in the last-lap crash during yesterday's NASCAR Nationwide Series race, which was won by Tony Stewart . Two of the 28 were critically injured, but all are reported in stable condition.
Michael Annett, who was injured in a late-race crash before the final lap wreck, spent the night in Halifax Medical Center in Daytona after complaining of chest and sternum pain.
The weather today in Daytona Beach is dicey. The forecast, according to weather.com, is for a 50 percent chance of intermittent thunderstorms. The good news is that thanks to NASCAR's new Air Titan track drying system, the 2.5-mile DIS oval could be tried in much less time, perhaps as little as 30 minutes.
Tom Jensen is the Editor in Chief of SPEED.com, Senior NASCAR Editor at RACER and a contributing Editor for TruckSeries.com. You can follow him online at twitter.com/tomjensen100.