CUP: Sunday Bristol Notebook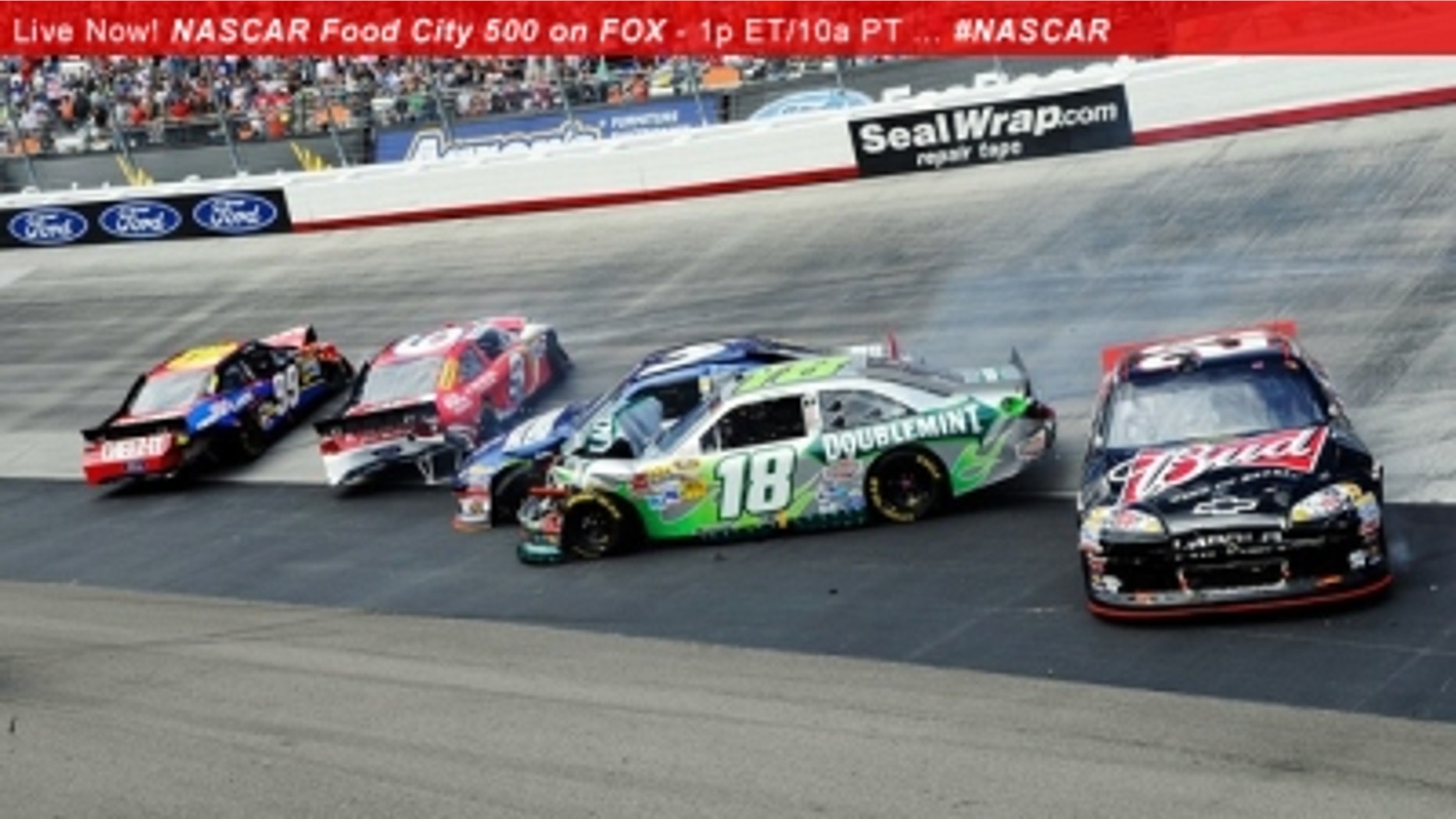 Kasey Kahne was supposed to contend for the NASCAR Sprint Cup championship in this, his first season with Hendrick Motorsports. Instead his year has begun with crashes in three of the first four races, the latest coming Sunday at Bristol Motor Speedway.
And Kahne's crash on Lap 24 of the Food City 500 had major ramifications on the outcome of the race. The accident started when fifth-place Kahne moved up into the outside on the frontstretch and was hit by Regan Smith, triggering a big pile-up behind them that also snared Carl Edwards, Kyle Busch, Marcos Ambrose and Kevin Harvick.
Kahne's spotter, his cousin Kole, cleared Kahne, who was clearly past Smith in Turn 4, but when Kahne moved up on the frontstretch, Smith had caught up to him.
Busch, a five-time Bristol winner, was moving up through the field when the crash occurred. He got out of his Joe Gibbs Racing and slammed his arm into the roof of the car, obviously angry with the early race incident.
"I think Regan was battling with that same thing we all battle with here which is should you let the guy go or keep racing him," said Edwards. "Kasey probably thought he was clear and that ended up in a wreck. It is hard to put 43 cars on a half-mile going this fast and not wreck. It is too bad it happened this early. We have a really great race car and I was excited to race today. I wanted to drive more."
"This is the worst way to start the season," said a frustrated Kasey Kahne. "I have the fastest car every week and something happened. ... I listened too much to my spotter, I guess."
Tom Jensen is the Editor in Chief of SPEED.com, Senior NASCAR Editor at RACER and a contributing Editor for TruckSeries.com. You can follow him online at twitter.com/tomjensen100.