CUP: SPEED Analysts Preview SpeedWeeks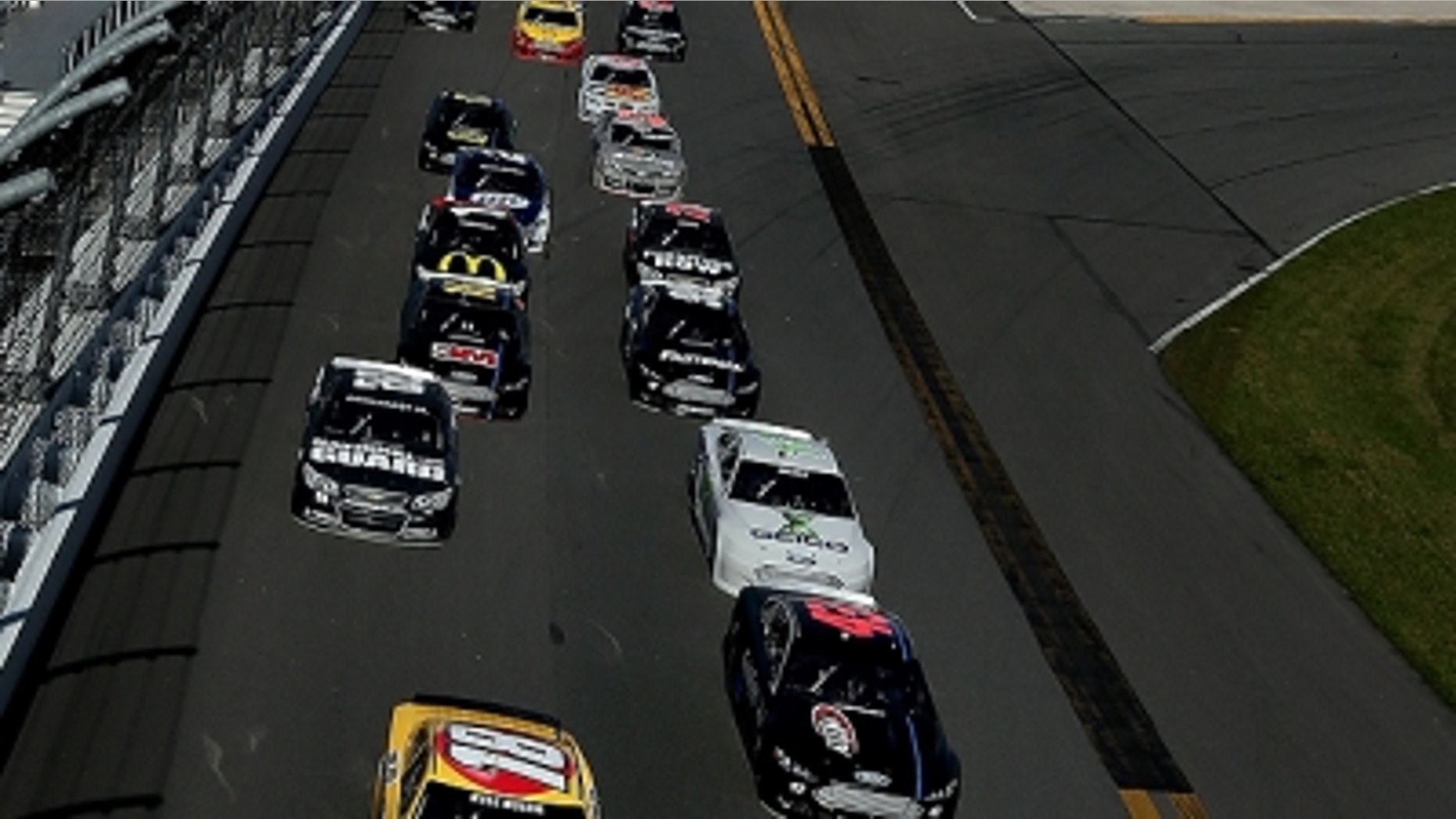 SPEED ANALYSTS SET THE STAGE FOR SEASON-OPENING DAYTONA SPEEDWEEKS
Q: What did you learn from the Daytona test with regard to the new "Gen-6" car and the type of racing we might see at Daytona?
"Drivers like what they can do with this new car in the draft. They can pull up to the car in front, but they better be careful bumping. According to Martin Truex Jr., drafting has become more of a science with this new 'Gen-6' car, whereas before, drivers knocked the car in front as hard as they could. Now they have to work the throttle and the draft more. Handling again is a huge part of the equation at Daytona, and that the two-car tandem is gone."
--Larry McReynolds, NASCAR on SPEED & FOX analyst
"It's 'Drafting 101' because the new car is so different from that of the last few years. The two-car tandem is gone because while we might see a couple of cars hook up for half a lap on the final lap of the Daytona 500, it won't necessarily provide a considerable advantage but easily could trigger a big wreck. Martin Truex Jr. told me the 'air bubble' drivers keep between them and the car in front actually pushes the car better than a bumper hitting a bumper did. With that air bubble, three or four cars drafting are faster than tandem pairs."
--Bob Dillner, SPEED analyst
"Teams didn't have a lot of drafting time at the test, so teams I talked to said they don't know yet what the racing will look like. The new cars look great but their performance is up in the air until we get in a race situation."
--Matt Clark, SPEED analyst
Q: Who is most likely to rebound from their bad 2012 seasons – Kevin Harvick, Kyle Busch, Ryan Newman or Carl Edwards?
"Kyle Busch and Carl Edwards stand the best chances of coming back. Carl had some horrible bad luck last year but when he didn't have bad luck, they had self-induced problems. Kyle had a ridiculous number of mechanical failures early in the year but the best Chase races of his career."
--Kyle Petty, SPEED analyst
Q: Can Matt Kenseth contend in his first year at Joe Gibbs Racing?
"I think Kenseth has as good a shot at the championship this year as anybody. If JGR can work through some of their 2012 engine issues and their equipment continues to be outstanding, I think he will have a terrific season. He and crew chief Jason Ratcliff have similar personalities and likely will be a fantastic duo. Kenseth still is in the prime of his career, and his move to JGR could be just what he needs to knock down his second Cup title."
--Steve Byrnes, co-host of NASCAR Race Hub & NASCAR on FOX pit reporter
"Absolutely. It was interesting to watch new teammate Denny Hamlin and Kyle Busch's crew chief, Dave Rogers, go over to Kenseth and get his input during the Daytona test. Judging from the test, Kenseth and his new crew chief are hitting it off already, and that is scary for the competition."
--Bob Dillner, SPEED analyst
Q: Part of the buzz surrounding the new Sprint Cup "Gen-6" race cars is the restoration of manufacturer brand identity. Assess how important that is to Cup racing and future of manufacturer support in the sport.
"I think we'll see the old-school manufacturer war back in the Cup Series, and the big wreck at the Daytona test proved that. Dale Earnhardt Jr. learned he can push a Chevrolet, he can push a Toyota, but he cannot push a Ford because of the way the bumpers match up. That's exactly what NASCAR was trying to accomplish. As a result, I think we'll see some of the old manufacturer wars return. And when we go to Phoenix and Vegas, the same should ring true. It was up to the manufacturers to design the bodies and some have a bit more of a front downforce advantage, rear downforce or side downforce advantage. Therefore, they will handle differently at each different track. That will be interesting."
--Bob Dillner, SPEED analyst
"NASCAR worked very hard on this new car to give it more brand identity, which initially was the whole reason behind this switch. When I was with Robert Yates in the '90s, you'd look out in the grandstands and see that guy with a Ford jacket, cooler, t-shirt and hat, and he didn't care if it was Davey Allison, Sterling Marlin, Alan Kulwicki or Bill Elliott driving. He just wanted a Ford to win. If Elliott left Ford, then it was 'to hell with him' because he wasn't a Ford driver anymore. We had lost that identity and while I don't know if it will ever return to that extent, this is a huge step in that direction and it's great for the sport."
--Larry McReynolds, NASCAR on FOX & SPEED analyst
Q: Many have said Joey Logano has underperformed in his Cup Series career. How important is 2013 and Logano's move to Penske Racing to the determination of his future?
"Not too many drivers get a second chance at proving their worth, but Logano is getting just that at Penske Racing. He is young and talented, but there will be plenty of pressure in 2013. Running alongside the reigning Cup Series champ at Penske, there will be questions if Logano doesn't also deliver."
--Adam Alexander, host of SPEED Center
"To be hired by Joe Gibbs was a huge vote of confidence for teenaged Joey Logano. To be hired by Roger Penske means the confidence is still there. Now it's time for Joey to live up to all the expectations."
--Dave Despain, host of Wind Tunnel
"I'm still not sure what the 'fresh date' on 'Sliced Bread' is. He is a great kid who is getting another great shot at success. But this could be his last chance without consistently solid stats."
--Bob Dillner, SPEED analyst
"I sat down a year ago with then-Penske Racing driver AJ Allmendinger, who called his opportunity at Penske his 'last best chance.' Logano now is in that ride and in that same figurative seat. He has proven he can win in Nationwide cars, but with a new Cup car, new team and manufacturer, the question becomes how quickly Logano can adapt and how long of a leash 'The Captain' will give him."
--Danielle Trotta, co-host of NASCAR Race Hub