CUP: Sonoma Power Rankings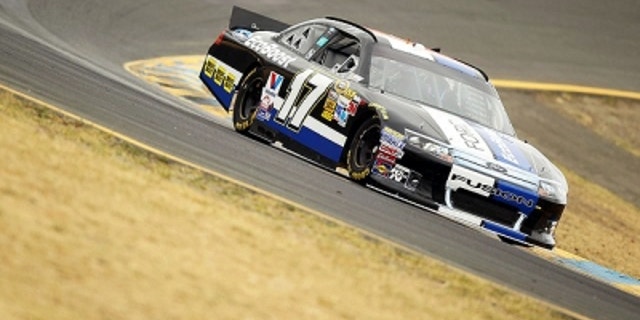 Matt Kenseth didn't have a great run on the Sonoma road course, but the problems of his rivals were enough to move him to the top of the FOXSports.com/SPEED.com Power Rankings.
This week's list:
1. MATT KENSETH — Next year at this time, expect Kenseth to be driving for Joe Gibbs Racing. Right now, he's on top of the points. Last week: 2nd.
2. DALE EARNHARDT JR. — After the Michigan victory, a letdown was inevitable, especially since Junior isn't much of a road racer. Last week: 1st.
3. JIMMIE JOHNSON — I still think Johnson bags championship number six this year, as he has no real weaknesses in his game at the moment. Last week: 3rd.
4. TONY STEWART — It's summer now and Smoke is starting to heat up, as he usually does. His competitors need to be very worried. Last week: 5th.
5. GREG BIFFLE — Not much of a road racer, Biffle did well to finish seventh. Nice run overall. Last week: 4th.
6. CLINT BOWYER — Huzzah! Bowyer became the 12th different winner in 16 races with a superlative drive. He is only the second Michael Waltrip Racing driver to win a Cup race. Last week: 8th.
7. KEVIN HARVICK — Still a step behind the frontrunners, Harvick finished 16th at Sonoma. Last week: 7th.
8. DENNY HAMLIN — Brutal day for Hamlin, as his 35th-place finish shows. Last week: 6th.
9. MARTIN TRUEX JR. — Although he finished 22nd, Truex was faster than that all weekend. Last week: 9th.
10. BRAD KESELOWSKI — Twelfth-place wasn't a bad finish for Keselowski, who remains a championship threat. Last week: 10th.
11. KYLE BUSCH — Still the lead-dog in the wild-card race, even though he didn't finish especially well in Sonoma. Last week: 13th.
12. RYAN NEWMAN — By coming home 18th, one spot behind Busch, Newman holds on to the second wild-card spot. Last week: 12th.
13. CARL EDWARDS — If the NASCAR regular season ended today, last-year's championship runner-up doesn't make the Chase for the Sprint Cup. Last week: 11th.
14. JOEY LOGANO — A good 10th-place finish for JoLo, but will Kenseth's arrival make him the odd man out at Joe Gibbs Racing? Last week: 14th.
15. MARCOS AMBROSE — Eighth place was good, but Ambrose was looking to win. Last week: 17th.
16. PAUL MENARD — Eh. Twentieth place meant Menardigras is on hold for at least one more week. Last week: 15th.
17. KASEY KAHNE — Three weeks in a row outside the top 10 is not a good omen for Kahne's Chase hopes. Last week: 16th.
18. JAMIE MCMURRAY — A top-20 finish wasn't a lot to cheer for, but not bad, either. Last week: 18th.
19. KURT BUSCH — Let's make this real simple: Busch drove his ass off and put on a helluva show. Last week: Unranked.
20. BRIAN VICKERS — Unreal performance from a part-time driver. Last week: Unranked.
Tom Jensen is the Editor in Chief of SPEED.com, Senior NASCAR Editor at RACER and a contributing Editor for TruckSeries.com. You can follow him online at twitter.com/tomjensen100.