CUP: Smith Lands In Kurt Busch's Seat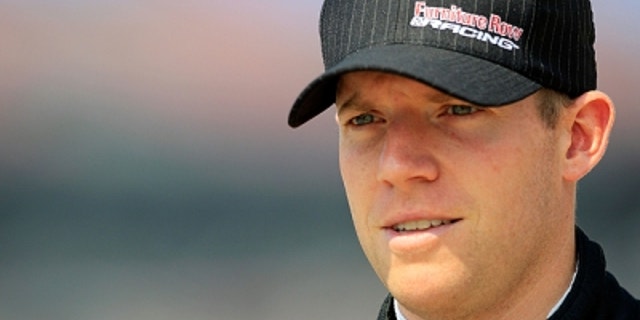 Regan Smith and Kurt Busch are trading places – at least for now.
Smith, 29, will drive the No. 51 Phoenix Racing Chevrolet at Charlotte Motor Speedway while Busch takes over the seat in the No. 78 Furniture Row Chevrolet for the remainder of the season and on to next year.
"We're looking forward to having Regan in our car," said Phoenix Racing general manager Steve Barkdoll. "Regan performed the tire test at Kansas and that should be helpful at intermediate tracks. We believe he can help get our program back on track and help attract sponsorship going forward."
Smith has competed in NASCAR since 2002 and in the Sprint Cup Series since 2007. His sole official win came last year at Darlington Raceway, but Smith came incredibly close to his first victory here at Talladega in the fall of 2008. However, in NASCAR's judgment, Smith was dropped from first to 18th after the race for passing below the yellow line to advance his position.
Smith is currently a career-best 23rd in the Cup point standings. He's led just two laps this season but scored two top 10 finishes after Todd Berrier took over the role of crew chief at Indianapolis Motor Speedway at the end of July.
Two weeks ago, Smith acknowledged he would not be returning to Furniture Row Racing in 2013. On Sept. 24, FRR officially announced that Busch would be filling that ride. Smith has been mentioned as a candidate for one of the JR Motorsports teams in the Nationwide Series. Team owner Kelley Earnhardt Miller confirmed at Dover last week that Smith was on the short list. With Smith's former crew chief Ryan Pemberton moving to JRM last month, certainly it could be a comfortable arrangement for the driver.
For Phoenix Racing, this is a try-out of sorts to see how Smith acclimates with the team. Team owner James Finch is not committing to one driver as the company continues its sponsor search. Barkdoll added that there has been recent interest from potential sponsors and hopes to find the right match between a benefactor and driver.