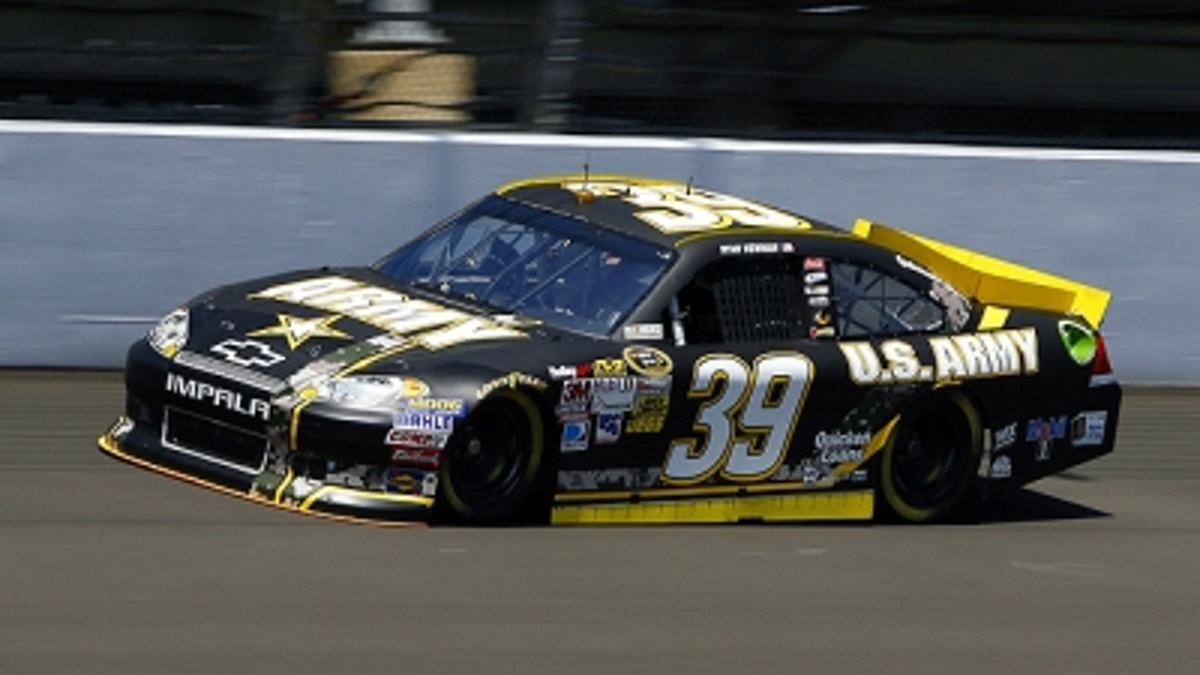 Continuing controversy over military sponsorships in auto racing has cost Stewart-Haas Racing a partnership with the U.S. Army.
The team announced Tuesday that the Army will not renew its sponsorship with SHR's No. 39 Chevrolets, driven by Ryan Newman, for the 2013 season.
The Army's marketing budget will not include a NASCAR sponsorship, the team said.
"The U.S. Army has been a great partner of Stewart-Haas Racing since the team's inception," said Brett Frood, SHR executive vice president. "It has been a mutually beneficial relationship, with the U.S. Army introducing training regimens that improved our pit crews while instilling the mental, physical and emotional strength of the U.S. Army soldier in all of us."
Military sponsorship of auto racing teams and other sports entities has come under fire from some members of Congress.
"The U.S. Army has worked with Stewart-Haas Racing in a mutually beneficial and highly successful relationship for the past four seasons, and they've performed superbly as our partner on and off the track," said John Myers of the Army Marketing and Research Group. "The same can be said of other members of the NASCAR Sprint Cup Series family we have sponsored during the past 10 seasons. The sport, our drivers and the passionate NASCAR fans embraced the Army's participation and created a tremendous opportunity for Americans to learn more about the profession of the Army strong soldier."
Mike Hembree is NASCAR Editor for SPEED.com and has been covering motorsports for 30 years. He is a six-time winner of the National Motorsports Press Association Writer of the Year Award.