CUP: Shootout And 500 A Mismatched Pair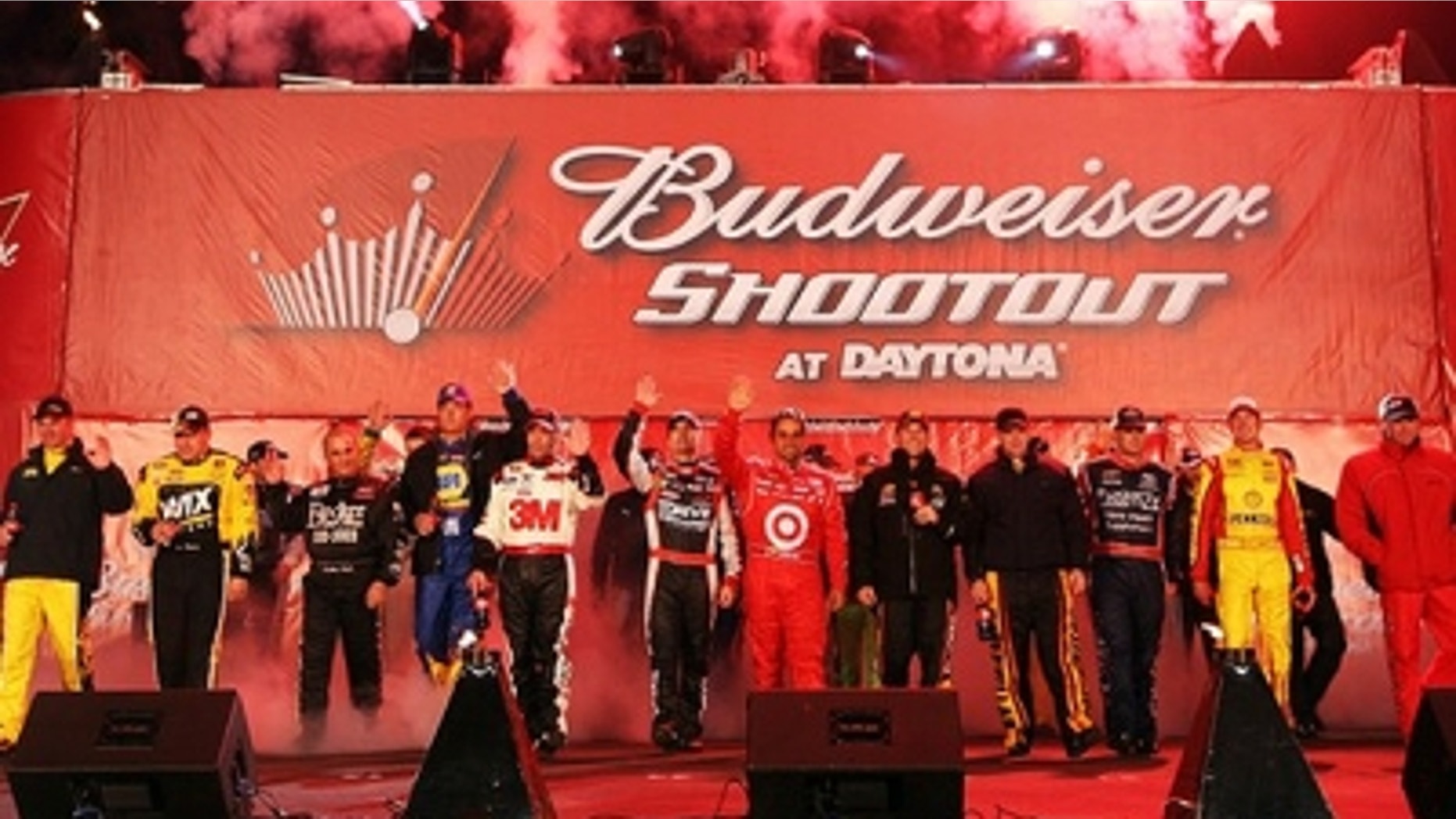 If the Budweiser Shootout, annually the first on-track competition for Sprint Cup drivers, serves as a test session and tuneup run for the Daytona 500, some folks aren't paying attention.
Take last year.
Of the drivers who finished in the top 10 in the Shootout, only two finished in the top five in the Daytona 500.
Kurt Busch won the Shootout, a great start to what would develop into another troublesome season for the Las Vegas driver, and finished a solid fifth in the 500. Bobby Labonte was 10th in the Shootout and fourth in the marquee race.
Otherwise, the Shootout top 10 was mostly forgotten in the 500 eight days later.
The second through ninth place drivers in the Shootout (in this order) had less-than-scintillating finishes in the 500: Jamie McMurray (18th), Ryan Newman (led 18 laps in the Shootout but finished 22nd in the 500), Jimmie Johnson (27th), Greg Biffle (35th), Jeff Gordon (28th), Kevin Harvick (42nd), Jeff Burton (who led 32 Shootout laps but was 36th in the 500) and Clint Bowyer (17th).
Of course, comparisons between the two races are somewhat skewed because of the fact that numerous drivers in both events saw their days ruined by accidents. In fact, Dale Earnhardt Jr. and Michael Waltrip crashed in both races.
In the history of the Shootout, only five drivers have won the sprint race and the 500 in the same season – Bobby Allison (1982), Bill Elliott (1987), Dale Jarrett (1996 and 2000) and Jeff Gordon (1997).
Some teams essentially bypass a top-five finish in the Shootout to use the 75-lap race as an extended test session for the twin 150-mile qualifying races and the 500. Even in those cases, however, it's difficult to give up the shot at a Shootout victory if the driver can see the front of the pack over the closing laps.
The Shootout will be more important in planning for the twin qualifiers and the 500 this year than in most previous seasons.
Teams will be working with fuel-injected engines for the first time in competition, and also new is the aerodynamic package that NASCAR holds will break up – at least to a large degree – the two-car drafts that have dominated recent races at Daytona and Talladega.
Seventy-five laps of racing in the Shootout should provide a good baseline for Thursday's qualifying races and the first – and most important – 500-mile test of the season Feb. 26.
Mike Hembree is NASCAR Editor for SPEED.com and has been covering motorsports for 30 years. He is a six-time winner of the National Motorsports Press Association Writer of the Year Award.