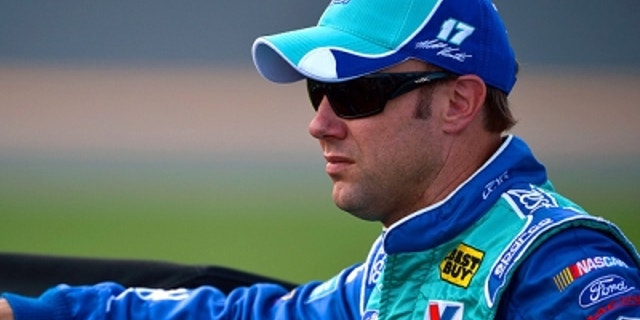 In the Sprint Cup garage, with eight races remaining to the start of the Chase for the Sprint Cup, the comfort levels range from Matt Kenseth's and Tony Stewart's – sofa comfy – to Carl Edwards' – comfortable as riding a bicycle across a poorly maintained railroad crossing.
Teams are plotting courses over the next several weeks as everyone within shouting distance of Chase qualification looks over the varied schedule and tries to plan accordingly.
Although Kenseth leads the points entering Sunday's Lenox Industrial Tools 301 at New Hampshire Motor Speedway, Stewart, the series' defending champion, probably is in the best of all positions.
Stewart rides fifth in points, but he has three victories – and those will be like gold once the Chase begins. After the Sept. 8 regular-season closer at Richmond International Raceway, the Chase standings will be reset. Each driver will be given 2,000 points, and those in the top 10 will receive three additional points for each regular-season race victory.
At the moment, that process would put Stewart and Brad Keselowski, who also has three wins, at the top of the standings to start the Chase.
Keselowski's situation is not as pleasant as Stewart's, however. Because of several bad finishes in the early part of the season, Keselowski is ninth in points and, with a couple of bad races, could fall out of the top 10 in points. He still almost certainly would qualify for the Chase through the wild-card avenue, but wild-card drivers receive no bonus points for victories.
The drivers currently in the wild-card positions are Kyle Busch and Joey Logano. Each has a single win.
Edwards currently qualifies for neither Chase avenue. He is 11th in points, and he's winless, leaving him out of the wild-card discussion. He is 11th in points, one position removed from Chase qualification, but he's 31 points behind 10th-place Clint Bowyer.
Kenseth seems to have planted himself firmly atop the point standings – at least until the Chase starts. He leads second-place Dale Earnhardt Jr. by 25 and third-place Greg Biffle by 44.
He said being in first place doesn't play a big role in the team's summer plans.
"It doesn't affect our strategy a lot," Kenseth said. "I think if you can keep a decent lead and you get down to a race or two to go and maybe you'd take a risk as far as strategy or fuel mileage to collect a win, but, really, we show up every week with the idea of trying to win, go race as hard as we can, prepare the fastest cars we can and go out and race them on Sundays and hope to get a win. If you can't get that, get the best finish you can and just keep going and take it one week at a time."
But that strategy probably is out the window for drivers like Edwards and Jeff Gordon, key players who are on the edge of missing the Chase unless they take some extraordinary steps to seek victories.
Kevin Harvick sits in the middle ground. He's sixth in points (technically tied for fifth with Stewart) and appears certain to make the Chase, but he's winless.
"I think you approach them (the next several races) just like you would any other week," Harvick said. "You don't want to take any huge risks at this point, being there are seven or eight weeks to go."
Mike Hembree is NASCAR Editor for SPEED.com and has been covering motorsports for 30 years. He is a six-time winner of the National Motorsports Press Association Writer of the Year Award.