CUP: Richmond Offers Room To Rebound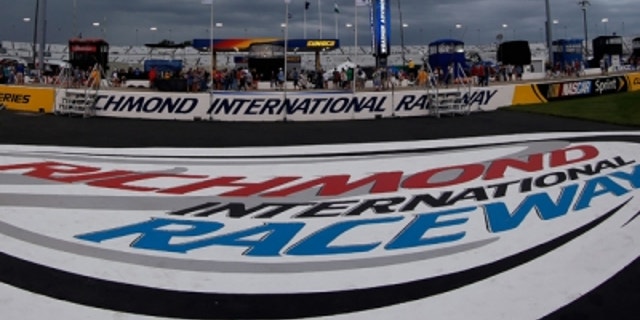 Now it's on to Richmond for the season's first Saturday night short-track race, the Toyota Owners 400.
And, already, many drivers have a bunch of work to do.
Jimmie Johnson has opened up a 37-point lead in the early-season point standings, a rather formidable margin for this early in the season.
Numerous drivers considered among those who are championship threats already are essentially a race behind in the standings. Greg Biffle is 47 back, Dale Earnhardt Jr. 48, Carl Edwards 49 and Kyle Busch 54.
Matt Kenseth, winner of Sunday's race at Kansas Speedway, is in eighth place, 59 behind, and Clint Bowyer is ninth, 64 back.
Of course, the Chase will reset points in September, but it is worth noting that Johnson and his team seem to be on cruise control while some other contenders are a turn or two behind.
Some of the gap could be trimmed at Richmond International Raceway in Saturday night's Toyota Owners 400, the third short-track race of the season but the first short-track event under the lights. RIR typically has wrecks early and wrecks late, and the relatively high speeds (for a short track) sometimes make for some unexpected victims.
Saturday night's race offers an additional challenge. Drivers practice during the day Friday but race at night, when track conditions often are dramatically different.
"Getting the balance correct dealing kind of with what we were dealing with in Texas last week, where you practice during the day and you race at night, you've got to guess," said Jeff Gordon, a two-time winner at Richmond.
"I feel like every time we go to Richmond something is changing. I feel like we are advancing the technology of the cars. Gaining more downforce, gaining more mechanical grip, and so you are always trying to figure out what combination is going to work best for the night race. We've been very successful there I would say three out of the last four times, but we also missed it big one of those times. That is going to be our goal – to find that right balance and make sure we don't miss it like we did that time."
Kyle Busch is the victory leader among active drivers at the three-quarter-mile track with four. Johnson, Earnhardt Jr., Tony Stewart and Terry Labonte have won three each.
The race could mark the return of injured driver Denny Hamlin.
Hamlin's foundation will benefit from Thursday night's annual Denny Hamlin Short-Track Showdown at RIR. NASCAR regulars will race against Late Model drivers in the special event, scheduled for about 8:30 p.m., after a NASCAR K&N Pro Series East race.
Sprint Cup practice is scheduled at the track at noon and 2:45 p.m. ET Friday, with qualifying set for 5:30. ET
Practice for Friday night's (7:30 ET) ToyotaCare 250 Nationwide Series race is scheduled from 9 a.m. to 11:30 a.m. Friday. Qualifying is scheduled for 4 p.m. ET
Mike Hembree is NASCAR Editor for SPEED.com and has been covering motorsports for 31 years. He is a six-time winner of the National Motorsports Press Association Writer of the Year Award.