CUP: Rallying Newman Hopes To Continue Run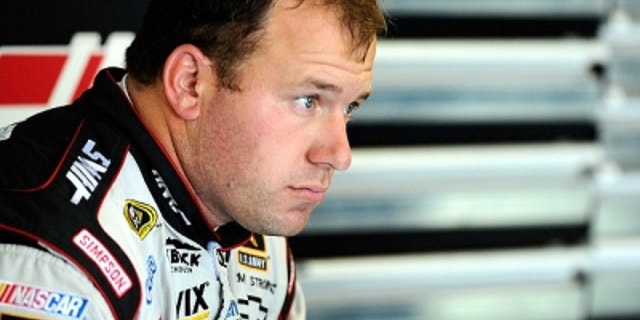 Ryan Newman turned a corner – a big corner – in July.
After 11 straight finishes outside the top 10 and a drop in the point standings from eighth to 15th, Newman stopped the bleeding last month with three straight strong runs – fifth at Daytona, 10th at Loudon and seventh at Indianapolis.
After a season that looked lost, Newman has returned to Chase conversation. He is 14th in points and one spot behind Kasey Kahne and Kyle Busch in the hunt for the two wild-card positions in the playoffs.
Newman won at Martinsville in April, a victory that looms very important at the moment. With a second win in the next six races, Newman could put himself in the Chase again.
"Obviously, we know we're locked in a battle to get one of the wild-card spots," Newman said. "We had hoped to be in the top 10 and that we wouldn't have to fall back on our win at Martinsville, but that, unfortunately, doesn't look to be the case right now.
"I think we all know we need to get another win, but I'm not necessarily doing anything differently. Every time we come to the race track, my goal is to win the race. And that's what my focus is each week. I'm going to the track to win and, hopefully, we can do that and we can get a spot in this Chase.
"I do what I have to do to try to get the best finish I can, and that is each and every week, and I know crew chief Tony Gibson and the guys on the Haas Automation team are doing what they can to make that happen, too."
Newman generally runs well at Pocono Raceway, site of Sunday's Pennsylvania 400. He has nine top-10 runs in 21 races, including a win in 2001. He scored his first stock car win in an ARCA race at the track in July 2000.
"It's one of my favorite race tracks just because it is so difficult," Newman said. "It's really fun to drive. I like it because it's challenging. Each corner is different – different radius, different banking, different bumps. Each straightaway is a different length.
"It just seems like it's a driver's race track and a crew chief's race track because he has to get the car to the driver's liking in all three corners. It's all about matching up the combination of how the crew chief sets up the car relative to how the driver drives the race car to make a happy package and have a shot at victory. It's fun to have unique situations and unique race tracks. We look forward to going to Pocono each and every time."
Newman will run Pocono in the same Chevrolet he drove to a seventh-place finish at Indianapolis Sunday.
"It was a really good car for us at Indy," Newman said. "We had a solid run and got a top-10 finish, and we always talk about how much alike Indianapolis and Pocono are that it really made the most sense for us to make that decision. It's actually one of the newest cars in the shop for us, and we're really confident in it."
Mike Hembree is NASCAR Editor for SPEED.com and has been covering motorsports for 30 years. He is a six-time winner of the National Motorsports Press Association Writer of the Year Award.