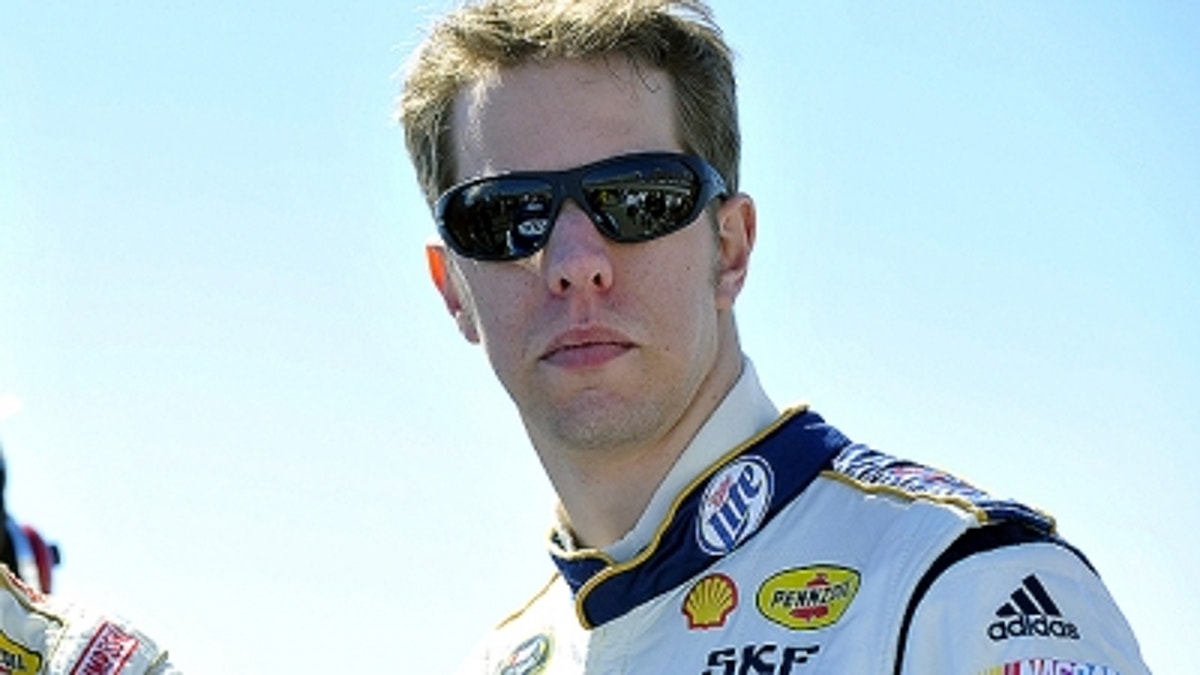 The Sprint Cup point standings took on a more familiar look at the conclusion of Sunday's Food City 500 at Bristol Motor Speedway.
As teams begin the cross-country trek to Fontana, Calif., for Sunday's Auto Club 400, last year's champion, Brad Keselowski, once more sits atop the standings, his third-place run at Bristol lifting him in front of former leader Jimmie Johnson, who limped home in 22nd at Bristol.
Below Keselowski, the standings are similarly familiar.
Clint Bowyer, last year's runnerup, gained five spots Sunday and now is fourth. Greg Biffle jumped three spots to fifth, and race winner Kasey Kahne made his presence known in the top group after starting the season with two poor finishes, leaping seven spots to seventh.
And Kyle Busch, who was second Sunday, gained seven positions to arrive in the points top 10 for the first time this year.
Among the top drivers who will be looking for serious rebounds at Fontana are Kevin Harvick (17th in points), Martin Truex Jr. (18th), Jeff Gordon (21st), Ryan Newman (23rd) and Tony Stewart (24th).
Sunday's race will be the first on a relatively flat two-mile surface for the new Gen-6 cars as teams continue to adjust to the new realities of the model. The car raced well Sunday at Bristol but remains a work in progress at longer, faster tracks.
Johnson will be a clear favorite Sunday. He has won five times at ACS and has scored in three of the past seven races. No one else in the points top 10 has won more than once, and Keselowski and Dale Earnhardt Jr., the two point leaders, are looking for their first win at the track.
ACS has had a reputation for a lot of single-file racing in recent years, and the Gen-6 car is targeted to address that.
"I think it's a great race track, especially from a driver's perspective, and from a fan's perspective it is, too," Nationwide regular Brian Vickers said. "Fans get to see us going by at 200 miles an hour. It's a great track because the surface allows you to run all the way at the top of the wall, all the way at the bottom and even all the way at the apron between turns three and four.
"Obviously, restarts are exciting and you see guys, two, three and four-wide sometimes. I think it makes for great racing."
Sprint Cup practice is scheduled at ACS at 2:30 p.m. ET Friday. Qualifying is scheduled at 7 p.m.
Mike Hembree is NASCAR Editor for SPEED.com and has been covering motorsports for 31 years. He is a six-time winner of the National Motorsports Press Association Writer of the Year Award.