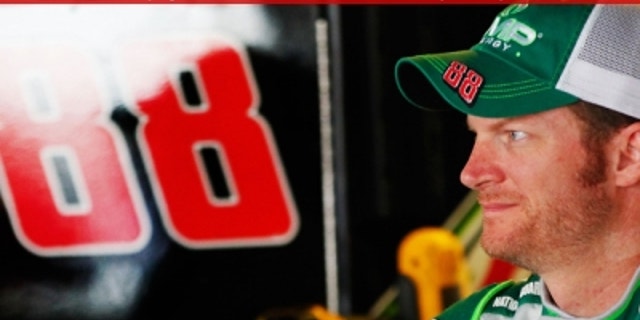 Pocono Raceway will be a different animal next week when Sprint Cup drivers roll into the Pennsylvania mountains for the first of two visits this season.
The 2.5-mile track has been repaved since NASCAR last stopped by, and speeds are likely to rise dramatically.
In part to give teams more time on the new surface, and also to put down some rubber on the fresh asphalt, NASCAR has scheduled two days of test runs at Pocono Wednesday and Thursday next week. Practice is scheduled Friday, qualifying Saturday and the race Sunday.
It's a long work week, one that isn't necessarily attractive to many drivers, including Dale Earnhardt Jr.
"I'm not real excited about being up there that long," Earnhardt Jr. said Friday. "I don't think anybody is, to be honest with you. That's the schedule, and we'll go up there and just run around in circles.
"We've got two race cars in the trailer, and we'll try to not tear either one of them up before the race starts. I'm looking forward to the new surface and seeing what the track is like. It should be really interesting the next couple of weeks going to Pocono and Michigan.
"I know NASCAR is wanting to get enough rubber down so we have a good race. That's really the reason why we are going for so long, to really avoid any kind of debacle with rubbering the track down. There's really no other excuse for being there the entire week. We'll just go out there and try to learn what we can and use it as an opportunity to try some things we haven't been able to work into the practice sessions this year. Just kind of go from there. I don't know really what the track is going to be like."
There has been discussion recently about the possibility of trimming the Sprint Cup schedule, in part because of generally soft demand for tickets at many venues. Asked to address that concept, Earnhardt Jr. said he doesn't foresee a major schedule adjustment.
"I would think that shortening up the schedule is probably the last thing I would expect to happen," he said. "I can imagine a lot of crazy things happening before that would. There's just too much money involved. There's too much money moving around and changing hands for a half dozen dates to be cut from the schedule.
"The impact on the economy in those areas per race that would be removed, the politics are too thick for anything like that to ever occur. I do know that there isn't enough demand at the current time, and the model that the NFL uses is a pretty productive model. They seem to have it about right. When you're a football fan, you can't wait for the season to start and it seems like an eternity before it does, and when it's here it's gone just as fast and you can't wait for the next one. You are just enamored with it all the time. You're just trying to get all the information you can get.
"So, they have a good model, and I think that shortening the season would be a good thing, and would definitely sort of change some things for the better. But I just don't think that's even a possibility, more of a daydream than anything else.''
Mike Hembree is NASCAR Editor for SPEED.com and has been covering motorsports for 30 years. He is a six-time winner of the National Motorsports Press Association Writer of the Year Award.