CUP: Phoenix Rising – Track Still Evolving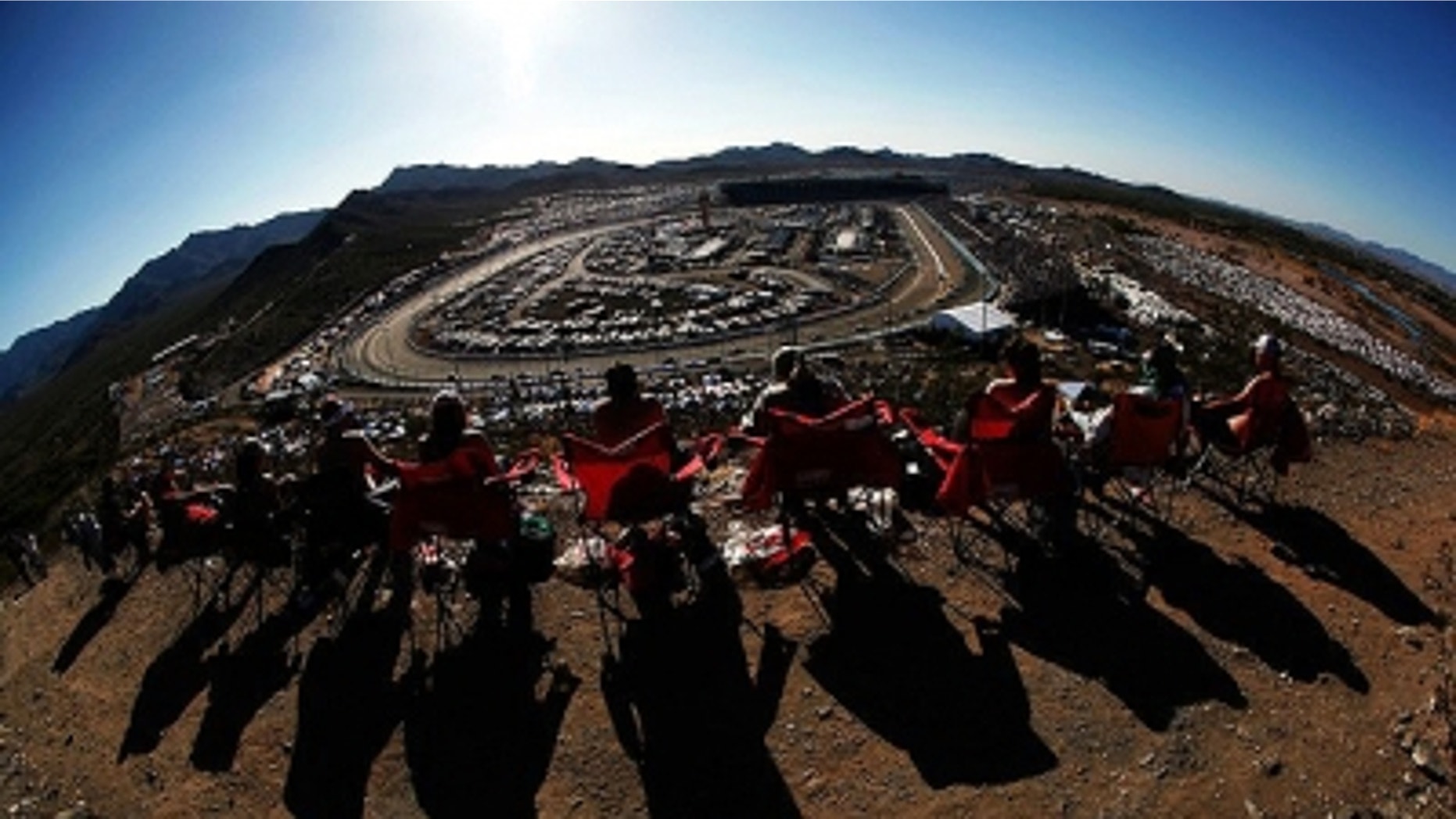 Conventional wisdom surrounding the second race of the Sprint Cup season is that it's the place where the "real" racing begins.
That might be particularly true this year.
After two busy, crazy weeks at Daytona International Speedway, flooded in all the hype leading to the Daytona 500, drivers typically are more than ready to move on to the kind of racing that will dominate the season – that is, non-restrictor-plate racing.
Phoenix International Raceway provides the first opportunity in Sunday's Subway Fresh Fit 500.
This weekend will be an eye-opener on more than one front as teams race the Gen-6 car for the first time on a "downforce" track, one that remains somewhat of a mystery entering its fourth race since a major repaving/reconfiguration project in 2011.
"With these new cars, you just never know what's going to happen," said Juan Pablo Montoya. "To tell you the truth, even though Daytona was our first race, Phoenix is where you get to see exactly what each team has and who has progressed in the offseason."
When PIR was repaved, a "kink" was added to the backstretch, forcing a change in the way drivers attack the one-mile oval. Add that adjustment to the continuing evolution of the new track surface, a new Goodyear tire and the arrival of new race cars, and the weekend could be eventful.
"This weekend will be one of the most difficult and challenging ever," said Alan Gustafson, crew chief for Jeff Gordon. "Our new Chevy SS has significantly more downforce than last year's car. With the new Gen-6 car, the new rules, a new tire compound and new inspection process, we don't really have anything that we can base this weekend off of."
Mark Martin is among the drivers who are looking for faster speeds from the new cars.
"I think when we get in these cars at Phoenix they are going to stick like glue," Martin said. "These new Gen-6 cars are going to break a lot of track records in 2013, and I think that could start as soon as Friday (qualifying day) in Phoenix. We were fortunate enough to win the pole here last year. I think we are going to need to go a heck of a lot faster this year to repeat."
Ryan Newman said the unique layout at Phoenix makes the track a true test.
"It's a challenging race track and, for that reason, it's a lot of fun," he said. "It's unique and totally different on both ends of the race track, so it's almost like two race tracks in one. It's definitely a driver's race track. The driver really has to drive and hustle the car a little bit and still be smooth. It's those aspects that make the track a lot of fun to me."
Mike Hembree is NASCAR Editor for SPEED.com and has been covering motorsports for 31 years. He is a six-time winner of the National Motorsports Press Association Writer of the Year Award.