CUP: Phoenix Like Home To Stewart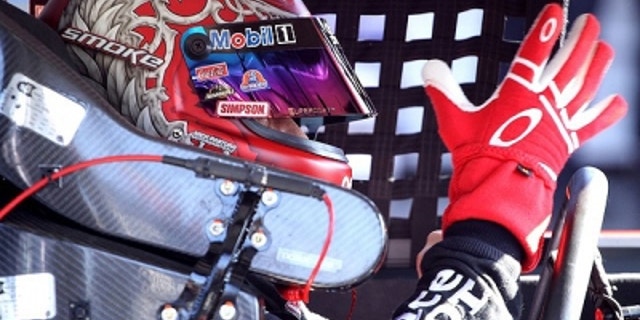 The main storyline for Tony Stewart's 2011 NASCAR Sprint Cup championship will always be how he passed 118 cars to win the season-ending Ford 400 at Homestead-Miami Speedway and used a tiebreaker to give him the title over Carl Edwards.
But a little known subplot was just as critical to Stewart capturing his third championship. And it happened the week before the Homestead race at Phoenix International Raceway, where tomorrow's Subway Fresh Fit 500 will be contested.
Last November at PIR, Stewart passed Jeff Burton in the last turn on the last lap to finish third. Had he not passed Burton, Stewart would have finished the championship second, one point behind Edwards.
Little wonder, then, that Stewart was speedy on Friday during the two rounds of Sprint Cup practice. The reigning champ was fastest in the opening session with a lap of 138.60 miles per hour in his No. 14 Stewart-Haas Racing Chevrolet. Teammate Ryan Newman was fourth in the first practice and ninth in the second, although he bounced off the Turn 3 wall and had to go to a backup car.
Still, the two SHR Chevys will be among the favorites to capture the pole during today's qualifying, which begins at 2:30 p.m. ET and will be televised on SPEED.
"I was pretty happy with it," Stewart said of his effort in the opening round of practice. "It's nice to come back here and kind of finish off where we left off last fall. We were pretty good here in the fall. It's nice to come back in the spring here and do it again."
Of course, it helps that Stewart almost always runs well here and has for nearly two decades. In 1994, Stewart finished second at PIR in a USAC Silver Crown race during the Copper Classic, and in both 1997 and '98, he was second in IndyCar Series races here. In 20 Sprint Cup starts at PIR, Stewart has one victory, eight top-five and 11 top-10 finishes. His average finish here of 11.300 trails only Jimmie Johnson, Mark Martin and Jeff Gordon.
Sunday's race will be just the second at PIR since it was resurfaced and reconfigured last summer. Stewart, a decidedly old-school racer, liked the old track better. Still, he's grudgingly made his peace with the new layout.
"I think it is fine," Stewart said. "It's not the old Phoenix that we used to have, obviously. I am still partial to that. Every time they made a change I liked it less and less. There are a lot of things that had to be done and had to be updated and they did a really good job of that. With the surface, they did an awesome job paving it. It is not changed much from when we were here last fall."
And as for teammate Newman's wreck, Stewart's not worried.
"Like I told him that is why we bring two cars to the race track," he said. "The second car is just as good as his first one is. It will be fine."
Tom Jensen is the Editor in Chief of SPEED.com, Senior NASCAR Editor at RACER and a contributing Editor for TruckSeries.com. You can follow him online at twitter.com/tomjensen100.