CUP: Petty – Luck Will Play Role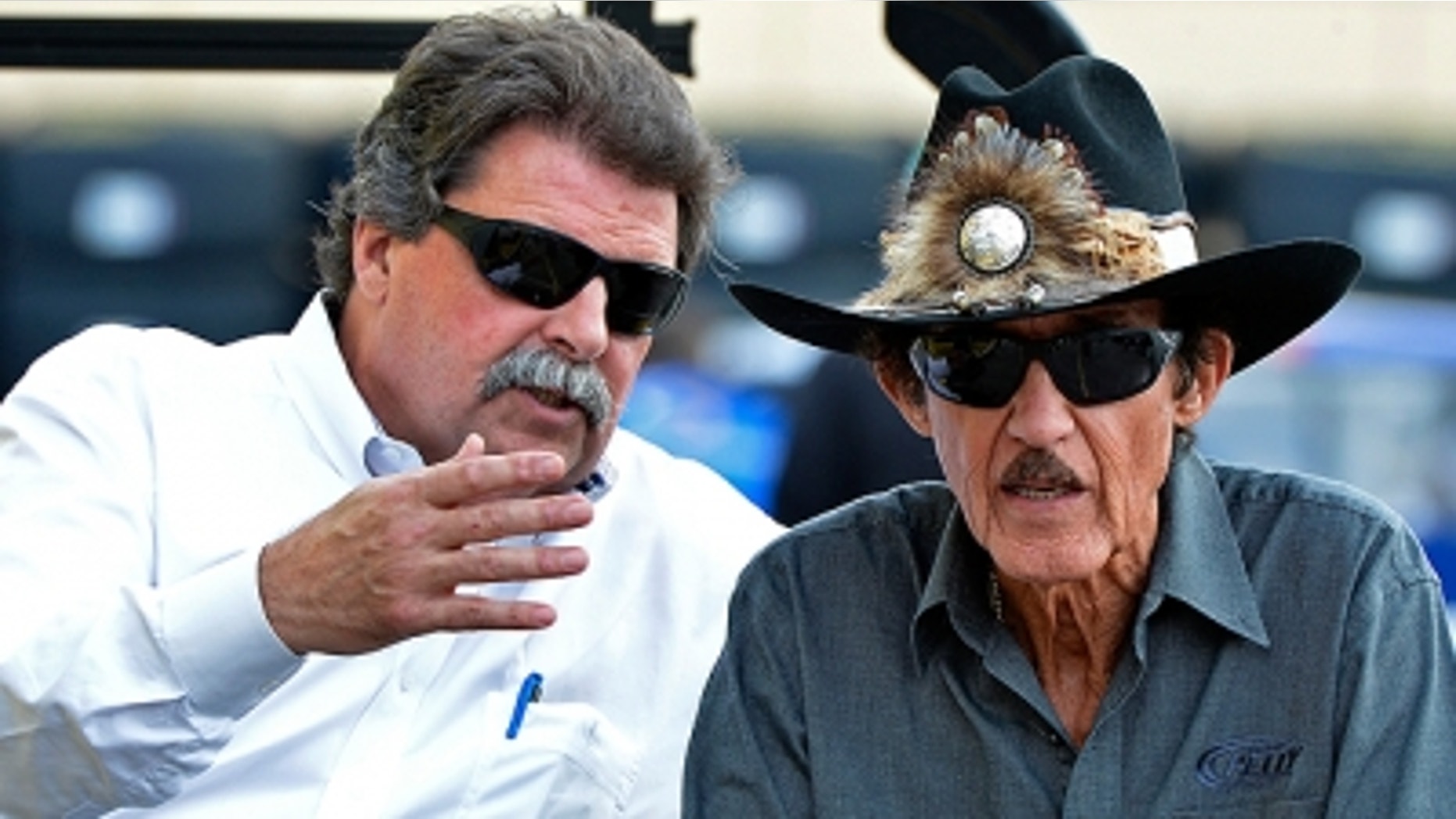 Richard Petty won seven championships in NASCAR's top series, and he accomplished those both from a dominant leading position and by coming from behind in the season's final race.
No one else has won more. The late Dale Earnhardt Sr. matched Petty's seven.
So Petty knows of what he speaks. Does he pick Brad Keselowski or Jimmie Johnson in Sunday's Ford EcoBoost 400, the final and deciding race of the season?
"The guy that is the most lucky," Petty said, making a slight dodge of the question. "The driver does all he can do, the crew does all they can do, and it's something that nobody has control over that winds up winning the thing. Last year, you could say it was driver against driver because the cars all finished the races and they went head-to-head for the last 10 races.
"This year, it's not been that way. The drivers haven't competed against each other as much as, 'Are you going to finish this race, or aren't you going to finish this race?' So everybody has had trouble more so than they had last year, so that's what it's going to come down to."
Petty said it's possible to overthink a last-race situation and gum up a shot at the title.
"We won a couple championships in the last race … and when we went into the race me and Dale (Petty's long-time crew chief Dale Inman) sat down and he said, 'What's our strategy?' I said, 'There ain't no strategy. What got you where you're at? Whatever got us here, that's what we're going to do.'
"So everybody is going to look at it a little bit different and the situation where even if they're tied going into the last race, things happen beyond your control, so who knows what's going to happen? But as far as competing against each other head-to-head, that doesn't really determine the championship. It's uncontrollable things, I think. I always look at it as though that's the way it's supposed to be. That's fate, so you just go along with it."
Petty said he has gained respect for Keselowski this season.
"You looked at him last year and you said, 'What is Penske doing? What is he thinking?' But he bops out this year, and all the stars get lined up, so you never know," he said. "You watch him in Nationwide, and from time to time he seemed pretty good, and the next time he was busy running over somebody. Between him and the crew chief and the team together, they've matured a little bit. They've gotten to be steady, and you know what to expect every week, and he steps up. He drives the fool out of the thing."
Keselowski carries a 20-point lead over Johnson into the finale. A run of 15th or better will win the title for Keselowski and his Dodge team regardless of Johnson's finish.
Keselowski qualified third, but he got a little bonus Saturday when pole winner Joey Logano crashed in practice and moved to a backup car. Logano thus will start at the back of the field, and the line of cars led by Keselowski will move up, in effect putting Keselowski in the first starting position. That will give him a good shot at leading a lap early and locking in that bonus point.
Johnson, the only other driver eligible to win the championship, will start 10th.
Mike Hembree is NASCAR Editor for SPEED.com and has been covering motorsports for 30 years. He is a six-time winner of the National Motorsports Press Association Writer of the Year Award.