CUP: Penske Seeking First NASCAR Win At Indy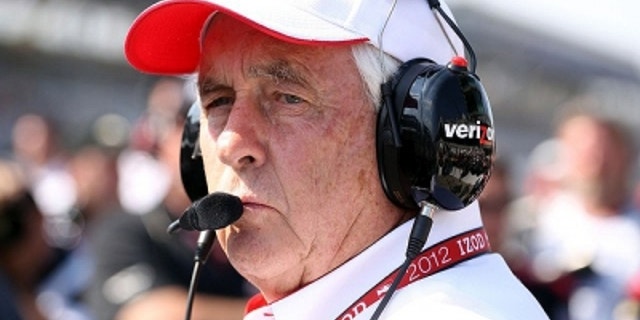 Roger Penske's name fits in well with other grand racing names of Indianapolis Motor Speedway – Foyt, Unser, Mears, Gordon, Johnson.
Remarkably, Penske-owned cars have won the Indianapolis 500 15 times, the first win coming 40 years ago with the legendary Mark Donohue at the wheel.
Rolling into the Crown Royal 400 weekend at Indy, however, Penske is still looking for his first NASCAR victory at the track he virtually owns on the open-wheel side of the fence.
Even with the shadow of driver AJ Allmendinger's drug test and suspension hanging over the team, Penske Racing arrives in Indy looking for the magic to be rekindled.
"That's the race Roger Penske circles on his calendar and says win," said Brad Keselowski, driver of Penske's No. 2 Dodge. "That's a big, big race for Penske Racing. It's a big race for Roger and, consequently, that makes it a big race for everyone that works for him.
"It's a race that we're going to come out and swing every fist we've got, and I think that we'll be good there. I'm excited about it."
Keselowski has raced only twice at Indy, finishing 19th in 2010 and ninth last season. He enters Sunday's race 10th in Sprint Cup points and seeking what would be a series-leading fourth win of the season.
"You can't go to the Brickyard without thinking about what the track means not only to NASCAR, but to auto racing in general," Keselowski said. "Being from the Midwestern section of the country (Michigan) myself, I always looked to the spectacle of the Indianapolis 500 and wondered what it would be like to compete there.
"Now we have the Brickyard 400 for stock cars, and it has become one of the most prestigious races in the country, as well. Everyone on the Miller Lite Dodge Charger team is excited about the new car we are bringing this weekend. A lot of work went into building it, and I think it's going to give us our best shot yet to get Mr. Penske a Brickyard 400 trophy."
Keselowski said placing Penske in NASCAR victory lane at Indy would be a special moment.
"It definitely gives you a sense of pride when you go to Indy as a member of Penske Racing," he said. "You look at everything Mr. Penske has been able to accomplish there in open-wheel racing. It would be one of the coolest things I could ever do in a racecar if I could get him his first win in the Brickyard 400.
"I really think we have a good chance to do that on Sunday. This Miller Lite team continues to evolve and get better and better. Since our last race at Indy, we've picked up a win at Pocono, which is similar to the Brickyard. We need to get another win or two before the Chase, and this weekend would be a prime time to do just that."
Mike Hembree is NASCAR Editor for SPEED.com and has been covering motorsports for 30 years. He is a six-time winner of the National Motorsports Press Association Writer of the Year Award.