CUP: Penske Appeal Set May 1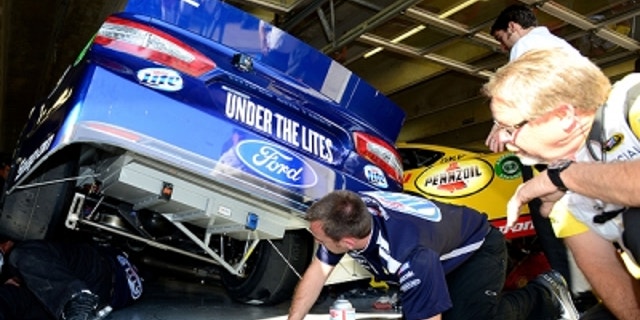 Penske Racing's appeal of its recent NASCAR penalties will be heard May 1 by a NASCAR committee.
The Penske teams of Brad Keselowski and Joey Logano were hit with heavy penalties by NASCAR at Texas Motor Speedway because of violations in the cars' rear-end housings.
Keselowski and Logano each lost 25 points in the driver standings. Seven Penske team members – crew chiefs, car chiefs, engineers and a team manager – were suspended for six weeks, and the crew chiefs were fined $100,000 each.
The team members are continuing to work while the penalties are under appeal.
The appeal before a three-member NASCAR board will be heard at 9 a.m. May 1 at the NASCAR Research and Development Center in Concord, NC. The team also can appeal the penalties to the next – and final – level, NASCAR national commissioner John Middlebrook.
Although the monetary fines and penalty points are substantial, the loss of key crew members for six weeks is the most critical part of the puzzle for the Penske team.
Mike Hembree is NASCAR Editor for SPEED.com and has been covering motorsports for 31 years. He is a six-time winner of the National Motorsports Press Association Writer of the Year Award.