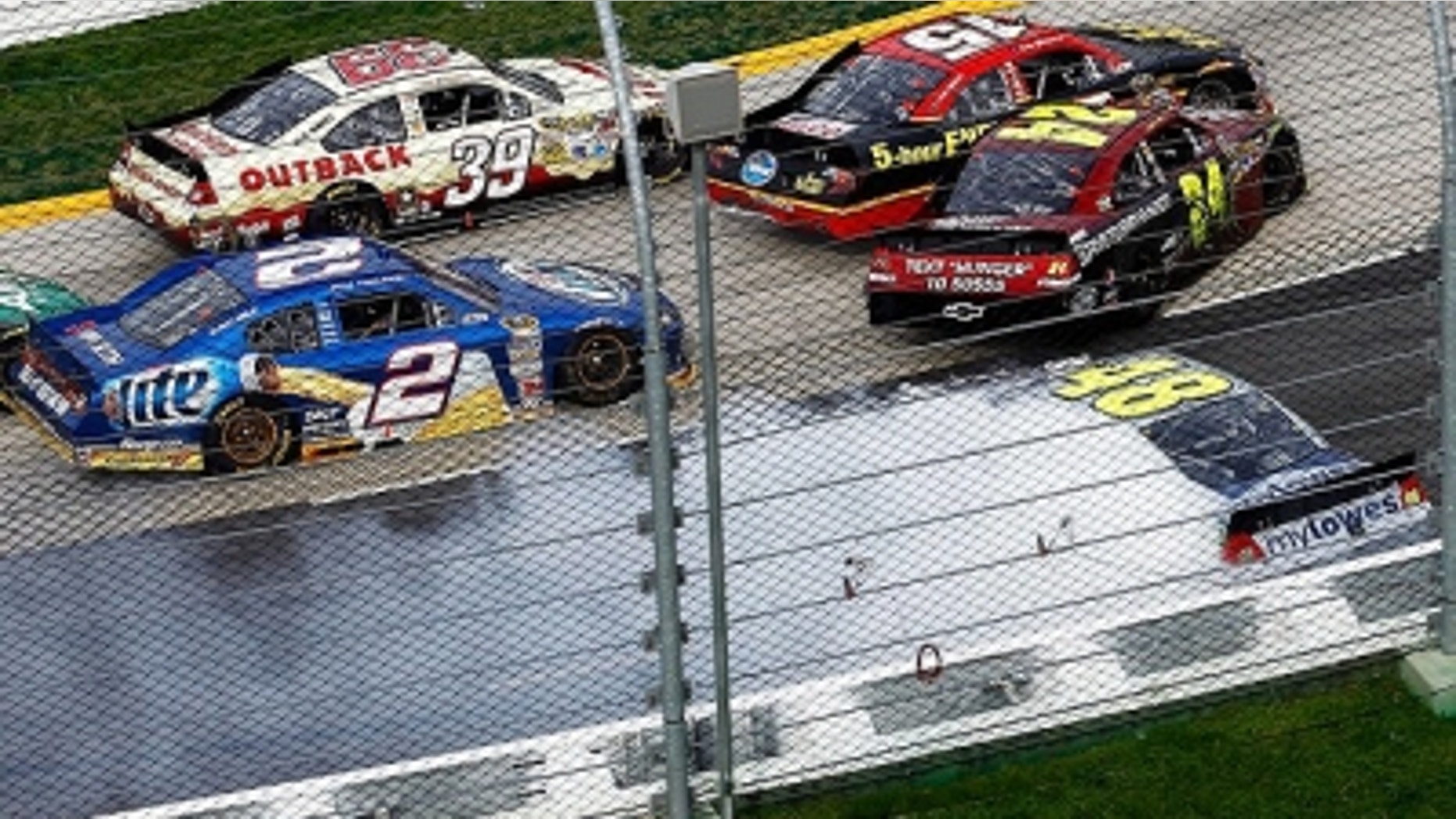 The final laps of Sunday's Sprint Cup race at Martinsville Speedway were all about taking advantage of opportunities. And Ryan Newman was there to step up.
He could have finished 10th as easily as he won the race. It was a split-second decision – when the opportunity arose – that sent him home with the winner's trophy.
When Clint Bowyer tried a fierce move on the first lap of the race's first green-white-checkered run, Newman was in Position A. There was little hope that Bowyer's move would work.
Putting cars three-abreast in the first turn at Martinsville is almost asking for trouble, and it appeared. Jimmie Johnson, on the outside, spun, and Bowyer did, also. Newman was there to replace Bowyer in the inside groove, slipped through and survived another green-white-checkered run to win the race.
Newman wound up in that position because he pitted for fresh tires during the caution period. Johnson and Jeff Gordon, running at the front, did not.
"So there was a true advantage to new tires at Martinsville," Newman said Tuesday. "We did what we thought was right. And did a good job of making the call, put us in position, and it all came through.
"My intention was to get a run on Clint, which I did. [Then] I just kind of backed off, and I gave him, I guess, enough courage to try to stick his nose up in there. It didn't work for him, and it worked for us. So that was just the sum of it."
Approaching that next-to-last restart, Newman said he had no clue what might happen. And he told his team that on the radio.
"I remember coming out of turn two and hit the radio button and said, 'Listen, guys, you've done a great job today. If I don't bring it back, I just want to tell you beforehand,'" he said. "Just because I know that anything can go or anything usually does go at Martinsville when it comes to restarts.
"I didn't have a specific plan other than just going forward. Obviously, I wanted to win. That was a goal. But I figured I had a shot of maybe getting two of them and getting underneath Clint and getting into [Turn] one.
"When that didn't work out, Clint took himself and a couple others. And I'm not blaming Clint for the product of three-wide at Martinsville. I could say it was just as much Jimmie and those guys as it was Clint and the pack getting in there.
"But that's racing. It happens at Martinsville. It happens at every short track across America. There is a time when somebody will go three-wide and it doesn't work."
And that turned it into Newman's time.
Mike Hembree is NASCAR Editor for SPEED.com and has been covering motorsports for 30 years. He is a six-time winner of the National Motorsports Press Association Writer of the Year Award.