CUP: New Looks For Kenseth, Keselowski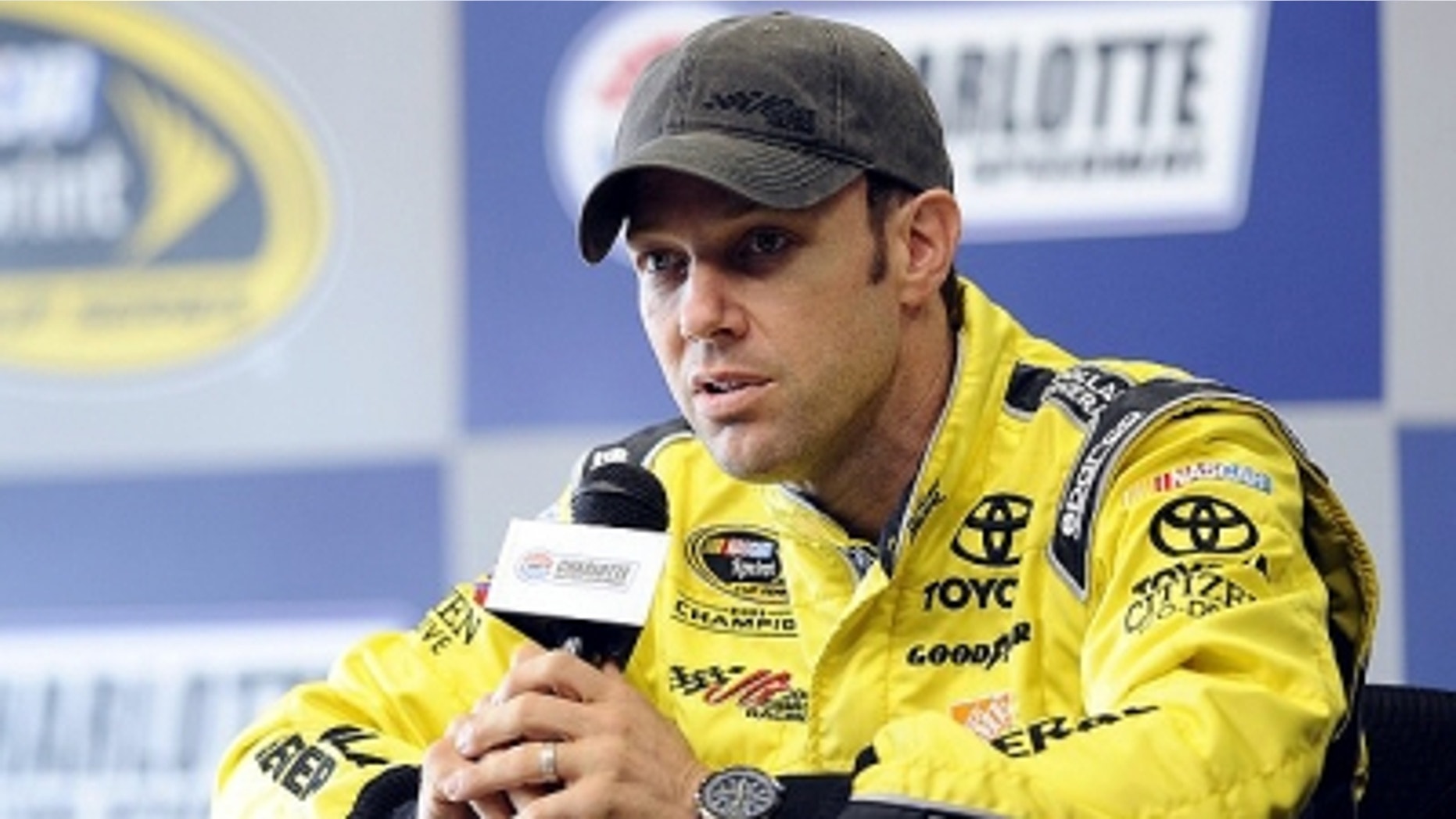 Among the highlights of two days of NASCAR Sprint Cup testing at Charlotte Motor Speedway this week: Reigning Sprint Cup champion Brad Keselowski made his debut in a Ford while Matt Kenseth switched to Joe Gibbs Racing and Toyota after 13 years in a Ford with Roush Fenway Racing.
Kenseth tweeted a picture from inside the car, where a Darth Vader mask hung from rearview mirror, and he made a joking reference to moving over to the dark side. Kenseth later admitted to being anxious before arriving at the track and he over-revved his engine before the lunch break, forcing the No. 20 crew to swap engines.
"It was probably the first time I've been nervous in a race car, getting in there and going out for the first time, in as long as I can remember," he said. "I guess it was a good icebreaker. My last run, I proceeded to go from second gear to first gear and over-revved the engine. So, I think the guys are in love with me right now. Like, `Where did we find this clown? Give us the other one back.' Other than that it's been good."
Keselowski, back from a brief vacation after collecting his Sprint Cup trophy in Las Vegas, had a whole new look as champion.
Penske Racing switched from Dodge to Ford, and with the manufacturer change came a new paint scheme and firesuit for Keselowski, who is still tinkering on a final design. After sporting a predominantly blue look the last three years, his new schemes have a heavy white presence.
Keselowski said he's only 80 percent settled on the design.
"It's a work in progress. This is something I'm working on to try to keep up with the Joneses," he said. "All of these Hendrick guys have their new lightweight, cool firesuits and I don't like getting beat on or off the race track. I want to be the best everywhere, so I've got Adidas helping me out. I'm not all the way there."
Keselowski was also working for the first time with new teammate Joey Logano. The combination of a new car and a new teammate made this first test critical for the champion.
"I think all the signs are there that we have the potential to be just as strong, if not stronger, than we were last year, which is very, very encouraging," he said. "It's been a lot of fun having the first day working with Joey, which I think has been probably more of an adjusting process than the actual car itself, and a good adjusting process. I'm curious to see over time how we can work together and push each other to be the best we can be. We've got a lot of work to do."