CUP: NASCAR Thursday Notebook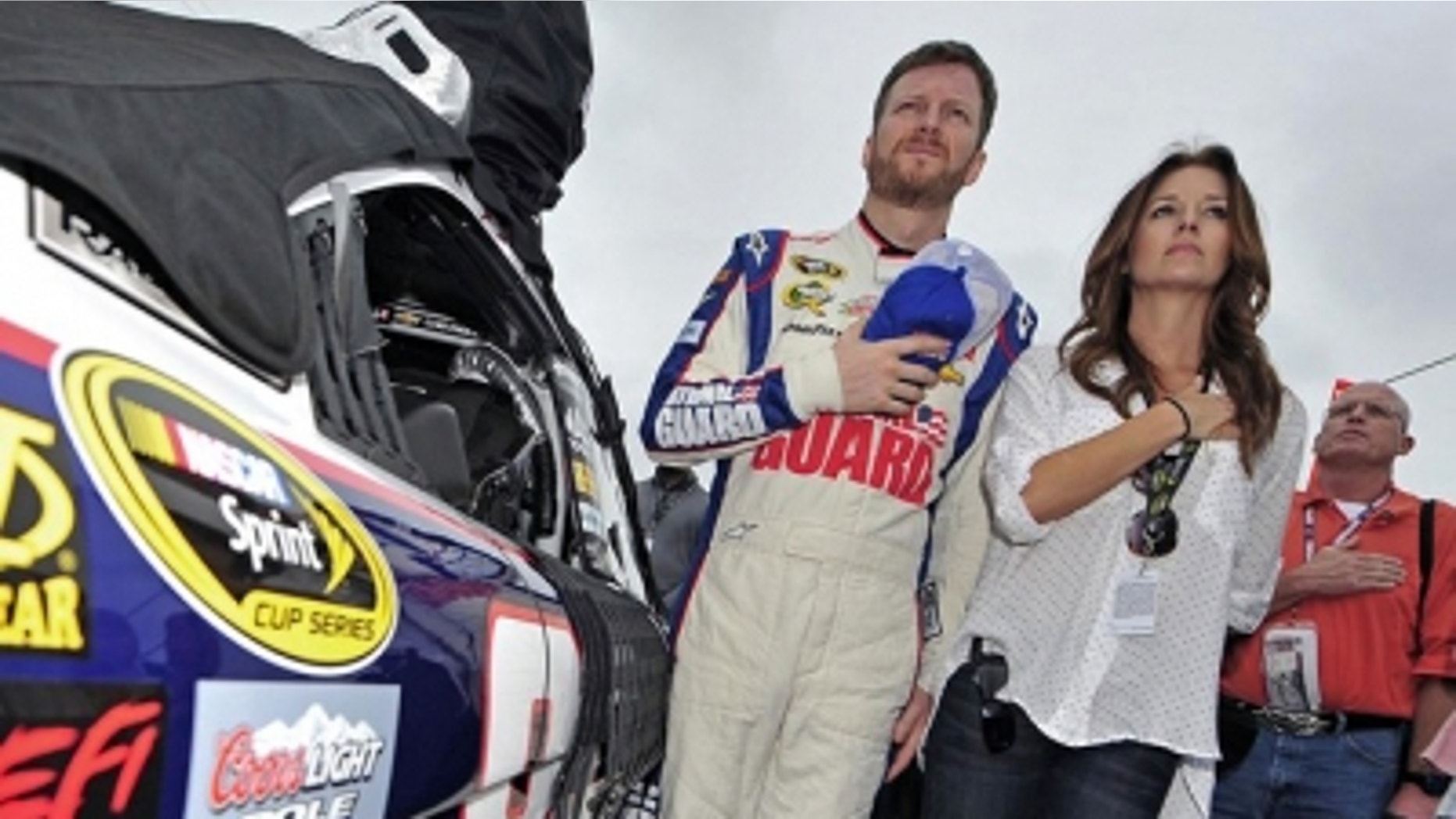 JUNIOR AND THE POINTS – The solidly consistent start to Dale Earnhardt Jr.'s season was underlined Sunday at Auto Club Speedway when he and his Hendrick Motorsports team rallied from a sour pit stop to finish second.
A problem with a tire change kept Earnhardt in the pits for 21 seconds on one stop, dropping him deep in the field. But he bounced back to finish second amid the late-race chaos, propelling him into the point lead.
The strong close kept Earnhardt's name front and center as the tour shuts down for its first of two off weekends.
"[That was] something I never really was good at for years (closing strong in races)," Earnhardt Jr. said, "and now we're doing it as good as anybody. Just riding the wave. Just real happy with how things are going for our team."
Next week's race at Martinsville Speedway, where Junior has never won, will mark his 475th Sprint Cup start.
BUSCH BEACHED – Kyle Busch is headed to the beach for Easter break.
"Just hanging out with the wife (Samantha)," Busch said of his off-weekend plans. "We're going to go to a beach town. Just hang out and spend some time on the sand. Just kind of relax a little bit. We've been working on a bunch of stuff at KBM (Kyle Busch Motorsports) and a bunch of stuff at our new house. It will be good to get away."
STALKING THE CHASE AGAIN – After a 2012 season in which they famously failed to make the Chase for the Sprint Cup, Carl Edwards and Kyle Busch appear on course to right that wrong.
Edwards has had top-five finishes in three of the last four races after a sagging start at Daytona and is fourth in the point standings. He won at Phoenix.
Busch broke a 31-race victory drought at Auto Club Speedway Sunday and is sixth in points with three top fives.
CAN MARTINSVILLE BOOST GORDON? – The season has started badly for Jeff Gordon, who also had to fight back from a poor start last season.
Five races in, he's 18th in points with only one top-10 finish. He's already 76 points behind series leader Dale Earnhardt Jr.
It's obvious that Gordon needs a dynamite run next week at Martinsville, a track where he has won seven times (tying teammate Jimmie Johnson as the active win leader).
But Gordon hasn't won at the half-mile track since he swept both races in 2005. Johnson has scored six victories since then.
Mike Hembree is NASCAR Editor for SPEED.com and has been covering motorsports for 31 years. He is a six-time winner of the National Motorsports Press Association Writer of the Year Award.