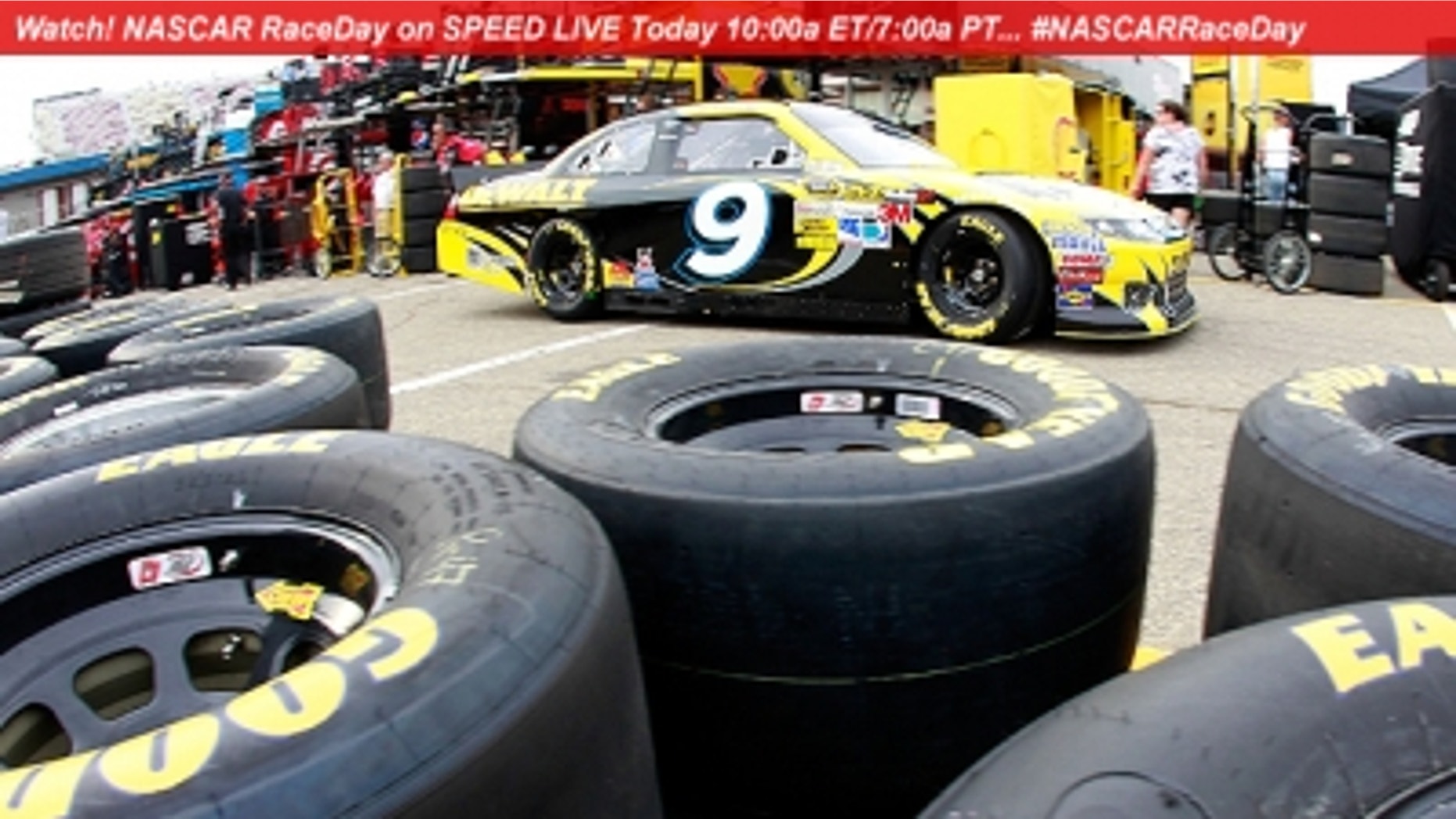 One of the most unpredictable races in recent NASCAR history is scheduled Sunday in the Irish Hills of Michigan.
The Quicken Loans 400 is scheduled for a 1 p.m. (ET) start at Michigan International Speedway, and very few observers have a good guess at what might transpire over the afternoon's 400 miles of competition.
After three days of dealing with soaring speeds and quirky tires, 43 drivers are scheduled to test some unusual conditions over 200 laps today.
"It's going to be a really interesting race," Brad Keselowski said Saturday. "… We have new left-side tires. We have a repaved race track. It's fast. Who knows what's going to happen tomorrow?"
The Michigan visit opened Thursday with six hours of testing, scheduled because the two-mile track had been repaved since the tour's last visit. As expected, speeds were high. Unexpectedly, they were VERY high. Pre-qualifying speeds approached 205 miles per hour, and, after tire blistering became an issue for some drivers, Goodyear decided to switch to a new left-side compound.
NASCAR added a 75-minute evening practice to the Saturday schedule to give teams some time with the new tires, but few drivers seemed to be satisfied with the new scenario as darkness fell over the speedway Saturday night.
Marcos Ambrose won the pole Saturday with a speed of 203.241 mph (a record on non-restrictor-plate tracks) on the week's original tires but struggled in the late practice with the new version.
"The tire is very different," Ambrose said. "It hasn't got much grip. You are loose in, shake in the middle and then on the gas spin yourself out. It feels unbalanced and a little bit wobbly, and you don't want to be wobbly at 200 mph. You want to feel like the car is underneath you.
"I think we did enough stuff during practice to get a feel for what we need. We will make some adjustments tonight and get ready for tomorrow."
In addition to the unknowns about tires, the complexion of the race could be impacted by weather. The forecast calls for a 50 percent chance of rain in the speedway area Sunday morning, and, although the afternoon forecast is considerably better, moisture on the track before the race could throw another curve into the equation.
Mike Hembree is NASCAR Editor for SPEED.com and has been covering motorsports for 30 years. He is a six-time winner of the National Motorsports Press Association Writer of the Year Award.