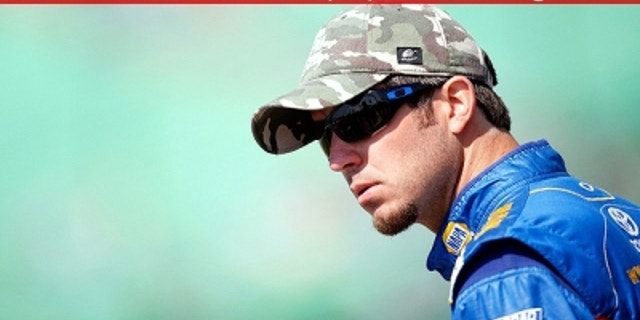 Those waiting for the Michael Waltrip Racing bubble to burst might be tied up for a while.
There is every indication that the MWR early-season success is not an aberration but a trend.
Martin Truex Jr. provided the latest proof at Kansas Speedway Sunday, leading 173 (of 267) laps of the STP 400 before fading to second place over the closing miles.
"Everyone continues to do such a great job at Michael Waltrip Racing," Truex said. "It's been a lot of fun and I really enjoy going to the track each weekend, especially when we are running like this. We just need to keep this thing going.
"We've been on one heck of a roll over the last 12 or so races. I realize it is early in the season, but we are right where we want to be. I feel like we are still getting better as a team, so I am really proud of what we've been able to accomplish. It is so nice to be a part of Michael Waltrip Racing. I feel like I am contributing to MWR and help building it."
Truex climbed two places to second in the Sprint Cup point standings with the Sunday run. He trails leader Greg Biffle by 15 points entering Saturday night's Capital City 400 at Richmond International Raceway.
Despite engine trouble and a 36th-place finish in Kansas, Clint Bowyer has the No. 15 MWR car in 11th in points after scoring three top 10s in the first eight races.
And part-timer Mark Martin is 24th in points despite having run only six of the eight races, a clear illustration of the MWR consistency this year.
What's missing? A win.
"Winning certainly helps, and that's what we want to do, what we're here to do," Truex said. "But, come September, we want to be in the Chase, and we want to go after a championship, too.
"You've got to look at the big picture a little bit. We're not where we want to be, obviously."
Truex said the arrival last year of Scott Miller, formerly with Richard Childress Racing, as the team's competition director gave MWR a major boost.
"He came on at a time when we were changing the way we build our cars and did our program," Truex said. "That was a really good thing for us. He came in and streamlined the process, made sure it was consistent, made sure we were getting everything out of the people on the floor building the race cars.
"He's a got a great attitude, a great personality. He's a lot of fun, and he's done obviously a really good job. All our teams are very, very connected as far as what we're doing and sharing setups and things, and he's obviously a big part of that."
Mike Hembree is NASCAR Editor for SPEED.com and has been covering motorsports for 30 years. He is a six-time winner of the National Motorsports Press Association Writer of the Year Award.