CUP: MWR Drivers Seeking Bounce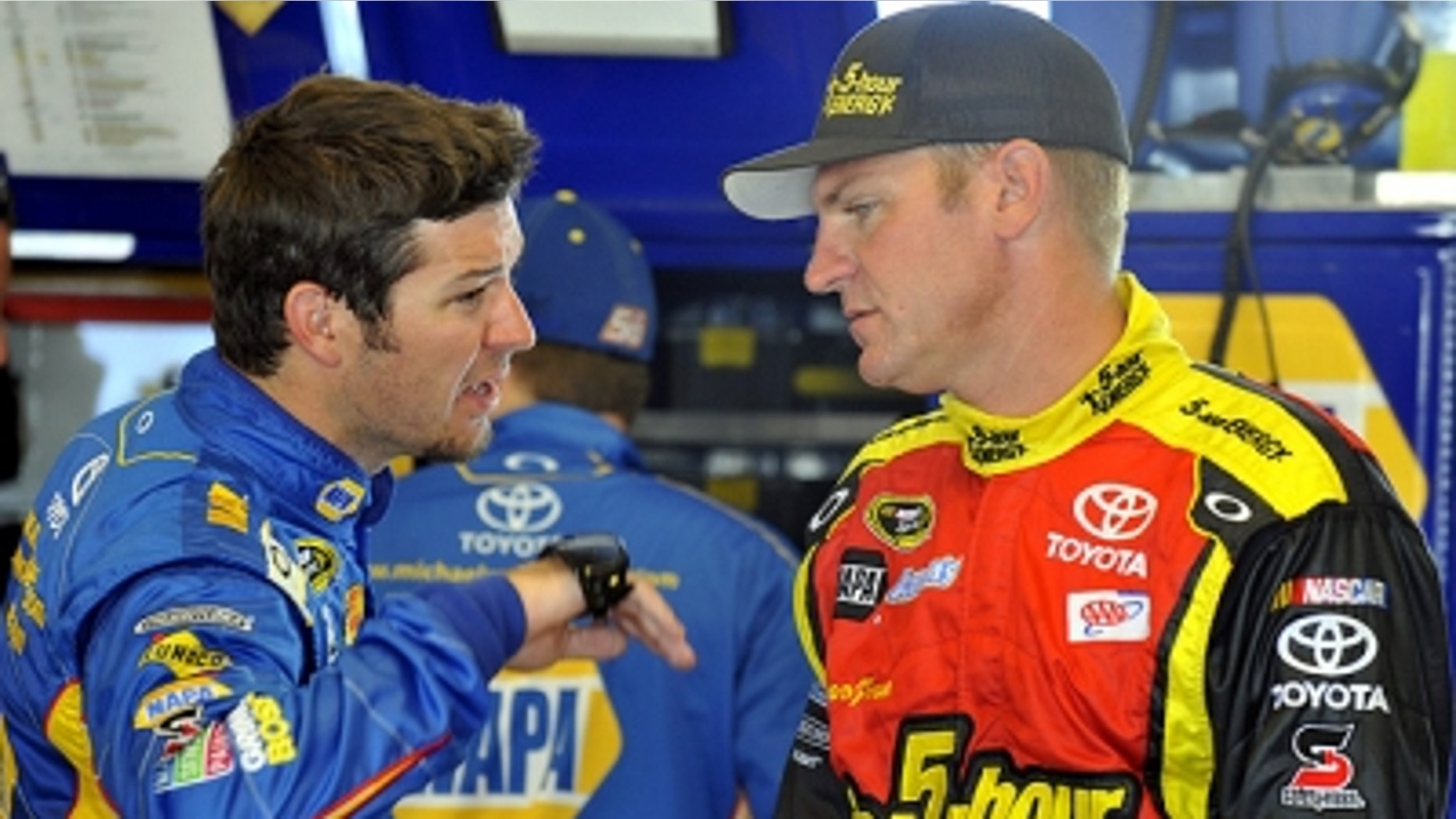 The Chase for the Sprint Cup hasn't started in spectacular fashion for Michael Waltrip Racing drivers Martin Truex Jr. and Clint Bowyer, but the Toyota drivers are within striking distance entering Race Three.
Bowyer has finished 10th and fourth in the first two races and sits in a tie for fifth in points, 15 behind leader Jimmie Johnson. Truex was ninth at Chicagoland and 17th at Loudon and is 10th in points, 34 out of the lead.
Both teams remain charged up for the Chase, a predictable result for MWR's first visit to the post-season.
"You know, having a good mental attitude is a good thing to keep the team rallied around you." Truex said. "Those guys really feed off the driver, and it seems that the driver's attitude can play a part in how the team is feeling and how they do their job throughout the weekend.
"I think everyone comes into the weekend, no matter where you go, optimistic. But, at the end of the day, if you can't get your car to do what you want, it doesn't matter how much you love the race track. For us, it's just all about working hard and having a good attitude going in, being optimistic, being positive and just working hard and trying to get the results you're looking for."
Bowyer said the fact the teams made the Chase continues to impact operations.
"When you go to the shop, there's so many people that are excited and thank you," he said. "They are like, 'Thank you,' and I'm like, 'No, thank you, man, you're the reason and your hard work is the reason that we're here.'
"I just walked into a wonderful situation, and it's really a lot of fun to be a part of it."
Truex said his team remains in the hunt.
"I understand how big of a deal it is for our team to be in it this year," he said. "I'm just trying to take it one race at a time and enjoy what we're doing. Certainly, we have not started at all the way we wanted to, and it's been a little disappointing. The team is still positive and upbeat about what we can do for the next eight races. I think the biggest thing is just taking it one race at a time and trying to do the best job we can do.
"We've got a great race team, and we just need to take advantage of the places we're good at. We missed that a little bit at Chicago – a place I thought we'd be really strong. So, we've got to get the ball rolling here. We've got to get the momentum swing in our direction, and hopefully we can do that this weekend."
Mike Hembree is NASCAR Editor for SPEED.com and has been covering motorsports for 30 years. He is a six-time winner of the National Motorsports Press Association Writer of the Year Award.