CUP: MIS Remains Fast – Very Fast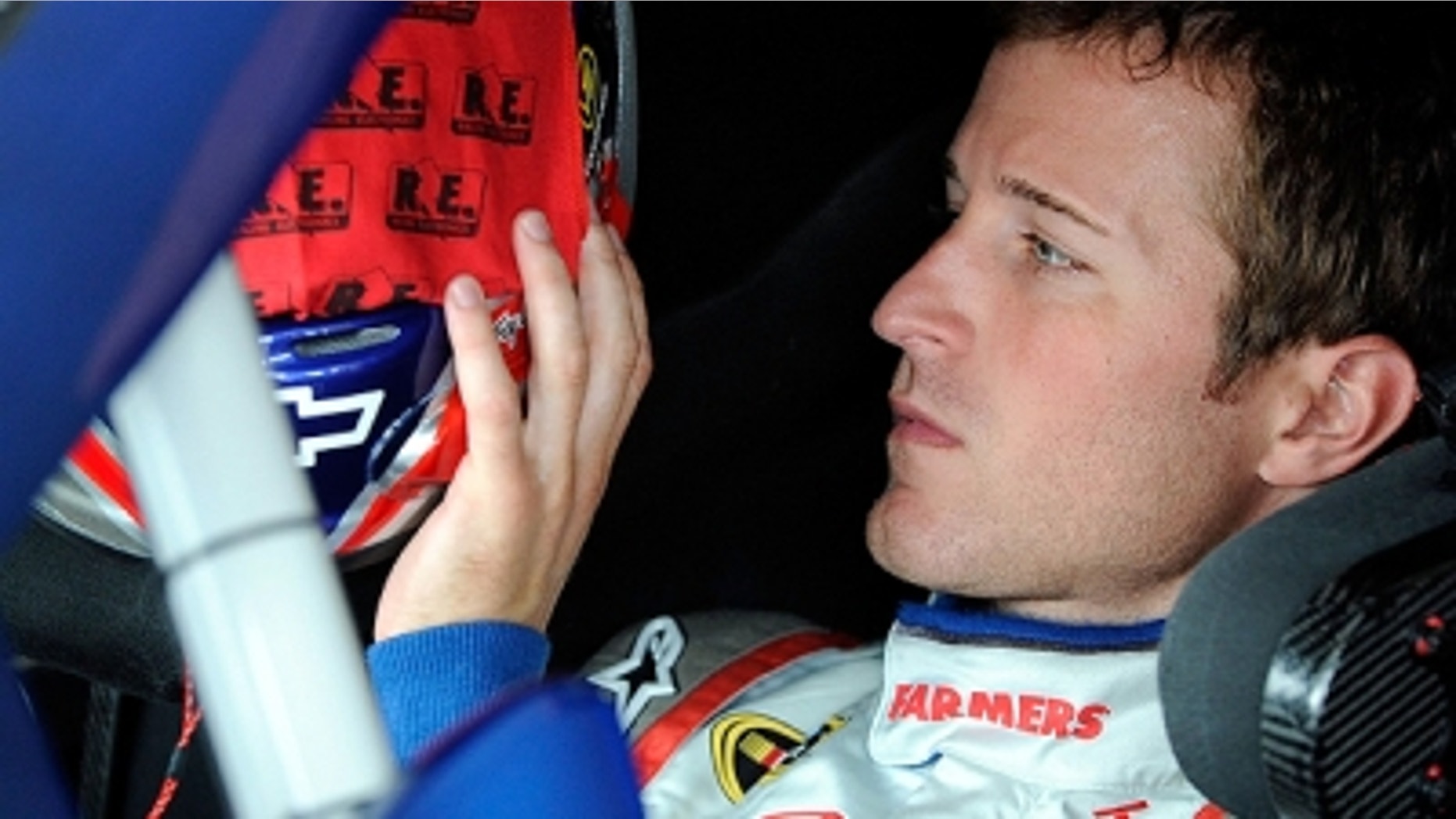 Marcos Ambrose is best known currently as the winner of a remarkable race Sunday at Watkins Glen International, but he carries a different stamp this weekend at Michigan International Speedway.
Ambrose became the fastest man in NASCAR at MIS in June when he won the pole for the Quicken Loans 400 Sprint Cup race with an attention-getting speed of 203.241 miles per hour.
Freshly repaved, the MIS course was so fast that 19 drivers qualified at more than 200 miles per hour for the June race.
If you're in a hurry to have the Chase for the Sprint Cup lineup decided, you've come to the right place.
Speeds for Sunday's Pure Michigan 400 are expected to be down a bit from June's explosion, but the still-new track remains very fast.
"I don't see qualifying being as fast, but it's hard to say," Kasey Kahne said Friday. "The track will be a little bit slower, but the tires are a touch better.
"The biggest thing for me this week is being able to move around more on the track. The first race, the track was one and a half lanes. You couldn't really get in and put your car and not have it jump into the gray (part of the track). This race, hopefully, there will be two or even three lanes as time goes on."
Goodyear ran a test at the track three years ago to confirm the tire compound it had chosen for this weekend. June's speeds led Goodyear to make a tire change the night before the race.
"I was there (at the test) and the tire that we're going to have is a lot better than what we had there to race with, but not as good as what we had to practice with," Denny Hamlin said. "But you figured that they were going to cut it right down the middle for what they wanted. The reason that I say that is we're not going to have issues is that looking at tire temperatures I know from the test what they were and they were 30 or 40 degrees cooler and the temperature was hotter. Plus, the left-side wear is virtually nothing where there was some wear before."
Sprint Cup practice is scheduled at the track from 12:30 to 2 p.m. Friday, and qualifying will follow at 4 p.m. SPEED will televise practice and qualifying live.
Mike Hembree is NASCAR Editor for SPEED.com and has been covering motorsports for 30 years. He is a six-time winner of the National Motorsports Press Association Writer of the Year Award.