CUP: Midweek NASCAR Notebook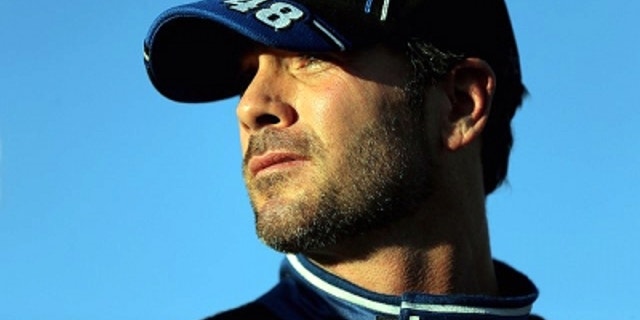 HEAVYWEIGHTS SLUG IT OUT — It's early but make no mistake, the 2013 NASCAR Sprint Cup Series season is a heavyweight battle of epic proportions as competitors head east for Sunday's Food City 500 at Bristol Motor Speedway in eastern Tennessee.
Five-time NASCAR Sprint Cup champion and current points leader Jimmie Johnson effectively threw down the gauntlet by winning the Daytona 500. This year's start – first, second and sixth – is Johnson's best since 2010 when the Californian won two of the first three races en route to his fifth consecutive title. It's the first time Johnson has started the season with three consecutive top 10s since 2006, when he won his first Daytona 500 and followed it up with his first championship.
Johnson has a single Bristol victory – the 2010 Food City 500. Seven of his most recent finishes at the 0.533-mile track have been top 10s.
Nothing – not a new season or a new manufacturer – has slowed 2012 champion Brad Keselowski.
The reigning Food City 500 and 2011 Bristol late-summer winner, Keselowski is the only competitor with three top-five finishes to start this season. Another top five at Bristol would put him in the same class as the man he's chasing. The last driver to start a season with four top fives: Jimmie Johnson in 2005.
Keselowski, five points behind Johnson, has fashioned an amazing run of 20 top-10 finishes in his most recent 23 races beginning with last June's victory at Kentucky Speedway.
Then there's Dale Earnhardt Jr., the series' 10-time Most Popular Driver.
Earnhardt is off to the best start of his NASCAR Sprint Cup career with finishes of second, fifth and seventh. He stands third in the standings, 10 points behind Hendrick Motorsports teammate Johnson.
Although not a factor for the Las Vegas victory, Earnhardt was thinking "big picture" after Sunday's finish.
"We got a pretty good little start to the season," he said.
A one-time Bristol winner (2004), Earnhardt has been just so-so since joining HMS: a top five and three top 10s with no finish worse than 18th in 10 starts.
Bristol can be a key component in a NASCAR Sprint Cup Series championship season. A total of 24 different drivers have a Bristol victory during their title seasons. Three – Johnson, Keselowski and Kurt Busch – accomplished the Bristol/championship tandem during the Chase era.
NEW CONTENDERS CROPPING UP — Not every NASCAR Sprint Cup competitor got a vote of confidence in pre-season polling of likely qualifiers for this fall's Chase for the NASCAR Sprint Cup. So far, anyway, some of the so-called long shots are confounding the experts.
Aric Almirola stands 10th in the standings after three races – his best start ever in the series – with a trio of lead-lap finishes. He looks to continue the surprise party, and place the No. 43 in Bristol's Victory Lane for the first time since 1975. Sunoco Rookie of the Year contender Ricky Stenhouse Jr. ranks 11th on the strength of three finishes of 17th or higher. And Paul Menard, winless a year ago after collecting one of the sport's biggest prizes in 2011 – Indianapolis' Brickyard 400 – sits 12th with a solid 10th-place effort at Las Vegas Motor Speedway.
Three races hardly make a season but some big names have yet to grace the top 15 in points, though three (Kyle Busch, Kevin Harvick and Martin Truex Jr.) rebounded from points positions of 30th or worse with solid finishes at Las Vegas. Among a few marquee drivers looking to crack the top 15: Busch (17th), Tony Stewart (18th), Harvick (19th), Truex (22nd) and Ryan Newman (31st).
In fairness, mechanical and other incidents hampered the group at Daytona and Phoenix. Busch and Harvick were back on pace in Las Vegas with finishes of fourth and ninth. Stewart struggled early but raced his way back to 11th at the finish.
Busch, Stewart and Harvick are former Bristol winners. Truex and Newman have yet to score in Thunder Valley.
JGR BOUNCES BACK —After a bit of a rough start to the 2013 season, Joe Gibbs Racing's trio of drivers is starting to find their rhythm.
Matt Kenseth held off the hard-charging Chevrolet of Kasey Kahne to win last Sunday's Kobalt Tools 400 at Las Vegas to bring Joe Gibbs and Toyota their first victory of the new season in NASCAR's premier series. Kenseth's teammate Kyle Busch finished fourth. The two top-five finishes help buoy the championship aspirations for the JGR organization.
In the season-opening Daytona 500, Kenseth and Busch's teammate, Denny Hamlin, paced the organization with a 14th-place finish. Busch and Kenseth finished 34th and 37th, respectively. The following week in Phoenix, Hamlin finished third, while Kenseth came home seventh. However, Busch didn't fare as well, finishing 23rd.
Just two races into the new season, Hamlin found himself in good position, sitting fourth in the standings. Kenseth was 18th, while Busch was all the way back in 34th. After strong showings at Vegas, Kenseth moved up to seventh and Busch leapt to 17th, while Hamlin remained fourth.
All three JGR drivers hope to further improve their points standings in Sunday's Food City 500 at Bristol, a track at which they've all found success.
Hamlin won last year's fall night race at the short track. Kenseth finished runner-up to Brad Keselowksi in last year's spring race, and has two victories. In only 16 starts, Busch has found Victory Lane five times.
VICKERS BACK AT BRISTOL — We now enter the part of the season where Mark Martin takes a step back and enjoys his semi-retirement. Martin, scheduled to drive 24 points races in the NASCAR Sprint Cup Series this season, takes his hiatus after putting his No. 55 Michael Waltrip Racing Toyota sixth in owner points.
Now it's Brian Vickers' turn to pick up where Martin left off. Vickers, running a full season in the NASCAR Nationwide Series for Joe Gibbs Racing, will take the wheel of the No. 55 at Bristol on Sunday – a track at which he scored two top fives during a partial schedule last season.
Vickers finished fifth in the 2012 spring Bristol race, and followed that up with a fourth in the summer Bristol night race. He scored a Driver Rating of 120.4 in the spring race, leading a single-race career-high 125 laps. A two-time winner in the NASCAR Sprint Cup Series, Vickers has started strong in his first full NNS season since his championship-winning 2003 campaign. He has led laps in all three races this season, with a top finish of third last week at Las Vegas.
Vickers is scheduled to run nine races in the No. 55 this season, with owner Michael Waltrip filling out the car's remaining schedule (both Talladega races and the July Daytona race).
NOTES — Starting with Sunday's race at Bristol, 2013 owner points will be used to determine provisional starting positions in the NASCAR Sprint Cup Series. … AJ Allmendinger returns to the seat of the No. 51 Phoenix Racing Chevrolet, which sits a surprising seventh in the championship owner points after three races. Thus far this season, the No. 51 has been driven by Regan Smith (Daytona), Allmendinger (Phoenix) and Austin Dillon (Las Vegas) … Milestone Watch: David Reutimann, a two-time winner in the NSCS, will make his 200th series start on Sunday. … Jeff Gordon continues his quest for 300 top-five finishes. He's two away from the magic number, and three from tying David Pearson for third on the all-time top-five list.