CUP: Martinsville Arrives On Time For Gordon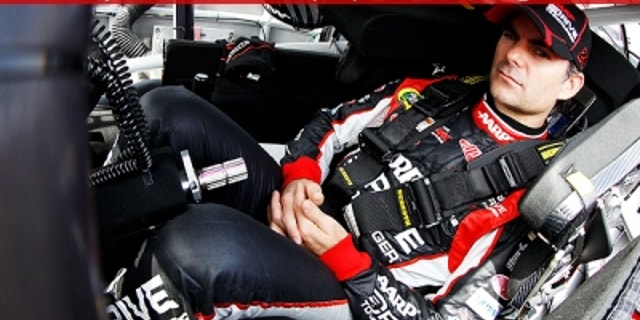 NEWYou can now listen to Fox News articles!
It's go time for Jeff Gordon.
Five races into the Sprint Cup season, Gordon is buried in points, sitting in 25th position, 91 behind leader Greg Biffle. These are mostly uncharted waters for Gordon, who has only one top 10 to date.
Fortunately for Gordon, the tour stops this week at Martinsville Speedway, where he almost always finishes in the top 10, and where seven times he's finished in victory lane, more than any other active driver.
"I believe the track, the setups and the tires have changed the least here compared to other tracks over the course of 20 seasons," Gordon said of Martinsville. "And that's where experience can really pay off. At other tracks, sometimes you have to reinvent yourself, along with how we reinvent the setups and the aero package that we're racing, and that's tough to do. The longer you're in the sport, the tougher that is to do.
"Somebody like me who has a lot of experience and who has also had success at a place like Martinsville can continue to have that success because it's not all about aerodynamics. It's not about a spring and shock and sway bar combination that all of a sudden makes your car fly.
"I feel like Martinsville is that one place that I can go to every time and give good information back to the team to keep us fast throughout the race."
The numbers back up Gordon. In addition to seven Martinsville victories, he has led 3,094 laps at the half-mile track, 1,417 more than any other active driver.
He needs a turnaround at Martinsville to offset results of the past two weeks – a 35th at Bristol and a 26th at Fontana, CA.
"We've had some good performances this year hurt by engine issues or accidents or pit road miscues," he said. "But we've had fast race cars, and that is always encouraging. We just need to have a 'complete' race. And then another one, and then another one.
"We have a team capable of stringing together a lot of good finishes."
Gordon said it's time to spark a run up the standings.
"There's not an urgency, but we're starting to feel a bit more pressure to start putting those good finishes together that I know we are capable of doing, which is the good thing," he said. "That's a good problem to have. It's when you don't think you're capable of doing it that makes it challenging.
"The toughest thing to deal with and the far more challenging issue is when you're in the race Sunday and you're running really bad and you're running bad throughout the whole weekend. That's far worse because it's a lot harder to fix that than it is to get to the finish in one piece when you have a good car, good pit crew, good strategy being called. We will get those finishes. We are a good-enough team where we'll start to put them together. I think when they start to come, they'll come more often."
Mike Hembree is NASCAR Editor for SPEED.com and has been covering motorsports for 30 years. He is a six-time winner of the National Motorsports Press Association Writer of the Year Award.