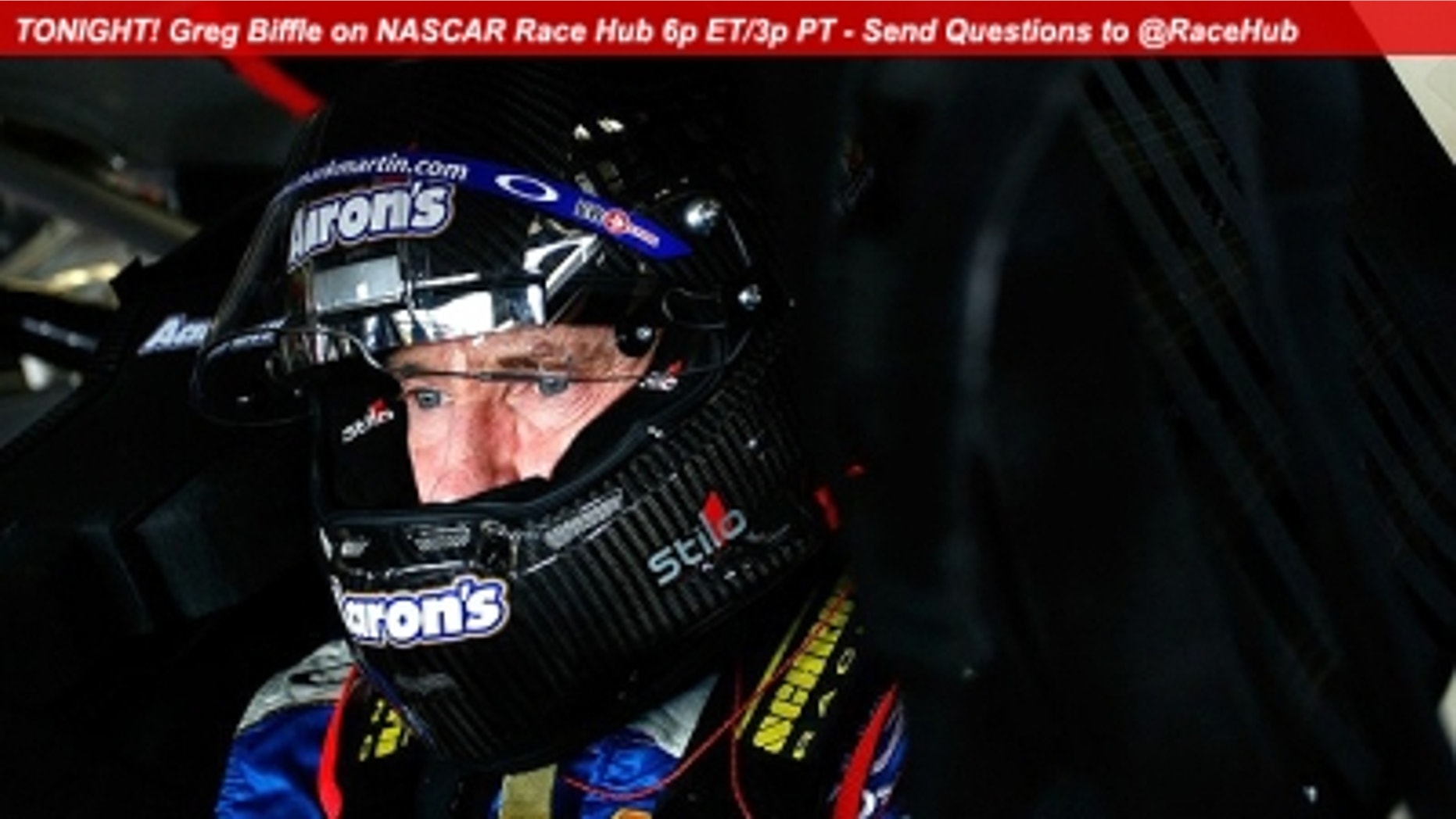 Mark Martin continues to amaze three decades into his Sprint Cup driving career.
Martin finished third last week at Texas Motor Speedway to continue what has been a remarkable ride through the early-season Sprint Cup point standings – particularly for a driver running only a part-time schedule.
Martin's third-place run in the Michael Waltrip Racing No. 55 Toyota boosted the Arkansas driver five places in the point standings to 20th. This keeps Martin in points territory that is rather embarrassing for many of those who race around him.
Although Martin has run only five of the season's seven races to date, he is ahead of 14 drivers who have competed in all seven events. In fact, every driver in the top 33 – except Martin – has raced in all seven races.
Martin's performance in the No. 55 is the largest reason the car – also driven on occasion by team co-owner Michael Waltrip and Brian Vickers – is seventh in car owner points. It's been a big season so far for MWR, which also has its 56 car (driven by Martin Truex Jr.) fourth in owner points and its No. 15 (Clint Bowyer) 11th in owner points.
Martin is winless, but there is reason to think that stat could change.
He rolls into Kansas Speedway this week for the STP 400 with a history of a victory and five top 10s in 12 races at the track.
"I love going to the race track," Martin said. "There's nothing else that I find quite as much fun as going to work with a great race team with a great attitude. So it's fun for me to go to every race that I get to go to.
"We're still trying to improve on our long haul, getting a little easier on the tires so the thing will stay faster. If we can make any more improvement, maybe we can get right up there and make some sparks for those guys.
"This is so much fun and such an incredible privilege to drive a race car at this point in my career, to be able to drive a race car for a team like that and in a hot rod like that.
"We've made improvements on our racer every race that we've got to run together, so Rodney (crew chief Rodney Childers) and I are starting to figure some things out in the car that I like for the long haul. So it's working well."
Martin said the overall success at MWR is fueling each of the teams. He said he's been impressed with the teamwork between the teams and drivers, even more so than in other operations for which he's driven, a list that includes Hendrick Motorsports and Roush Fenway Racing.
"The teamwork I'm feeling right now at MWR is second to none I've ever been at …," he said. "Martin Truex Jr. is really, really engaged, and he's working hard to help the whole program. We're racing three cars to put two in the Chase for sure and win races and try to go toe-to-toe with the likes of Hendrick and Roush and those guys.
"That's a tall order for right now. I'm very proud of the results we're getting. It's coming from a lot of good attitudes and hard working people."
Mike Hembree is NASCAR Editor for SPEED.com and has been covering motorsports for 30 years. He is a six-time winner of the National Motorsports Press Association Writer of the Year Award.