CUP: Lots Of Questions At Bristol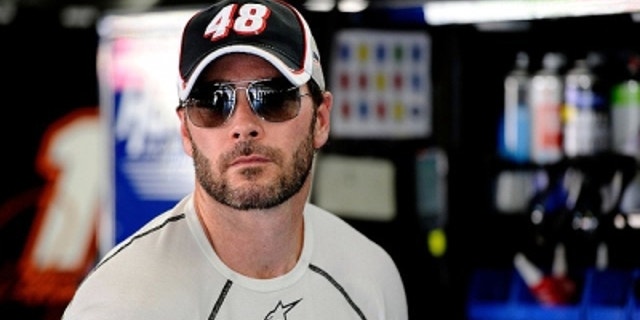 Racing at Bristol Motor Speedway has been likened to flying fighter planes in a gymnasium or staging a prize fight in a phone booth. Fittingly for the latter description, boxing announcer Michael Buffer (of "Let's Get Ready to Rumble" fame) will be assisting with the pre-race introductions.
Whether Saturday night's annual IRWIN Tools Night Race turns into a rock 'em, sock 'em affair remains to be seen, but the urgency with just three regular-season races left could make push come to shove.
Only Bristol, Atlanta and Richmond remain before the 12-driver field for the Chase for the NASCAR Sprint Cup postseason is set. The top 10 drivers will join two wild-cards (the drivers in positions 11-20 with the most victories) in the 10-race playoffs.
Kasey Kahne (two wins, 11th in points) and Ryan Newman (one win, 13th in points) currently lead the wild-card standings, but the true wild card might be the reconfigured concrete surface. Track officials wore down the top groove of progressive banking with designs on bringing back the ultra-aggressive racing that the high-speed, .533-mile track had become known for.
Wednesday night's NASCAR Camping World Truck Series event provided some early returns on whether the track had met its goal — four caution periods sent sparks flying over the last 56 laps, but the first 81 laps ran fairly smoothly from the drop of the green flag.
"Bristol — nobody really knows what's going to happen," said five-time Sprint Cup champ Jimmie Johnson. "From what I've heard, the top groove … there's been a strong attempt to take that away from us to where we'll fight for the bottom. We'll kind of see where it goes from there."
Brad Keselowski has won the last two Bristol events, including his romp at Bristol in the spring, when he led 232 of 500 laps in the track's last race on the fully progressive high banks. As the only driver competing in all three NASCAR national series events this week, he'll have plenty of experience on the new layout heading into Saturday night's race.
"I know there's changes done to the track," Keselowski said. "I don't see that changing the performance of our car. I'm more interested in the changes done to the tire compound more than anything else, so I think that'll be the bigger key to the puzzle."
Denny Hamlin, a two-time winner this year, clings to the 10th spot in the Sprint Cup standings, but holds a 33-point cushion over 11th-place Kahne — the only driver with multiple victories outside the top 10. Five one-win drivers — Newman, Kyle Busch, Jeff Gordon, Marcos Ambrose and Joey Logano — are desperately seeking another victory to better their Chase chances.