CUP: Logano Shooting For Weekend Sweep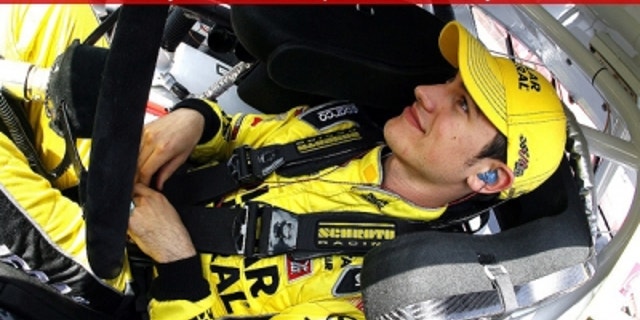 Can Joey Logano close out the weekend in style?
Logano swept to an impressive and hard-fought victory in Saturday's Royal Purple 300 Nationwide Series race at Auto Club Speedway after qualifying eighth for Sunday's Auto Club 400 Sprint Cup race (3 p.m. ET, FOX).
On a track that seems to like Toyotas this week (although a Camry hasn't won a Cup race there), Logano should have a decent shot at the victory Sunday in the fifth race of the Sprint Cup season.
Toyotas dominated qualifying. Denny Hamlin, Logano's Joe Gibbs Racing teammate, won the pole, and Kyle Busch, also a JGR driver, was second. Mark Martin put Michael Waltrip Racing's No. 55 Toyota third.
Also starting in the top 10 will be point leader Greg Biffle, Kasey Kahne, Ryan Newman, Kevin Harvick, Logano, Tony Stewart and Jimmie Johnson.
Logano hasn't won a Sprint Cup race since he scored his lone victory almost three years ago at New Hampshire Motor Speedway. He had a miserable year last season but has responded with some notable consistency in 2012, finishing ninth, 10th, 16th and 16th in the four races to date.
The resulting ninth place in points makes Logano one of four Toyota drivers in the top nine in the standings.
"California takes a really good motor because it's a big race track, and it takes a good body," Logano said. "You have to have a lot of downforce when you come to a race track like that. It's so big, and it's so fast through the turns, and it's such a handling race track.
"You have to be smart and use your tires when you need them. Pit strategy has always come into play at California at the end of the races. It takes a lot to win there."
Logano needed strategy, speed, patience and virtually everything else in his toolbox to win Saturday's very competitive Nationwide race. He pulled away from a pack of other contenders late in the event to score JGR's eighth straight Nationwide win at ACS.
Logano could be racing more than the on-track competition Sunday. The weather forecast calls for an 80 percent chance of rain in southern California Sunday afternoon.
Mike Hembree is NASCAR Editor for SPEED.com and has been covering motorsports for 30 years. He is a six-time winner of the National Motorsports Press Association Writer of the Year Award.