CUP: Kyle Busch Wins Second Duel Race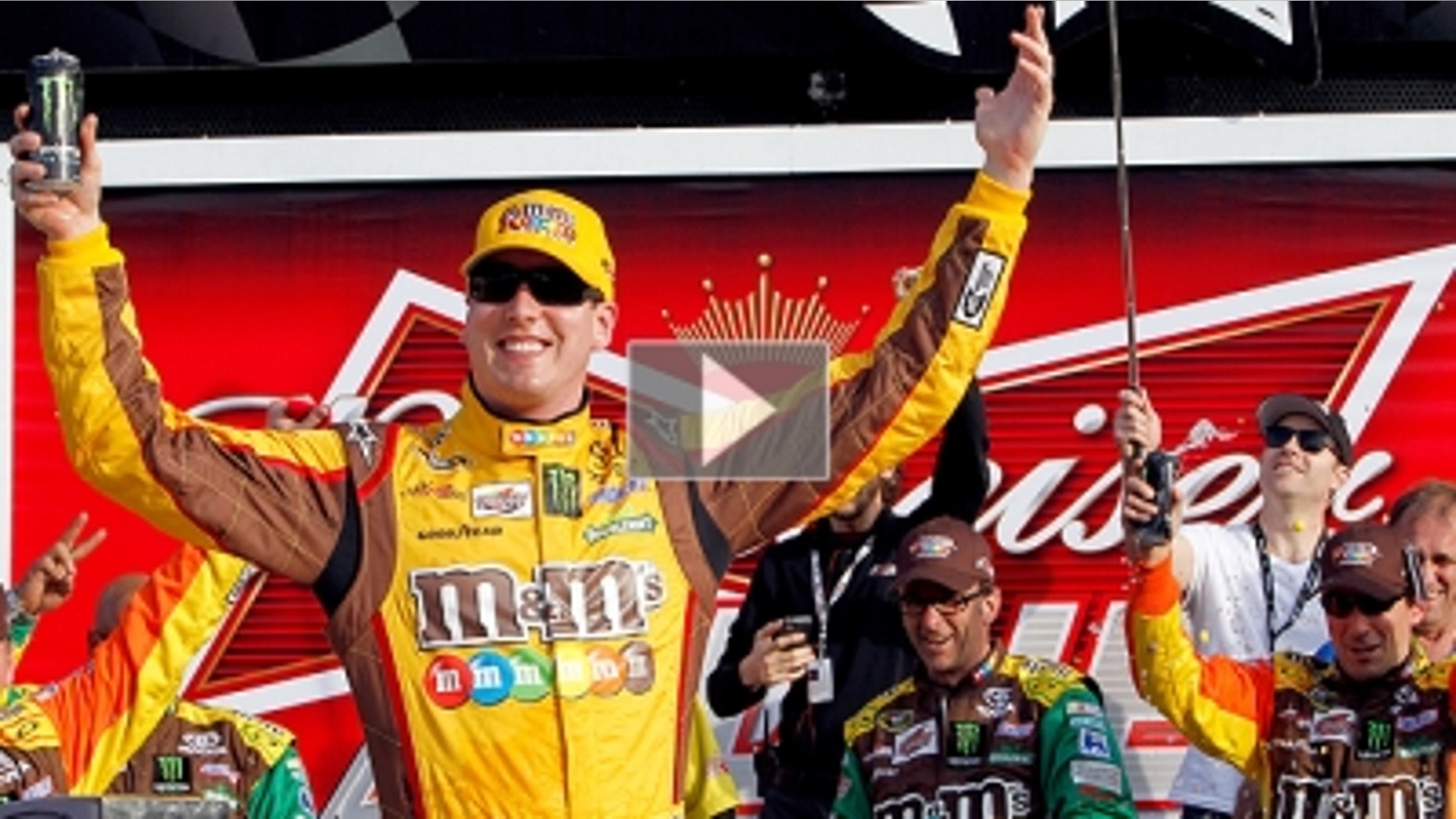 VIDEO:Kyle Busch Takes Duel 2 - Budweiser Duel 2013
brightcove.createExperiences();
Kyle Busch held off a line of challengers on the final lap and won the second race of the Budweiser Duel Thursday afternoon at Daytona International Speedway.
Chevrolet drivers Kasey Kahne and Austin Dillon pulled out of line on the final lap in an attempt to challenge Busch, but their progress stalled. Busch led Kahne, Dillon, Clint Bowyer and Matt Kenseth to the finish line.
The race helped to set the starting grid for Sunday's Daytona 500. Busch earned the 500's fourth starting spot with the victory.
The 60-lap race was run without a caution flag. Busch's average speed of 193.945 miles per hour made the race the second fastest qualifying race in history.
Jeff Gordon led the first 39 laps of the race as most of the field circled the track in a single-file line.
The leaders pitted on lap 40, and that was Gordon's downfall. NASCAR clocked him as too fast entering pit road, forcing Gordon to serve a pass-through penalty. Also nailed during the pit sequence for speeding were Ricky Stenhouse Jr. and Terry Labonte.
As pockets of drivers dropped off the track to enter pit road, Ryan Newman lost control of his car and slid across the track. There was no caution.
After the pit stops and penalties, Kyle Busch and Bowyer were at the front of the pack.
Mike Bliss was forced to the pits early in the race when his car's window net fell, dropping him off the lead lap. He failed to qualify for the 500.
Mike Hembree is NASCAR Editor for SPEED.com and has been covering motorsports for 31 years. He is a six-time winner of the National Motorsports Press Association Writer of the Year Award.