CUP: Kyle Busch Riding Kentucky Win 'Streak'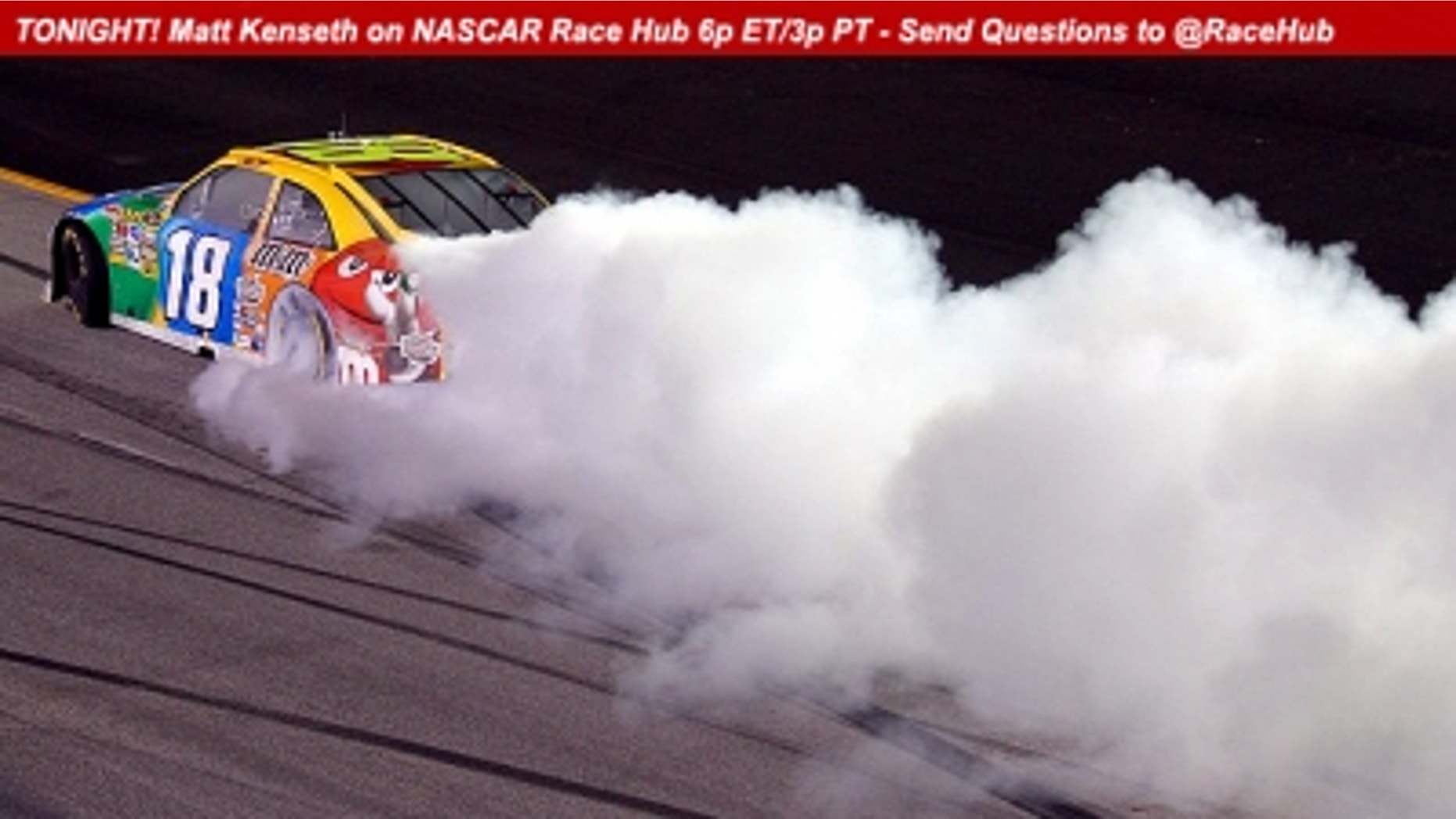 Kyle Busch is batting 1.000 at Kentucky Speedway. He has a better Sprint Cup record than anyone else at the track.
Everyone else at the track last July for the Quaker State 400 lost (and that can be interpreted in numerous ways).
Busch won the first Sprint Cup race at the 1.5-mile track last year in one of the most difficult event weekends in NASCAR history. Traffic and parking problems prevented thousands of fans who were on the way to the track from attending the race, creating a form of mayhem seldom seen at major sports events.
For Busch, however, the inaugural Kentucky event was a blast. The Sprint Cup victory added to his already impressive record at the track, where he also has won in the Nationwide and Camping World Truck series and the ARCA series.
"We unloaded really well, and we were quick," Busch said of last year's race week. "We had that open test day there, and we were fast. We were fastest in practice and then qualifying actually got rained out, so it gave us the automatic pole, but I still say we won the pole.
"It was a great race for us. We started up front, we led some laps and Kurt (Busch) led some laps. It was cool to battle with Kurt for a while. I remember Kurt was up there, (Brad) Keselowski was there, Jimmie Johnson got up there, and David Reutimann finished second there at the end. There were lot of good cars and a lot of really fast guys who we had to deal with and race hard with, and I'd expect the same this year, as well."
Busch's experience at Kentucky in other series gave him a clear boost entering Race One last year. This time, that's all different.
"While I haven't probably run the most races at Kentucky, I probably have to have just about as much experience on that track as anyone," Busch said. "I think Joey (Logano) was expected to run well there with his history in the Nationwide Series there, and the way those guys have been running lately has been impressive.
"Overall, any time you are able to get experience like last year, like the Jeff Gordons and Jimmie Johnsons, guys who haven't run a race there before, that's going to add to their knowledge base and what is going to make them better there the next time around. We don't have the same sort of advantage we felt like we had going into last year."
Busch said his Toyota was spot-on from the first lap last season.
"We unloaded so close to what we ended up racing, we were able to try a whole lot of things in-between," he said. My experience there, along with Dave's (Rogers, crew chief) experience there, made a huge difference to where we weren't far off when we unloaded, and it helped us try a bunch of stuff during testing and then practice.
"The biggest thing that helped us was the open test day on Thursday, with Truck Series activities going on, as well. There was a lot of track time we had that week and, when you come to a new venue, that's very valuable."
Mike Hembree is NASCAR Editor for SPEED.com and has been covering motorsports for 30 years. He is a six-time winner of the National Motorsports Press Association Writer of the Year Award.