CUP: Kyle Busch And Bristol – A Good Combo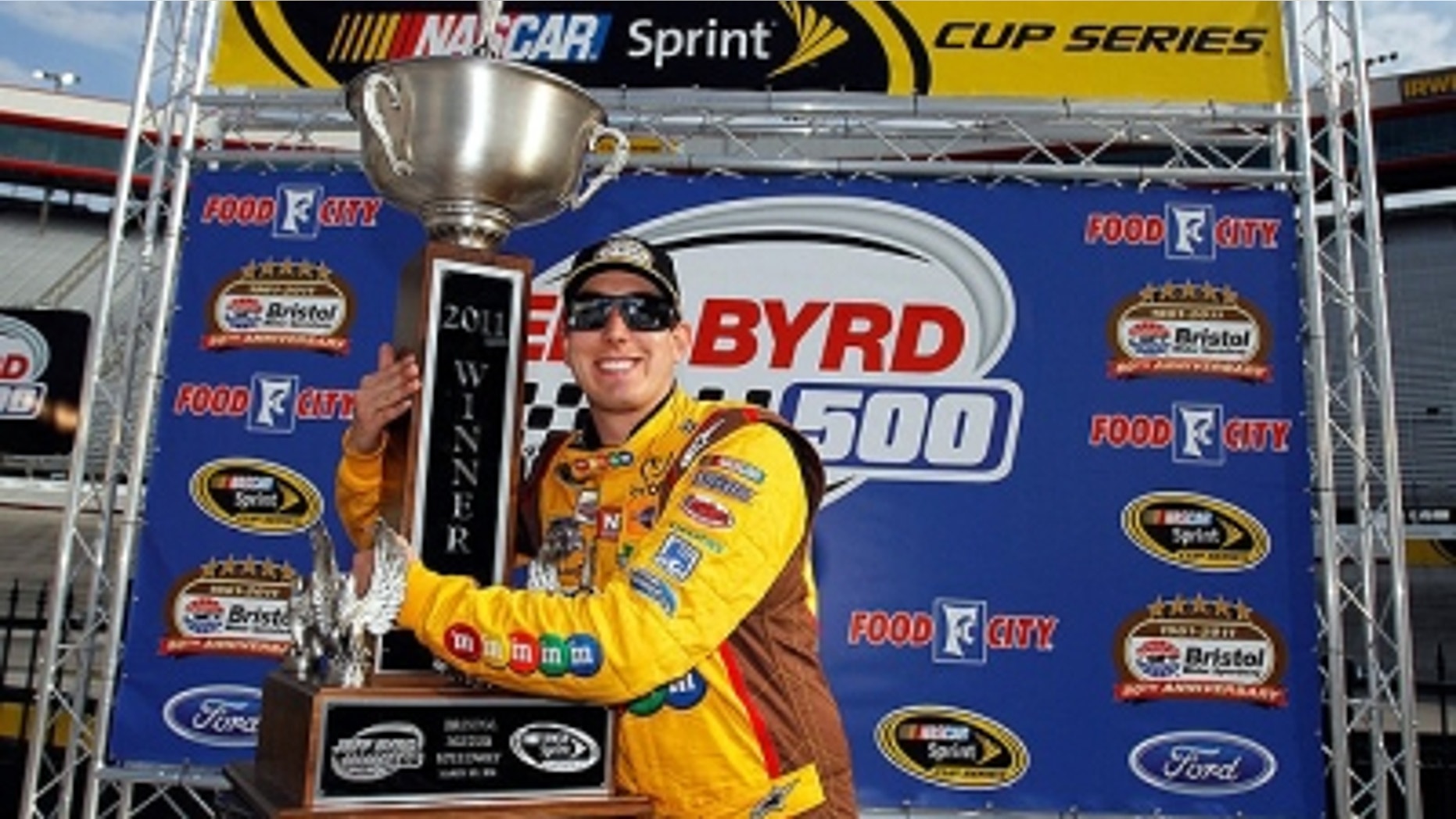 Of all the things Kyle Busch has accomplished in a relatively short NASCAR career, one of the most remarkable in his sweep of all three major-series races – Camping World Truck, Nationwide and Sprint Cup – at Bristol Motor Speedway in August 2010.
Beyond the vehicle preparation and driving skill needed to accomplish such a feat, simply finishing all three races in the top 10 at the tough half-mile is quite the task, not to mention actually winning each one.
Some drivers need quite a few visits to adapt to the super-fast, high-banked concrete track, but Busch seemed to align with the place fairly quickly.
"It's a fun place that you go to that you like going to," Busch said. "You enjoy the race around there. We grew up at the 'Bullring' (in Las Vegas) and stuff like that. They aren't as banked as Bristol is, but I love going and racing at Winchester (Indiana) and at Slinger (Wisconsin), Salem (Indiana) – those are all really high-banked race tracks that are a half-mile in distance, or a quarter.
"They're really fun to race around, and you kind of get a great feel for racing in a bowl. You go down the straightaway and you slam it into the corners and you mash the gas and you kind of sling right back out of the corners. It's a lot of fun to do that. It's kind of an art. Some guys are really good at it, and some find a knack that makes them really good at it and makes it seem easy."
That certainly has been the case for Busch. He owns five Cup victories at BMS, including half of the past eight events there. In 16 races, he has 11 top 10s.
"I've just had a lot of success there, but I've also had some misfortune there, too," Busch said. "Ever since I got through my rookie year, I've just taken a liking to the place. Of course, I've been able to get some help from my brother (Kurt). He's always been really, really good there. But, when they changed the track to this current surface, I just really took to it right away.
"I really liked it, and I've been fast there, but also I've had great race cars from Joe Gibbs Racing. It's just a fun race track no matter what series I'm running there. You really have to be on your game because, you make one mistake, or someone else makes one mistake – like what happened when I got collected in the early wreck last spring – that's it."
Busch would benefit greatly from among big Bristol run Sunday. He sits in a tie for 17th in Cup points after disappointing results at Daytona (34th) and Phoenix (23rd). A fourth-place run last week as Las Vegas, where he led laps for the first time this year, gave him a boost.
Mike Hembree is NASCAR Editor for SPEED.com and has been covering motorsports for 31 years. He is a six-time winner of the National Motorsports Press Association Writer of the Year Award.