CUP: Kurt Busch To Test V8 Supercar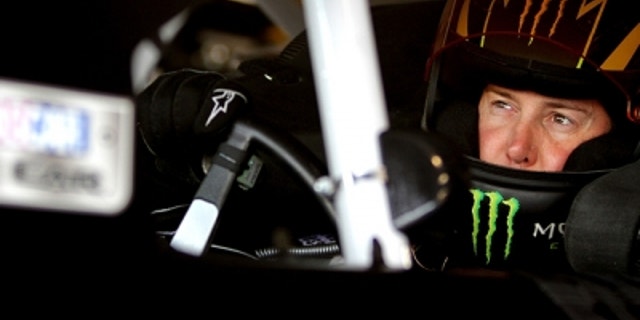 Kurt Busch, the 2003 NASCAR Sprint Cup champion and an accomplished road racer, will test a V8 Supercar Tuesday at the Circuit of The Americas in Austin, Texas.
Busch also will bring one of his No. 78 Furniture Row Racing Generation-6 Chevrolet SS Sprint Cup cars to COTA, where he will join V8 Supercar drivers James Courtney and Fabian Coulthard in a media event.
"I'm flattered to be invited by Circuit of The Americas and the Australian V8 Supercars Series to participate in this unique event," Busch said. "Getting a chance to drive a V8 Supercar was high on my wish list, and the chance to do it at Circuit of The Americas makes this a dream opportunity."
Australian Supercross Champion Chad Reed, who now competes in the United States as part of the American Motorcyclist Association (AMA) Supercross racing series, is also coming to Texas to check out what his fellow Aussies are up to.
The V8 Supercars of Ford, Holden, Nissan and Mercedes-Benz E63 AMG will race May 17-19 at COTA. V8 Supercars will contest four 100-kilometer sprints, with two races each on May 18, and May 19, preceded by a qualifying session each morning. May 17, features practice sessions and support race activities on track.
The goal, according to track officials, "is to show the massive motorsport heartland what V8 Supercars racing is all about, promising to leave a lasting impact on Texan and American audiences."
Tom Jensen is the Editor in Chief of SPEED.com, Senior NASCAR Editor at RACER and a contributing Editor for TruckSeries.com. You can follow him online at twitter.com/tomjensen100.