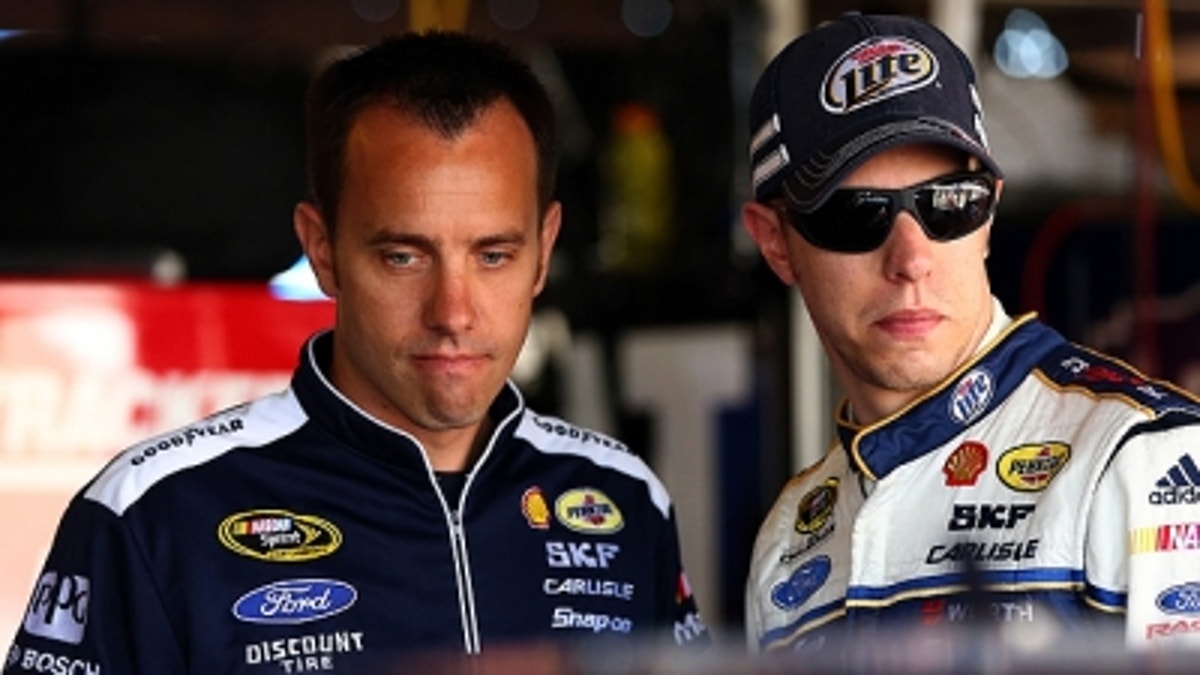 Brad Keselowski and his Penske Racing team had issues during postrace inspection at Dover International Speedway.
Following the NASCAR Sprint Cup FedEx 400 on Sunday, the No. 2 Ford "was found to be too low in the front" after postrace inspection, according to NASCAR spokeswoman Kristi King. She added that any infractions would be decided upon on Tuesday.
Keselowski, who finished fifth and was the top Ford driver in the race, had just been reunited with his crew chief Paul Wolfe after a three-race (two of them points races) suspension.
He gained two positions in the standings with his first top-five finish since Bristol on March 17.
"We drove hard all day, we just didn't have the speed needed to go win the race, but we had the speed we needed to have a solid day," Keselowski said. "The guys did a great job executing today.
"It is cool to see Tony (Stewart) win, he did a hell of a job driving that thing and it was a good race. I was having fun watching them, but I wish I could have gotten up there. It was another solid day, but we want to win too so we will keep working to find a little more speed and get up there."
Keselowski's teammate Joey Logano, who also raced at full strength with his crew on Sunday, finished seventh.
The team members were returning after Keselowski's car chief, team engineer and director of competition Travis Geisler joined Wolfe in being sidelined after his No. 2 and teammate Logano's No. 22 Penske Racing teams were penalized after their Fords failed prerace inspection at Texas Motor Speedway on April 13.
Officials discovered unapproved suspension systems and components at that time.
Although the original penalty for those infractions included a six-race suspension (plus the All-Star race), team owner Roger Penske had the original suspension reduced on appeal.