CUP: Keselowski – The 'A Team'?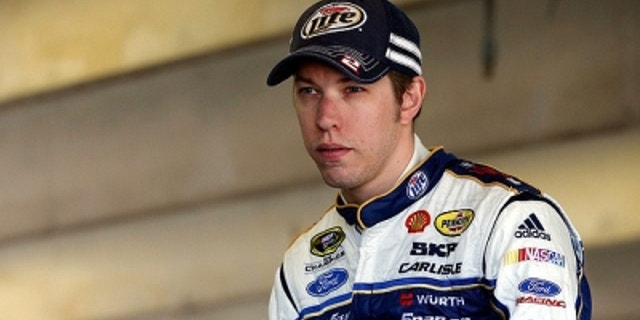 The "test" continues this week for the Gen-6 car, according to Brad Keselowski.
The Sprint Cup defending champion said the new car, in effect, is on trial at every race.
"I have said it before and I will stick to it," Keselowski said. "Every weekend is a big weekend right now for our sport and this new car. We have been very fortunate over the last two or three races to have great runs – not just as the 2 team, but as the sport. I think we have seen compelling racing and great battles.
"I think the car is doing as well as you can expect it to coming out of the gate. I think there were concerns after Phoenix and those have been blown out of the water with the racing at Vegas and California and even Bristol. That doesn't mean the car can't continue to grow and be better. I would like to see us continue to work in those ways because I think when you look at the car that we are at 80- or 90-percent development on it from a sport side, maybe not even that.
"With a few little tweaks, the racing could be even better every week. If we could do that, we would sure hit a home run for the sport. I am interested in seeing how committed we all are as a sport to doing that and, like I said, if we can hit that it would really showcase great racing for our fans."
Keselowski said while it seems that he and Jimmie Johnson often are seen as competitive rivals at the top of the sport, he said his standing as the series' defending champion doesn't paint him as the guy to beat.
"I am not really a target guy," he said. "I don't feel like one. The great thing about a new season is everyone starts out fresh and feels they can be the guy to beat and are racing the whole field and not just you. Toward the end of the season, as the Chase shapes out and the field dwindles to certain guys that have been strong all season, I think you can feel more of that, but at the start of the year everyone feels like they can win races and win the championship. They want to beat everyone, not just me."
Known for having sort of a strange side, Keselowski said he will have some new off-track wheels soon.
"I just bought a van," he said. "I bought a van, and I am building – this is going to sound kind of weird, but I am building a van and going to make it into an 'A-Team' (former television show) van. It will be a replica van. I am going to paint it the A-Team colors and put the spoiler on it, and I will use it to drive to races at Martinsville and Bristol, someplace short. Charlotte, Darlington. It isn't built yet, so I won't have it until the late fall, but I think that will be really neat. I like stuff that is kind of quirky."
Mike Hembree is NASCAR Editor for SPEED.com and has been covering motorsports for 31 years. He is a six-time winner of the National Motorsports Press Association Writer of the Year Award.