CUP: Kentucky Power Rankings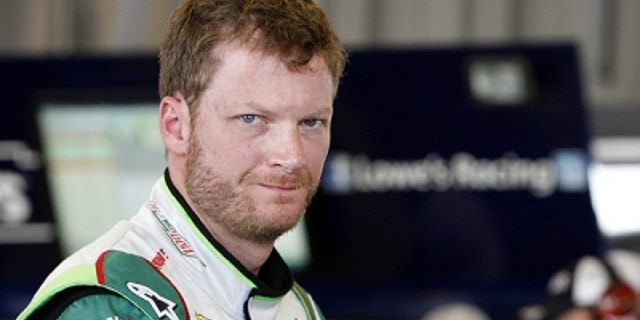 Dale Earnhardt Jr. moves back atop the FOXSports.com/SPEED.com Power Rankings with his seventh top-five finish of the season, but the real high riser this week is Quaker State 400 winner Brad Keselowski.
The new list:
1. DALE EARNHARDT JR. — Despite a couple of bad pit stops, Earnhardt rebounded to finish fourth. That wouldn't have happened last year. Last week: 2nd.
2. MATT KENSETH — All week long, Kenseth was in the news off the track. On the track at Kentucky, he struggled all night to stay in the top 10. Last week: 1st.
3. JIMMIE JOHNSON — The new aero rules package bit Johnson, who was fast out front but slow buried in traffic. Last week: 3rd.
4. BRAD KESELOWSKI — Bad Brad won in last year's Martinsville car, a back up after he wrecked in practice on Friday. Called his team "bad-asses." Got to like that. Last week: 10th.
5. DENNY HAMLIN — Strong all night, Hamlin had an excellent third-place finish behind Keselowski and Kasey Kahne. Last week: 8th.
6. GREG BIFFLE — The king of 1.5-mile tracks so far this year, the Biff was knocked off the lead lap by a flat tire and finished 21st. Oops. Last week: 5th.
7. KEVIN HARVICK — Another OK night for Harvick, but 11th-place isn't going to cut it later in the season. Last week: 7th.
8. CLINT BOWYER — You're only as good as your last race, and Bowyer went from winning Sonoma to 16th in Kentucky. Last week: 6th.
9. TONY STEWART — Less than 30 laps into the race, Stewart had EFI problems resulting in a 32nd-place finish. Smoke was seething. Last week: 4th.
10. MARTIN TRUEX JR. — He complained about his car having a bad push all night, but Truex still finished eighth, which was pretty good. Last week: 9th.
11. KYLE BUSCH — What could have — maybe should have — been a race-winning effort was thwarted by a self-inflicted error as Busch had a big wall-banger. Last week: 11th.
12. KASEY KAHNE — What a rally: Kahne drove all the way from 31st to second place and now has the second wild-card slot. Last week: 17th.
13. CARL EDWARDS — A pit stop with four laps to go meant Edwards finished 20th instead of third or fourth. He was clearly angry afterwards and he should have been. Last week: 13th.
14. RYAN NEWMAN — Catastrophic engine failure and a 34th-place finish capped a catastrophic night for Stewart-Haas. Last week: 12th.
15. JOEY LOGANO — After the race, Logano was angry at Newman for allegedly running over him. The result was a 22nd-place finish. Last week: 14th.
16. PAUL MENARD — A 12th-place finish for Menard was just about average for his season so far. Last week: 16th.
17. MARCOS AMBROSE — Second in class among the Fords, Ambrose finished 13th. Last week: 15th.
18. JEFF GORDON — For once, nothing went wrong for Gordon, who earned just his second top-five finish of the season. Last week: Unranked.
19. KURT BUSCH — The older Busch made the second-highest number of green-flag passes in the race, behind only Kahne. Last week: 19th.
20. JAMIE MCMURRAY — An OK night for McMurray, who finished 15th. Last week: 18th.
Tom Jensen is the Editor in Chief of SPEED.com, Senior NASCAR Editor at RACER and a contributing Editor for TruckSeries.com. You can follow him online at twitter.com/tomjensen100.