CUP: Kenseth – Remember Him? – Eyes Daytona Again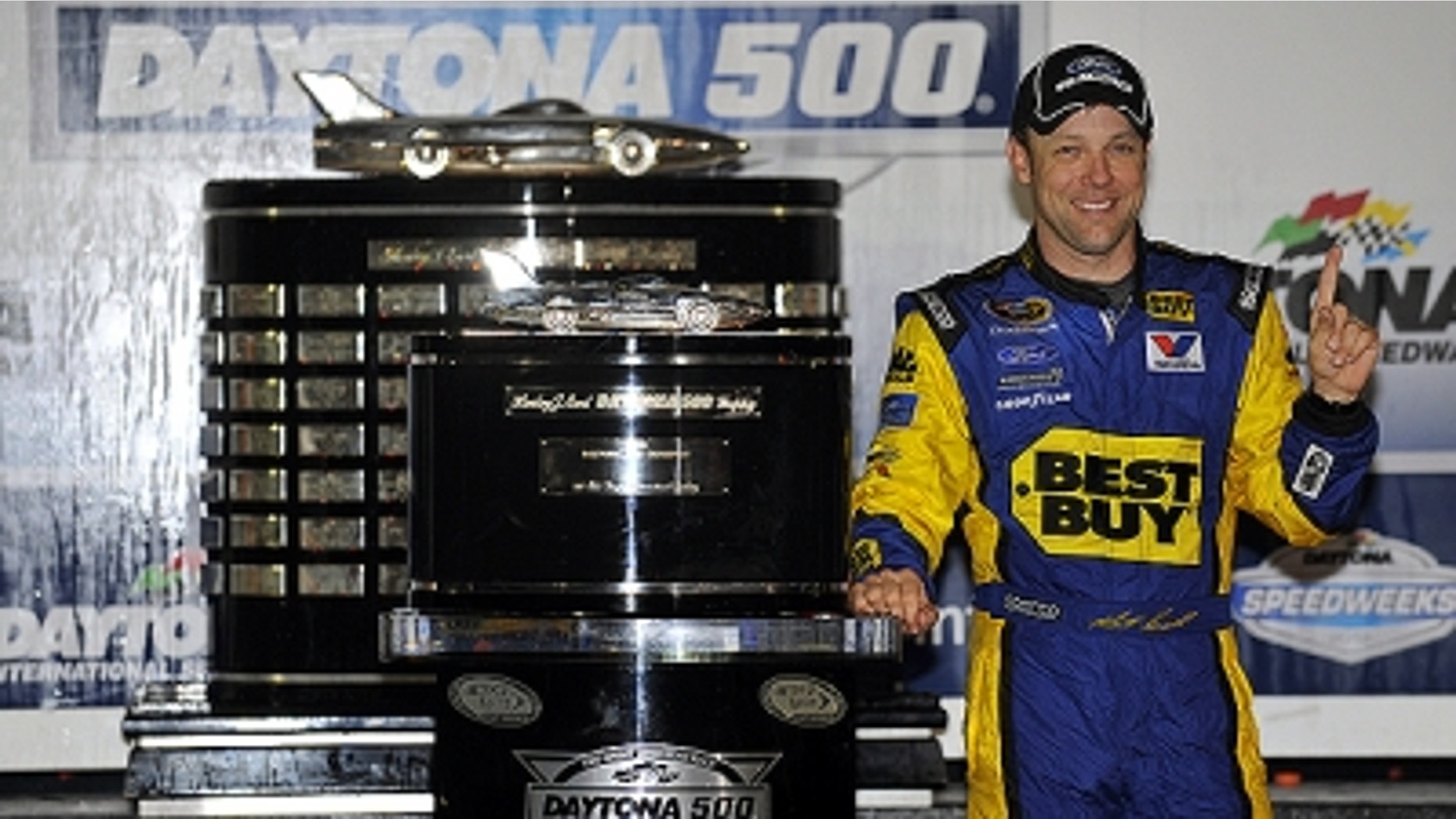 The weather forecast in the days leading to last year's Daytona 500 was anything but charming.
Race day was likely to be wet.
Despite the optimism of long-time Daytona 500 fans who had seen the race run on every scheduled race day despite ominous forecasts, weather gremlins finally caught up with NASCAR and its biggest race, forcing the event to the next day for the first time.
Then – more rain. The race finally got moving in television primetime on Monday night.
As it turned out, there would be not only rain but also fire. Already prolonged, the race was red-flagged for more than two hours because of a circumstance unique in NASCAR history. Juan Pablo Montoya lost control of his car during a caution period and slammed into a track safety truck hauling a jet dryer, sparking an explosion and a huge fireball.
By the time the race finally ended after midnight, there was a certain amount of Daytona fatigue.
Oh, by the way, Matt Kenseth won.
The generally quiet, hard-to-excite Kenseth seemed to be the perfect winner for such a chaotic 500. As teams prepare to return to Daytona Beach for the next installment of the Great American Race, the drama cloaked over last year's event sometimes makes it hard to remember which driver eventually ended the madness by pulling into victory lane.
Oddly enough, it could have been Dave Blaney. The veteran driver, never a winner of a Sprint Cup race, was in the lead on lap 160 (of a scheduled 200) when the Montoya incident red-flagged the race. If the event had been called at that point because of the fire and track damage, Blaney's name would be on the Daytona 500 winners list.
Instead, Kenseth returns to the beach next month as reigning 500 champion, although he will do so in new outerwear, as a driver for Joe Gibbs Racing. Kenseth replaces Joey Logano, who moved on to Penske Racing.
Kenseth's victory last year was mostly about avoiding wrecks and knowing what to do with the lead in the final laps.
This year? No one knows. It will be a "new" race. Teams will race the Gen-Six model for the first time, and Kenseth will have new voices in his earpiece as he rolls under the green flag in a Toyota.
The fire? Hopefully, that idea has been doused.
Mike Hembree is NASCAR Editor for SPEED.com and has been covering motorsports for 31 years. He is a six-time winner of the National Motorsports Press Association Writer of the Year Award.