CUP: Kahne Hopes To Rise Again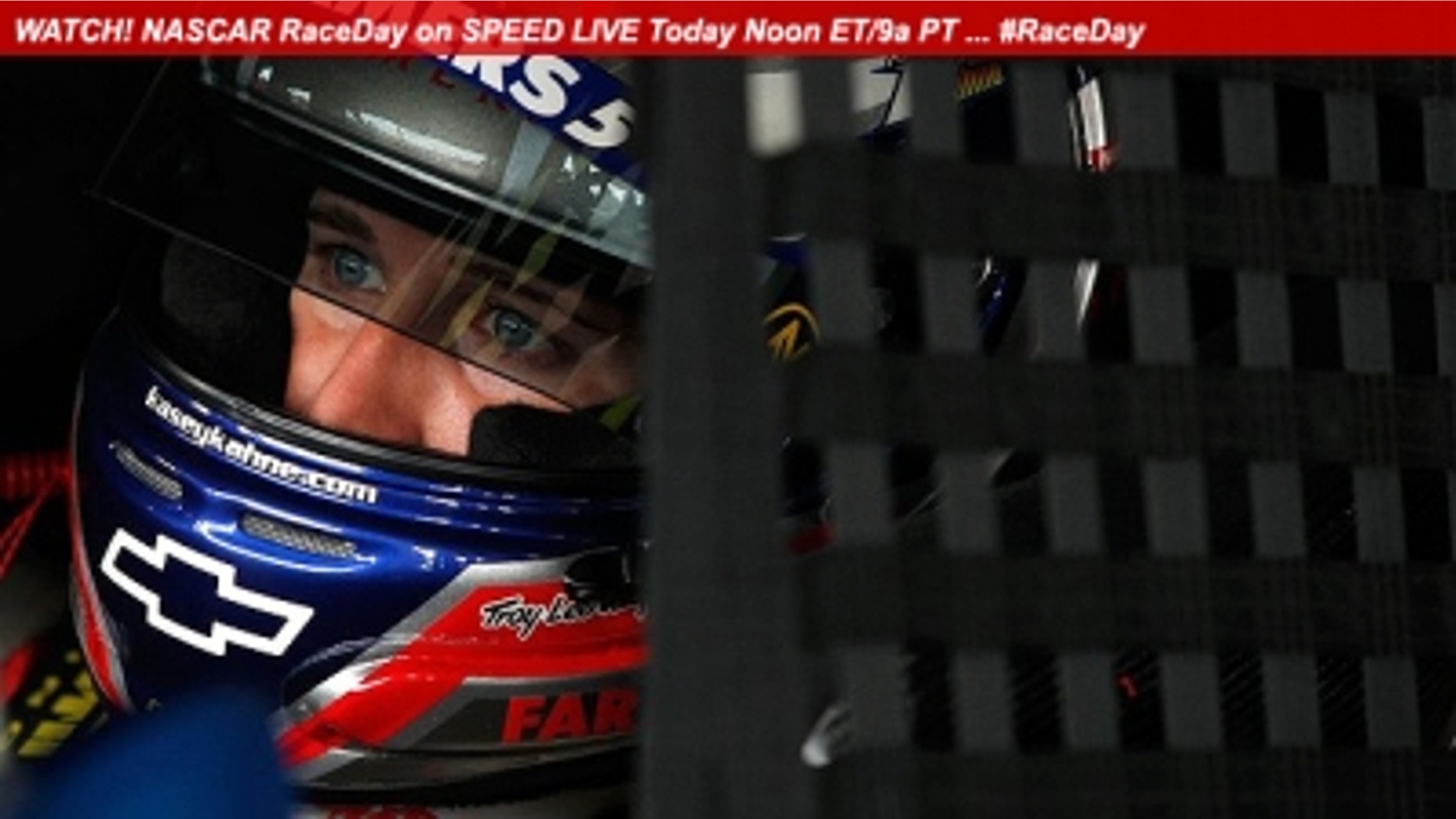 Kasey Kahne's rapid rise through the Sprint Cup standings has been blunted.
Over the seven-race stretch from Texas to Dover, Kahne put together seven top-nine finishes (including a win at Charlotte) and climbed from 31st in points to 14th, reaching the shadow of Chase qualification.
But accidents in the past two races at Pocono and Michigan socked Kahne with finishes of 29th and 33rd, and he enters Sunday's Toyota/Save Mart 350 at Sonoma (3 p.m. ET green flag) 16th in points.
As the races wind down toward the Chase cutoff point in early September, Kahne said he is targeting race wins and the wild card in his pursuit of a Chase spot.
"I really thought we would be able to race our way into the top 10," Kahne said. "With these last two weekends – Pocono we had a great car and Michigan we had a really good car at times. Restarts I really struggled for the first three or four laps, but once the race got going for a while we were one of the better cars. I thought I would race into the top 10 and not even have to worry about that stuff.
"We have been in those two wrecks, and we are 16th, so the way I look at it is we just need to win. We have to win at least one more race and maybe two to have a real strong shot at making the Chase this year. I think it's going to go off of wins."
Kahne currently sits fourth in the wild-card standings behind Kyle Busch, Ryan Newman and Joey Logano. All have one win.
Kahne won at Sonoma in 2009. He said he has become educated about the track's ups and downs over the years.
"Usually, you're not going to be good at every corner here," he said. "There are certain ones you want to really work on so you can protect and take advantage and things like that. I just always worked off of what I learned that year (2009) and where my car was fast and why it was better than Tony Stewart there at the end.
"We were able to hold him off, and we were like that the whole race. Just trying to get that feeling back, which is tough. … Then you just have to have the right strategy and be on the same page as your crew chief and how you are going to work that strategy throughout the race. Everybody goes into a race with a certain strategy and then, depending on your car, you may change it to another one."
Kahne qualified 15th. Marcos Ambrose will start the race on the pole, with Jeff Gordon, Jimmie Johnson, Greg Biffle and Martin Truex Jr. also in the top five.
Mike Hembree is NASCAR Editor for SPEED.com and has been covering motorsports for 30 years. He is a six-time winner of the National Motorsports Press Association Writer of the Year Award.