CUP: Johnson Wants Title Back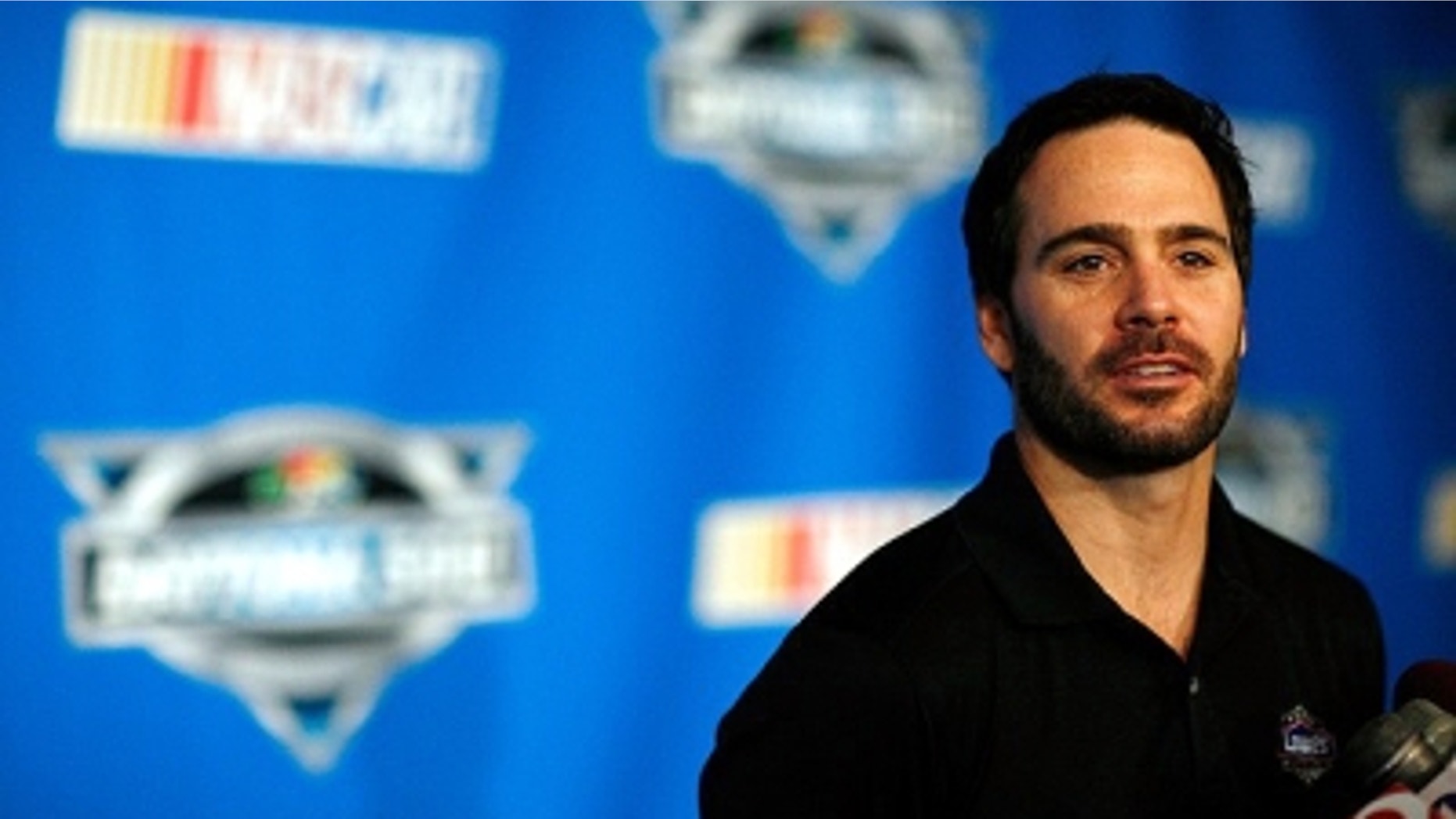 Jimmie Johnson has seen this movie before.
In 2005, Johnson lost a brutally hard-fought battle with Tony Stewart for the NASCAR Sprint Cup championship, a loss that forced Johnson and his Hendrick Motorsports crew chief Chad Knaus to reassess their approach, their strategy and their personal relationship.
During the offseason between 2005 and '06, the two nearly split, with team owner Rick Hendrick famously moderating a discussion between Johnson and Knaus that featured a picture of milk and a plate of cookies, a metaphor for the childish way the driver and crew chief were behaving.
Long story short, Johnson and Knaus quickly patched things up, came up with a solid working plan and went on to win five consecutive Sprint Cup championships. That was a new record in a sport where only once had any driver won as many as three titles in a row.
Last year, Stewart ended Johnson's run, and in fact, Johnson was eliminated before the final race of the year at Homestead-Miami Speedway. Johnson said he sees some parallels between the two most recent off-seasons when Stewart took the championships.
"I look back and I think the '05, going into '06 offseason, Chad and I both went through a ton of growth and I have to say, this year has been similar in some respects," Johnson said Thursday morning during the annual Daytona International Speedway media day event. "I've just spent a lot of time trying to figure out how I can do a better job, and I feel like I'm much better this year than I have been the last few."
Johnson said that as painful as his defeat was, it forced him to look at himself and how he can improve.
"I spent a lot of time working on how I can be a better member of the 48 team and my job description and responsibilities, things within that," he said. "It's been a good offseason of growth for me. That's something I'm very proud of."
Johnson said that in his mind, mistakes he made and the team made were what cost him a sixth consecutive championship.
"I'm not pleased with the way things finished last year. Don't have to look far to blame anyone," he said. "I look at myself and our team. I think that we made mistakes that kept us from being a contender going into Homestead. But learned from those lessons and move on and get ready for '12. It's here and we're ready."
Last year, Johnson said, his Hendrick Motorsports team put in the effort, but the results weren't there. He's looking for that to change this year.
"There were points in the season last year where we had to work on our pit crew, our race cars," he said. "Last year as a whole, we covered a lot of territory and put in a lot of hours and it didn't really amount to what we wanted to, so there's some frustration at working so hard and not accomplishing what you want to."
Already, Johnson is seeing a difference within the team and his cars.
"The offseason has been nothing but work for the guys at the shop," Johnson said. "We had some test sessions recently and I've been in the car and I know how much better we are going into this season. I'm just very thankful that I have Chad Knaus and Hendrick Motorsports and all of their committed resources to make my car and the other three Hendrick cars win races."
Tom Jensen is the Editor in Chief of SPEED.com, Senior NASCAR Editor at RACER and a contributing Editor for TruckSeries.com. You can follow him online at twitter.com/tomjensen100.