CUP: Johnson Rolls Into Phoenix On Top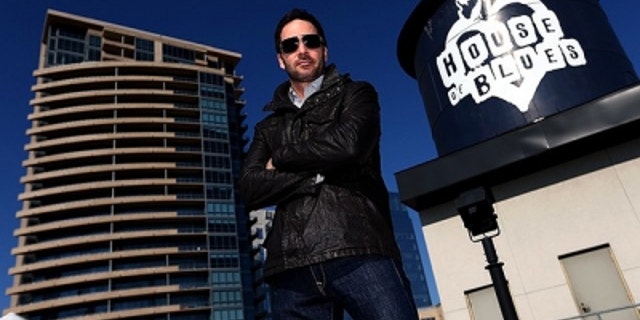 When last we left Phoenix International Raceway, Jimmie Johnson was struggling to keep his head above water and his Sprint Cup championship hopes alive.
It didn't help that he crashed hard in the fourth turn and finished 32nd, a Phoenix result that made his road to the championship – with only the season finale at Homestead-Miami Speedway remaining – a tough one.
Of course, Johnson met more trouble at Homestead, and Brad Keselowski stayed on top to win the title, sending Johnson home empty-handed for the second straight season after winning five titles in a row.
Fast forward three months, and the World According to Johnson has returned to familiar shape. A win in the Daytona 500 puts the Chevrolet driver in first place in the single-race standings and reasserts the 48 team's strength rolling into the first months of another season.
Johnson will be swimming against the tide, at least statistically. Only five Daytona 500 winners have won the seasonal championship in the same year. Johnson, though, is the most recent to accomplish that big double, winning the 500 and the title in 2006, joining Cale Yarborough, Richard Petty, Lee Petty and Jeff Gordon.
Now it's on to Phoenix after a typically busy week for the 500 winner. He made appearances in New York City, Dallas-Fort Worth and Los Angeles this week before arriving in Phoenix Thursday. He'll "celebrate" on the second race weekend of the season by making a rare Nationwide Series appearance in Saturday's Dollar General 200, in addition to Sunday's Sprint Cup race.
Johnson said the extended celebration of the Daytona victory reminds him of the hoopla surrounding a championship win.
"Rick and I were talking this morning on the phone," he said of team owner Rick Hendrick. "This is just like winning a championship. This single event is that big. It's been a while. I've been super-busy.
"I've learned to just relax, smile, talk about our sport, enjoy the moment. It gets a little redundant, as you can imagine, answering the same questions over and over. [But] the opportunity I have to represent our sport, talk about the things going on in our sport, is a big honor."
With Daytona in the rear-view mirror, Johnson and those chasing his position in the point standings look to Phoenix and the first "flat-track" test of the Gen-6 car.
"Driving the car, there's so much grip in it, it's going to promote aggressive driving and aggressive racing," Johnson said. "Phoenix is a newly (2011) repaved race track. The groove might be a little narrow to see the side-by‑side racing. I feel when we get to (Las) Vegas, we will have a downforce track under our belts, we'll have a chance to see an amazing race at Vegas, great side‑by‑side racing that everybody will want to see."
Mike Hembree is NASCAR Editor for SPEED.com and has been covering motorsports for 31 years. He is a six-time winner of the National Motorsports Press Association Writer of the Year Award.