CUP: Johnson Chasing Rare Seventh Dover Win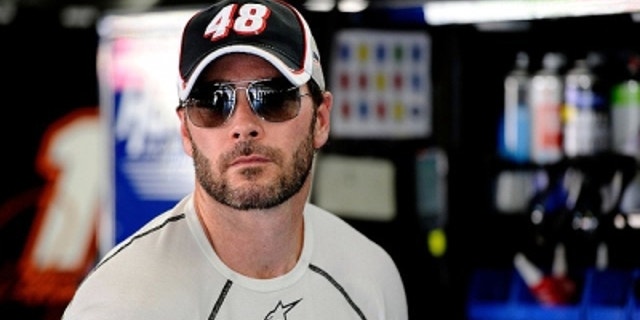 When Sprint Cup drivers showed up at Dover International Speedway – then Dover Downs International Speedway – for its first race in 1969, most had raced only a couple of days before at Daytona.
The wackiness of the schedule that season and the appearance of a brand new superspeedway in a new market saw drivers racing July 4 at Daytona, traveling that night up the East Coast and then racing July 6 at Dover.
A new track, new setups and everything that came with that on very little sleep.
No one was surprised when a wily veteran, Richard Petty, won the track's first race. In fact, Petty won three of the first four races at Dover, and another star from that era, Bobby Allison, won the other two.
More than 40 years later, Petty and Allison, long retired and safely sitting in the NASCAR Hall of Fame, remain the all-time kings of Dover with seven victories each.
On Sunday, in the FedEx 400 Benefiting Autism Speaks, current-era superstar Jimmie Johnson can join them. Johnson is the leader in Dover wins among active drivers with six wins.
The Dover visit comes at a good time for Johnson, whose season is on a decided upswing after wins at Darlington and in the Sprint All-Star Race at Charlotte. Hendrick Motorsports has won the past three races (including the All-Star event) and appears to be flexing its muscles going into the season's summer stretch.
"When I look over the last month back to the race in Darlington, I'm just happy to get to victory lane and happy my teammate (Kasey Kahne) got to victory lane and glad that the 24 (Jeff Gordon) and 88 (Dale Earnhardt Jr.) had good nights in Charlotte," Johnson said Friday. "We've been telling everybody for a while that we have a lot of speed, and it's been good for everybody to show it."
Johnson has led more laps (501) than any other driver this season, is fifth in points and appears to be a lock for the Chase for the Sprint Cup and a run at his sixth championship.
He'll be in that hunt in what could be a different sort of season as NASCAR has played with its aero rules, trimming the cars' side skirts in an effort to tighten competition.
"I understand the position NASCAR is in," Johnson said. "They don't want the leader to be in the ideal situation and have clean air and all the benefits that come with it. If they can close the gap from first to 15th, it will be a better show.
"It's tough because we're the test pilots for all this. I kind of like it (changes) because things have been the same for so long that it's tough to find something different. When something changes, somebody is going to figure it out first, and we're usually pretty good at that.
"The lead car will always have the best air, and you can't get around that. But if we can close that gap, it's better for the sport."
Most races this season have been remarkably free of multi-car accidents, leading to talk that drivers are racing more conservatively to collect points.
"I'm not driving any differently this year than I have last year or with other point systems," Johnson said. "It's very similar to what we've had before. We're not thinking about that stuff.
"I'm surprised we don't have more cautions. When I look around me and watch my competitors, we're crossed up, we're slapping the fence. There's hard racing, there's side by side racing. I don't know where the cautions have gone. I don't have the answer.
"People may think we're being conservative and racing for points, but that's been the nature of our sport forever."
Mike Hembree is NASCAR Editor for SPEED.com and has been covering motorsports for 30 years. He is a six-time winner of the National Motorsports Press Association Writer of the Year Award.