CUP: Indy In Background For Patrick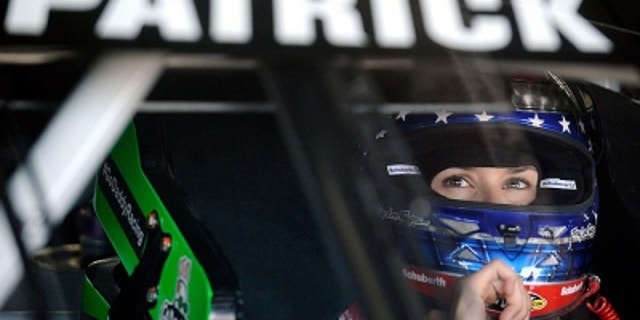 NEWYou can now listen to Fox News articles!
Danica Patrick made a somewhat difficult decision at a crossroads. She took the NASCAR route.
That leaves a big gap every year at Indianapolis Motor Speedway, where she wrote some significant history, becoming the first woman to lead the Indy 500 in 2005 and, in 2009, becoming the highest-finishing woman – at third – in the race. The Patrick name bounced around the sweeping grandstands at Indy, and her experiences there helped to build her brand.
Now, that part of Patrick's life is at an end – at least temporarily, possibly permanently. She hasn't ruled out the possibility of racing in the 500 again – possibly as part of a double-duty run in the 500 and the Coca-Cola 600 in the same day. But, for the most part, Indy on Memorial Day weekend is part of history for her.
"I have really fond memories," Patrick said. "I, of course, would have loved to have won the race. I feel very fortunate as a driver to have been in a position to win a few times. Definitely two times having a really, really good chance. I feel good about that.
"It's just one race. It is the Indy 500, but I feel like I also did good things. While Indy can kind of make a driver, I feel like it is part of what made me who I am today. So it did those things for me. I didn't win, but it did make me who I am today."
There were discussions that could have put Patrick in a car for the 500 at Indianapolis this year, but she decided to devote full time to her NASCAR effort at Stewart-Haas Racing. After she roared out of the box at Daytona, her season has been a struggle.
"I would say I think about it each year at the end of the year [about] what I want to do," she said. "I really tried hard to do it this year. We all did on my team. Ultimately, it came down to the fact that it wasn't going to help me here, and this is what I've chosen to do now. It's not fair to take away from it.
"I have a long way to go to figure this out. I need to focus here. As the years go by, more and more distance goes between my full-time IndyCar career and now. It gets less and less likely."
Mike Hembree is NASCAR Editor for SPEED.com and has been covering motorsports for 31 years. He is a six-time winner of the National Motorsports Press Association Writer of the Year Award.