CUP: Hendrick Motorsports Last Chance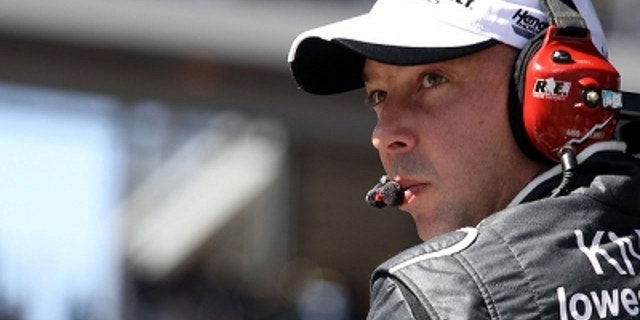 Hendrick Motorsports will have its last chance to get suspensions, fines and points penalties overturned when it meets Tuesday in its final appeal with NASCAR chief appellate officer John Middlebrook.
The hearing Tuesday morning will be conducted at NASCAR's competition headquarters in Concord, N.C., and Middlebrook will have the final say in the penalties for what NASCAR says were illegal C-posts on Jimmie Johnson's car presented for opening-day inspection Feb. 17 at Daytona International Speedway.
NASCAR suspended Johnson crew chief Chad Knaus and car chief Ron Malec for six weeks, docked Johnson and the team 25 points and fined Knaus $100,000.
A three-member appeals board upheld the penalty last Tuesday after hearing arguments from both sides.
Hendrick opted to make one final appeal to Middlebrook, who conducts his hearing in a different manner with both sides – Hendrick officials and NASCAR officials – in the room and giving them the ability to ask questions of each other. Knaus has said the car had previously passed inspection in 2011 and that the templates were never put on the car. NASCAR officials have cited rules regarding illegal aerodynamic modifications to the contour of the race car outside the templates.
"We're going to go ahead to the next level and present our case one more time," Hendrick said after the first appeal was denied. "I stand firmly behind our guys."
Knaus and Malec will be at Bristol Motor Speedway because their suspensions have been deferred until next Tuesday when Middlebrook gets the case. Hendrick Motorsports has not stated who will replace Knaus and Malec if the suspensions are upheld.
Middlebrook, a former General Motors executive, has reduced suspensions in all three appeals he's heard since being named to the post in 2010.
Only one of those – Richard Childress Racing's appeal of penalties for an illegal car driven by Clint Bowyer – included a points penalty, and Middlebrook did not reduce the points in that case.
Johnson has time to overcome the 25-point penalty, which has the five-time Cup champion sitting 23rd in the standings and just 36 points outside the top 10 after three races with 23 events left before the Chase For The Sprint Cup field is determined. The top 10 get automatic bids to the Chase with two spots available to those ranked 11th-20th based on wins.
SceneDaily.com • Brian Vickers used life lessons to keep faith as he waited for next opportunity