CUP: Hendrick Has Good Record At Kansas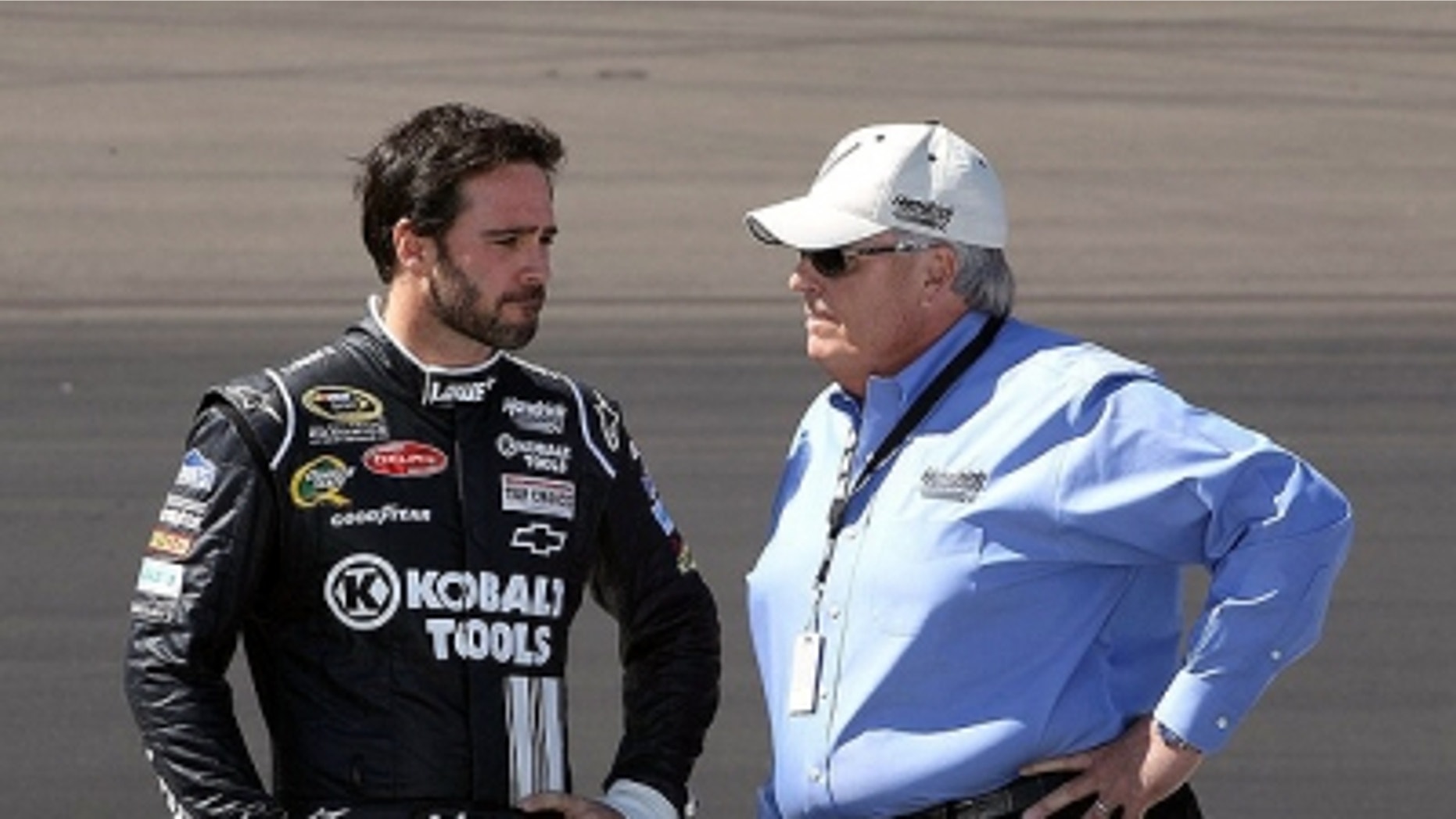 So, another weekend, another race, another checkered flag. Another chance for team owner Rick Hendrick, who's been waiting a very long time, to record Sprint Cup victory No. 200.
Might it come in the heartland?
Maybe. The Hendrick worksheet is rather impressive at Kansas Speedway, where Jeff Gordon and Jimmie Johnson each own a pair of wins and where Kasey Kahne and Dale Earnhardt Jr. should be victory threats.
But the Hendrick drought – the organization hasn't won since Johnson's victory last October here – has gone on long enough and there has been so much concentration on No. 200 that the team's drivers are now in a sort of amble-along mood about the whole thing, Johnson said.
"We've been so close to getting it the last month or so," Johnson said Friday. "It's kind of a deal now where we're joking about it, kind of like let's not even think about it and move on.
"We know all our teams are all capable of winning races. We've all been close this year. We'll just go out and do our jobs this week."
After a rotten start at Daytona (one lap completed, a 42nd-place finish, a simmering rules controversy), Johnson's season has stabilized. In the past six races, he has a pair of seconds (Las Vegas and Texas) and three other top-10 finishes.
He's eighth in points and already thinking about the Chase.
"I feel like we've made a lot of gains," Johnson said. "The championships I've won over the years, we won a lot on mile and halfs and finished in the top three a lot.
"I'm ready to build on what we did last week [at Texas] and ready to finish one spot better."
Johnson said his focus is "on getting myself comfortable and my stuff right so I can race like I want to. Then, with the Chase, I hope we can be one of the players."
Mike Hembree is NASCAR Editor for SPEED.com and has been covering motorsports for 30 years. He is a six-time winner of the National Motorsports Press Association Writer of the Year Award.