CUP: Hendrick 4 For 4, But No Title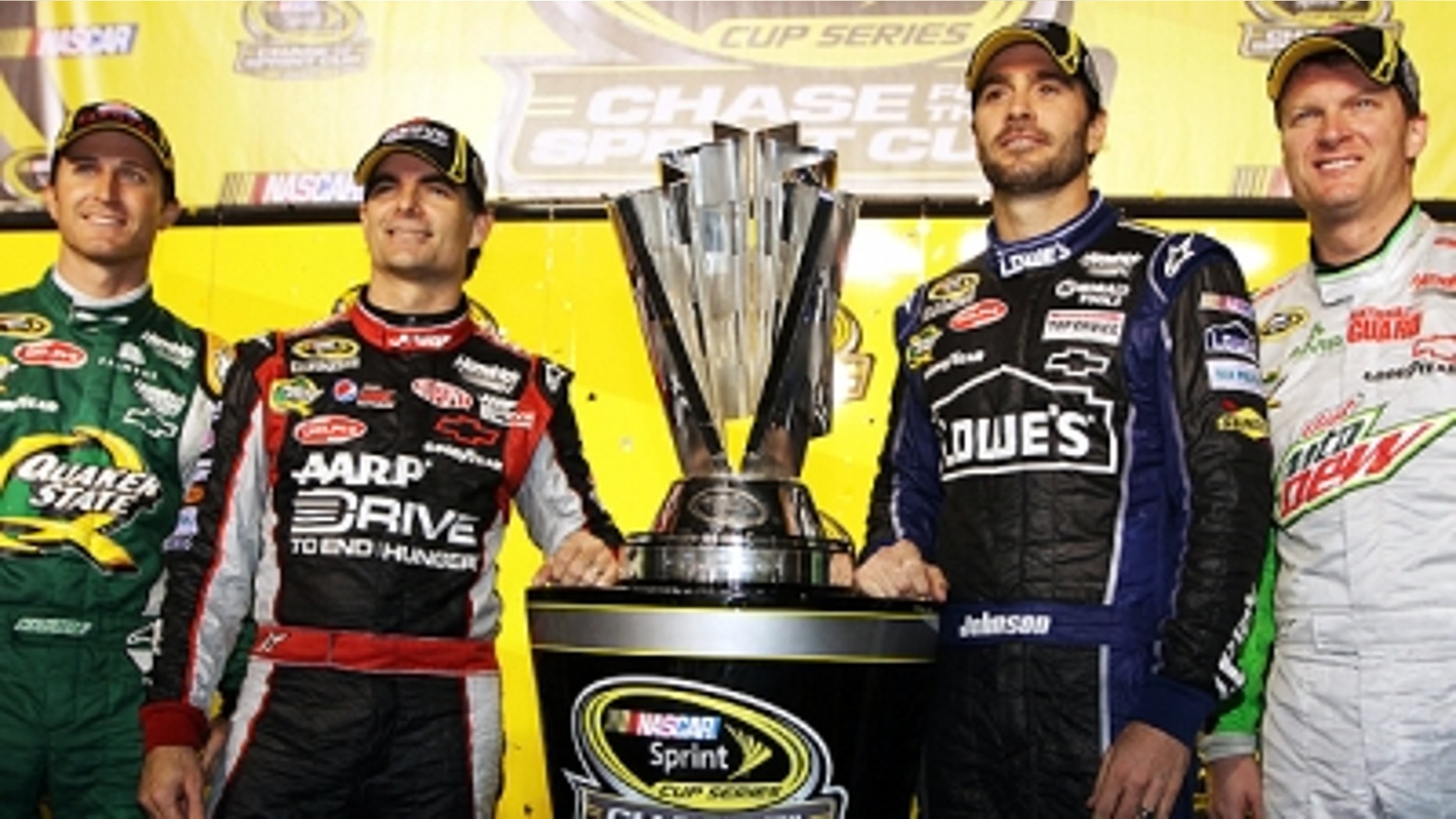 It speaks volumes about the long-term success of a racing organization when a 10-win season is considered somewhat of a disappointment.
That's exactly the situation for Hendrick Motorsports, which ended its 2012 season with 10 victories and four drivers in the Chase for the Sprint Cup. The sport's most prominent team didn't bring home the big trophy, however, despite putting Jimmie Johnson in prime position to grab it. For an organization that has become used to hanging championship banners in its shops, it was, in the final analysis, a year that fell short of expectations.
Some of the evidence shows up in a statistical column that normally is generally foreign to Hendrick cars – Did Not Finish.
Johnson failed to finish six races, a staggering number for one of the sport's most efficient teams. The biggest hit there came in the season's final race as Johnson, still with a decent shot at passing Brad Keselowski for the championship, had unusual problems on pit road and eventually parked with a gear failure.
Jeff Gordon had one of the wildest up-and-down years in recent memory, winning twice (including the season finale) and scoring 18 top 10s but failing to finish five races and making the Chase only with a frantic run.
Kasey Kahne won twice but didn't finish four races in his first season at Hendrick.
And then there was the year of Dale Earnhardt Jr., who finally ended his winless string and made the Chase but then sat out a pair of races while recovering from a concussion and finished 12th in points. Oddly, Earnhardt Jr. was the only Hendrick driver who did not have a DNF.
Still and all, it's difficult to be too down about a year with four cars in the Chase – and two in the top four.
"I feel awful blessed to be able to have won as many as I've won, and, after a while, you just do the best you can and prepare the best you can," team owner Rick Hendrick said. "And if somebody just beats you, then you know you've got to go to work. If things happen outside of your control, then that's just the breaks of the game.
"We've run good every week. We had all four cars in the Chase. Everybody won a race. … We had a shot to finish one, three and five two weeks ago, and I don't really think we're erratic. I think the competition is pretty stiff.
"I don't think anybody can just be perfect for the whole year. I'd say if I can go every year and get them all in the Chase and win 10, 11 races and 10, 11 poles – I want to win a lot of championships, but if you run like that, you'll win your share."
And that will be Goal One for Hendrick Motorsports in 2013 – a return to the top.
Mike Hembree is NASCAR Editor for SPEED.com and has been covering motorsports for 30 years. He is a six-time winner of the National Motorsports Press Association Writer of the Year Award.