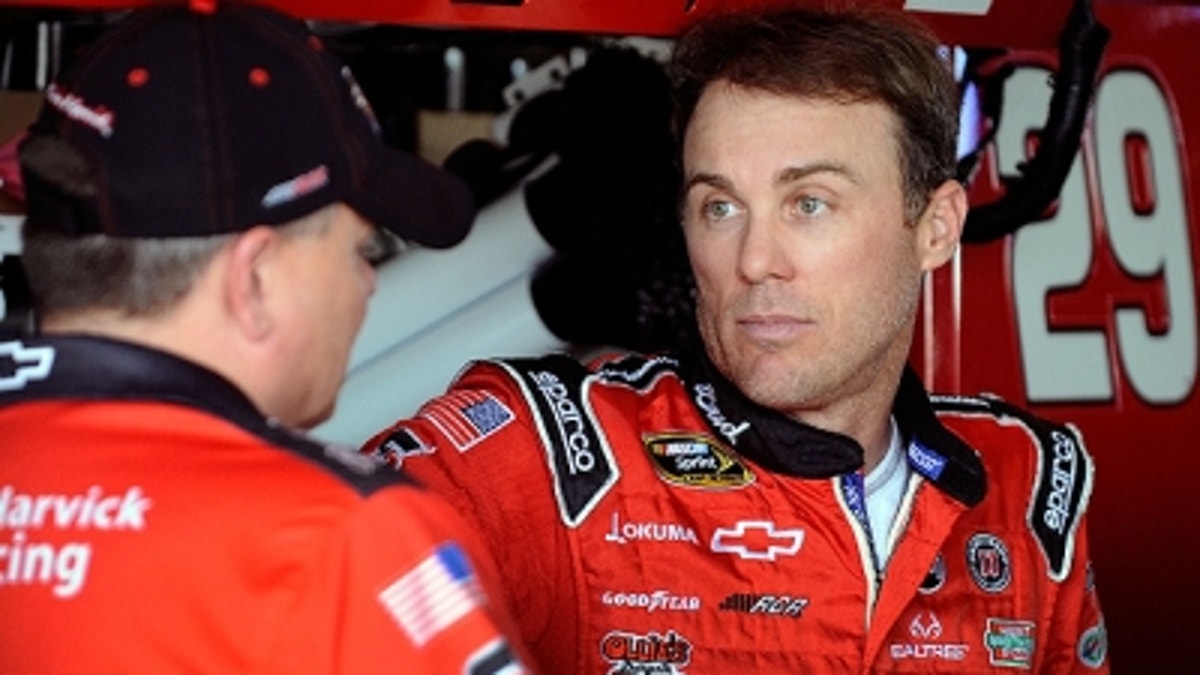 The 2012 season began with a hint of promise for Kevin Harvick.
He finished seventh in the season-opening Daytona 500, took second at Phoenix, had back-to-back 11th-place runs at Las Vegas and Bristol, then took fourth at Auto Club Speedway to sit second in points five races into the year.
But an assortment of problems – most nagging in nature – began plaguing the No. 29 team. Despite some good performances, Harvick found himself being blocked from victory lane until the next-to-last race of the season at Phoenix.
He made the Chase but was never a factor in it, finishing eighth in the final standings.
With a relatively mediocre season, two of the biggest happenings in Harvick's life occurred off the track. In July, he and his wife, DeLana, welcomed their first child, Keelan. And, late in the season, it was revealed that Harvick will be moving to Stewart-Haas Racing for 2014, making next year a long, lame-duck season for him at Richard Childress Racing.
"It was an odd season, to say the least," Harvick said. "We had a lot of ups and downs, a lot of mediocre days, but as the season got toward the end, we had some good days. We still never had that consistency we needed to be able to win enough races but were able to get back in victory lane at Phoenix and made the Chase.
"We started off so good and then ran out of gas seven or eight times. We were in position to finish in the top five and contend for a couple of wins. That put the damper on a lot of momentum we had.
"When they cut the side skirts the second time, we never found the balance of the car until the end of the year. That was really the dagger. We were just shooting ourselves in the foot at the beginning."
Team owner Richard Childress admitted that his organization was slow to respond to the rear-end changes that teams were making to show advances.
Harvick finished the season with 14 top 10s, the lowest number among the Chase drivers.
He now looks toward a 2013 season that will be awkward at best as he races a final year for RCR while waiting to join Stewart-Haas.
"It will probably be the best season we've ever had, to be honest," Harvick said of next year. "We're going out and racing as hard as we can. We're going to do everything we can to win races and championships. This is what we do.
"You go out and focus on 2013 and do the things we have to do to make the race team as good as possible and go from there."
Mike Hembree is NASCAR Editor for SPEED.com and has been covering motorsports for 30 years. He is a six-time winner of the National Motorsports Press Association Writer of the Year Award.