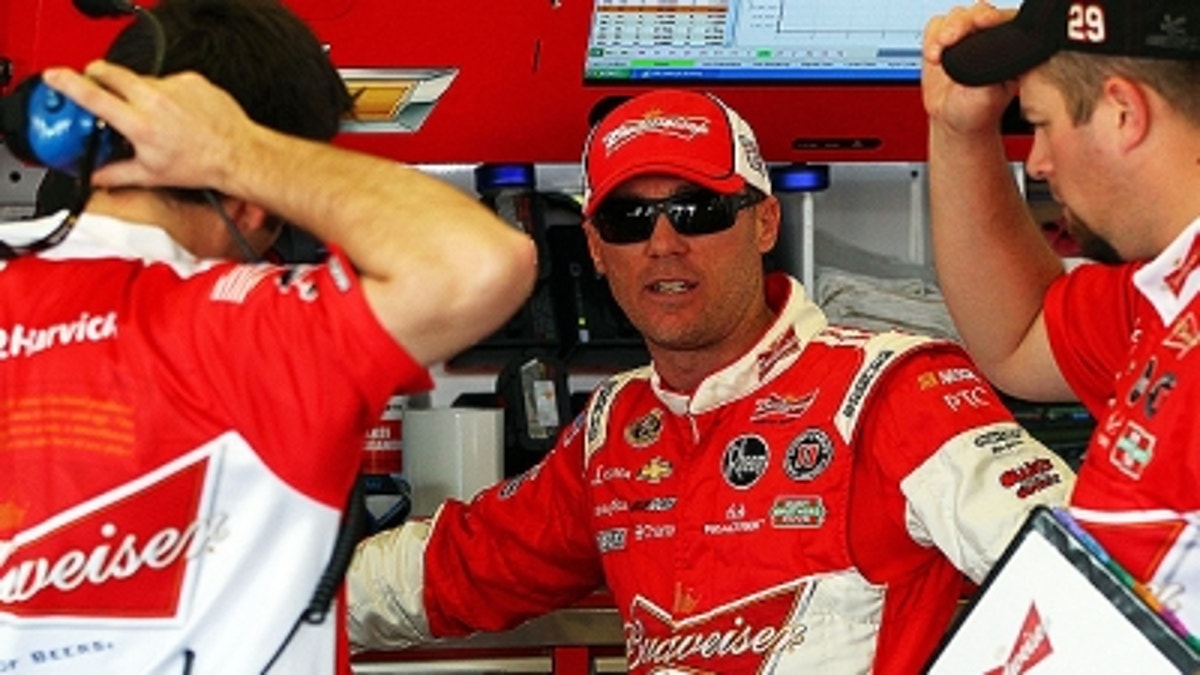 While Danica Patrick dazzled the sports world by winning the pole for the Daytona 500, Sunday's race may prove to be a far tougher challenge for the Stewart-Haas Racing driver.
With the two-car tandem no longer in play thanks to the new Generation-6 race cars, Sunday's 500 is likely to fall into the hands of the more experienced drivers in the field.
Track position will be crucial; the Sprint Unlimited and the Budweiser Duel qualifying races showed that the old-school racers seemed more comfortable with the new G-6 cars.
With that in mind, here's how I handicap the Daytona 500 field:
1. TONY STEWART — With 18 race victories at Daytona, in everything except the Daytona 500, sooner or later, Smoke has to put it all together and win on NASCAR's biggest stage. This could be his time — certainly the Stewart-Haas Racing Chevys have been bad fast all weekend. It took Dale Earnhardt 20 years to win the 500 and Darrell Waltrip 17. This will be Stewart's 15th time. He's due.
2. KYLE BUSCH — After last year's nightmare season, Busch bounced back strong with a victory in his Budweiser Duel on Thursday. All three Joe Gibbs Racing Toyotas are fast and with these cars putting a higher premium on driver skill, Busch could well win his first Daytona 500 and make a huge mark for himself. He should have a very good season this year.
3. KEVIN HARVICK — Now in his final year with Richard Childress Racing, "Happy" won both the Sprint Unlimited and his Duel. RCR's cars are always fast at Daytona and Harvick will be awfully hard to beat — nobody has so far. And don't forget that Harvick came out of nowhere to charge to victory in this race in 2007.
4. MATT KENSETH — After winning two of the past four Daytona 500s, Kenseth absolutely is one of the favorites again this time around. He and teammates Kyle Busch and Denny Hamlin seem well positioned to run and maybe even win this time around.
5. JEFF GORDON — A pit-road speeding penalty cost Gordon a shot at victory in the second Duel, but he's looked good otherwise for most of Speedweeks. And he is a three-time Daytona 500 winner, after all.
6. GREG BIFFLE — Second to Harvick in both the Sprint Unlimited and his Duel race, Biffle has been the class of the Ford camp so far. If his Roush Fenway Racing team can find just a little more speed in his Ford, he could be tough.
7. KASEY KAHNE — A quiet threat, Kahne's Hendrick Motorsports Chevrolet has shown impressive speed. He will be looking to hook up with one of his teammates at the end, which could push him to Victory Lane.
8. DALE EARNHARDT JR. — Whenever you go to Daytona or Talladega, Earnhardt is automatically one of the favorites. So far, though, he and Jimmie Johnson have both seemed a tick off the pace of Gordon and Kahne, which is curious.
9. MICHAEL WALTRIP — Yes, Waltrip is one of the best plate racers in the business. But he doesn't race much anymore and is with a small team that might not be quite as quick on pit road as the big boys. Still, you can't ever count him out.
10. CLINT BOWYER — In the past couple of years, Bowyer has developed into one of the elite restrictor-plate racers. It would surprise no one if he wins on Sunday.
Tom Jensen is the Editor in Chief of SPEED.com, Senior NASCAR Editor at RACER and a contributing Editor for TruckSeries.com. You can follow him online at twitter.com/tomjensen100.