CUP: Hamlin Facing Tough Road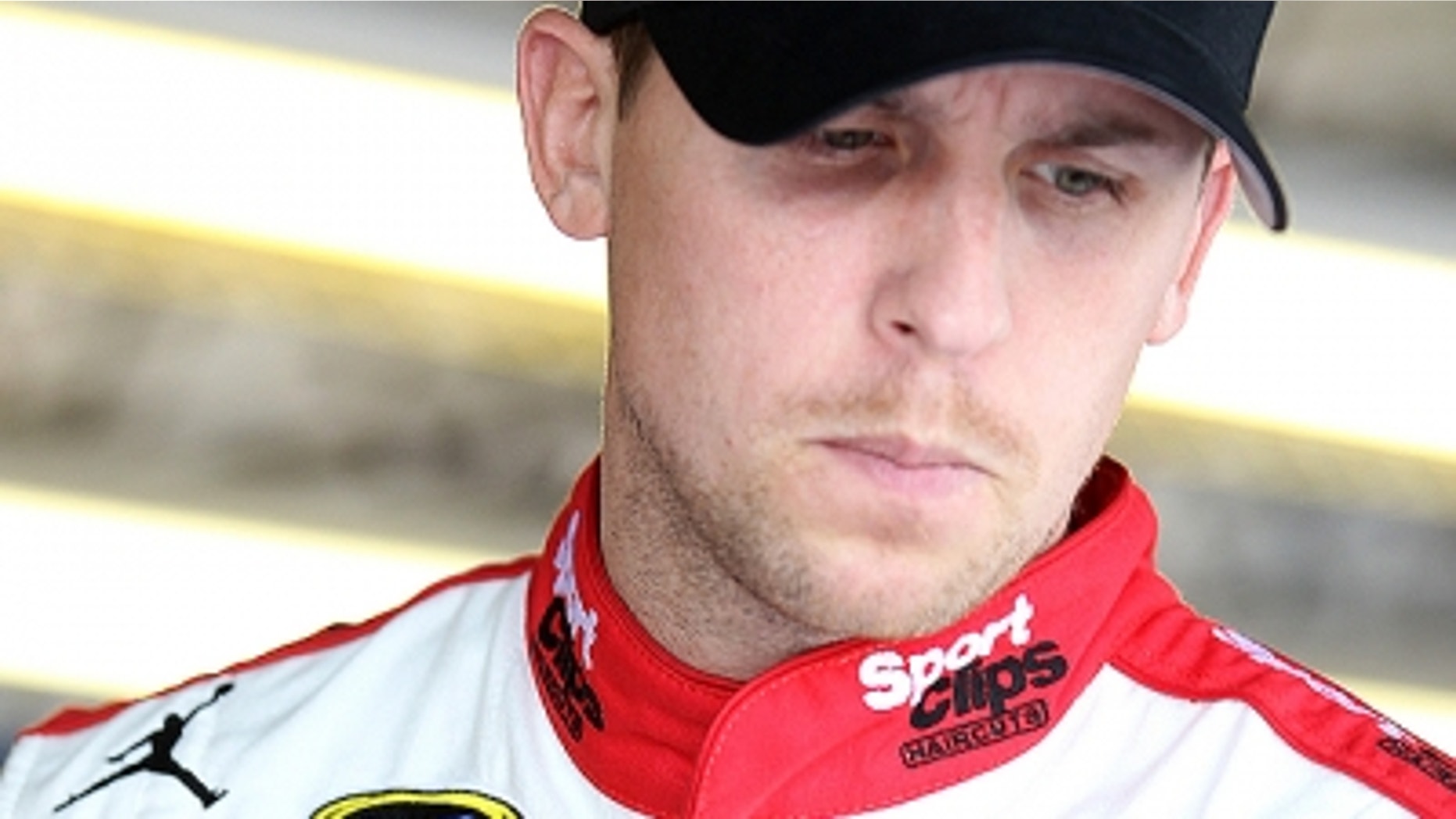 The journey for Denny Hamlin is long and difficult.
His goal remains the Sprint Cup championship, a prize that has eluded him through seven seasons. He has a second, a third, a fifth and a sixth – no first.
He retains a shot – although a long one – at the title this season, but his road is rougher than most.
Hamlin missed four races with a back injury, returned last week at Talladega to make an abbreviated start and is scheduled to drive a full race for the first time since the injury in Saturday night's Bojangles' Southern 500 at Darlington Raceway.
During his absence, Hamlin fell to 28th in points. And the number got worse at Talladega when Brian Vickers, who replaced Hamlin in the No. 11 Toyota during the first caution, became involved in a crash and finished 34th, dropping Hamlin three more places – to 31st – in the point standings.
Hamlin now sits 125 points out of the points top 10 and 76 points out of the top 20. He can qualify for the Chase for the Sprint Cup by finishing in the points top 20 and scoring enough race wins. He enters Saturday's race with zero wins.
"We didn't get that much last week, so it's going to be all on my shoulders to make the run toward the Chase," Hamlin said Friday. "We fell back an additional three spots last week in the points, so we have a huge, huge hole that we've got to dig out of, but there's nothing that wins can't fix. That's the bottom line.
"If we put ourselves in position and win a race here and there, more than likely if we win a couple of races then we're gong to be top 20 in points, I would think.
"I would think we're about two races out of 20th now. We could do it over a 16-race span. It's just you've got to have things go your way. That's the bottom line to it. A lot of this sport is based on luck, and we're going to need some."
Hamlin said he and his team will need extra effort.
"Maybe try harder, spend a little bit more time debriefing, be a little bit more observant," he said. "Really, probably treat these next 16 weeks or so as if it's a Chase race. I know during the Chase we typically spend a little bit more time talking about our cars in our debriefs, and we spend a little bit more time together. Not that we discredit the regular season, but that's (the Chase) really the go time. That's when you've really got to perform, and you've got to be on top of your game.
"In the situation that we're in, we're going to have to do that for a substantial amount of weeks in a row."
Mike Hembree is NASCAR Editor for SPEED.com and has been covering motorsports for 31 years. He is a six-time winner of the National Motorsports Press Association Writer of the Year Award.